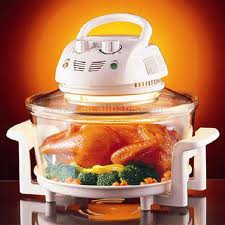 The convection ovens are small enough to fit on your kitchen counter but it largely helps you to prepare even a party meal. These types of ovens are basically suitable for cooking of varieties ranging from baking cakes, cookies to roasting a chicken or pork. Convection oven saves energy than the typical kitchen oven. The convection oven works on less power consumption and cooks faster. So many prefers to use it in their home. Convection ovens do not dry out your food. It means you can have juicy and yummy meals.
This appliance is considered to be multiple featured and it has been a choice of many for years. Best combination of microwave and convection give best baking effects and crispness for the outer side of the cakes. Consider all your needs and the features discussed before you go for buying a convection microwave oven, and you should be able to obtain the best appliance for you.
5 best convection oven
There are various companies that offer the best convection oven. Here are the 5 best convection oven that are popularly used by people.
Breville BOV800XL
Waring TCO650
Black & Decker CTO7100B
Cuisinart TOB-195
Oster TSSTTVMNDG
Breville BOV800XL: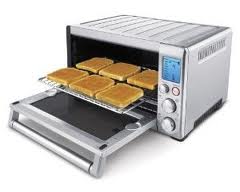 It is the most preferred convection oven in the market that tops the list of 5 best convection oven. It has a stylish look, Energy efficient and cooks food faster. It is 1800-watt convection oven. It has a 4/5-cubic-foot nonstick interior for better cooking. It comes with a user friendly LCD screen and digital control panel. 3 rack positions with auto eject option. This smart convection oven takes the guesswork for setting temperatures and decides the cooking time. It is equipped with 3 racks and each has a separate setting.
Check Price on Amazon
 Waring TCO650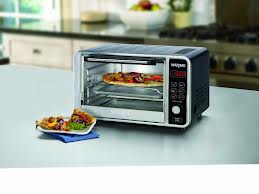 Bake, convection bake, broil, toast, and pizza are the main function available in the Waring TCO650 model. TCO650 heats up fast and cooks evenly and hence it keeps the food juicy and is done with a pleasing exterior texture. The digitally controlled panel oven is easy to operate and use and gives precise results.
Check Price on Amazon
Black & Decker CTO7100B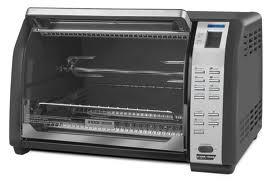 The oven performs all 9 functions of cooking. They are Rotisserie, Toast, Bagel, Bake, Broil, Cookies, Pizza, Frozen Snacks, and Potato.  Rotisserie is the main secret to juicy and succulent meat. As it is the primary feature of the convection oven it is mostly preferred by the meat lovers. It is equipped with a convection fan and hence the baking is made comfortable. It speeds up the cooking process.
Check Price on Amazon
Cuisinart TOB-195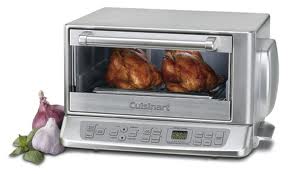 Looking for inexpensive high end convection oven? Cuisinart TOB-195 is the best choice for you. By being one among the 5 best convention oven, it toasts and cooks so soon and does it so much faster than a normal oven. There are 4 features of this model they are pizza/bake, broil, toast, and convection. All the features including toasting bread are available in the setting. You have a setting even to choose for toasting the bread lighter or darker.
Check Price on Amazon
Oster TSSTTVMNDG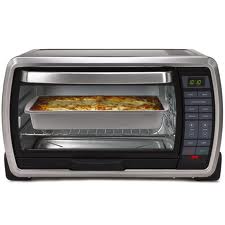 Designed with user friendly LCD screen and digital control panel it offers 7 features like Toast, Bake, Convection Bake, Broil, Warm, Defrost, and Pizza. All the features are user friendly and help you to cook food faster and tastier.
Check Price on Amazon