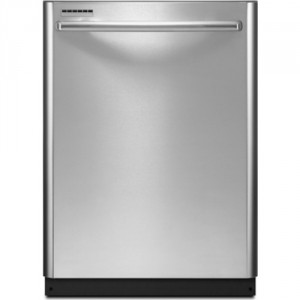 Maytag is setting bringing most happiness to human as the ultimate goal, and he has been doing like that. If you need a nice kitchen assistant and you have no time to clean dishes, you really should have one. And Maytag is introducing 5 best maytag dishwashers here for your picking up. They are efficient, clever, durable, flexible.
1. Maytag MDC4809PAW JetClean Plus 24″ White Portable Full Console Dishwasher – Energy Star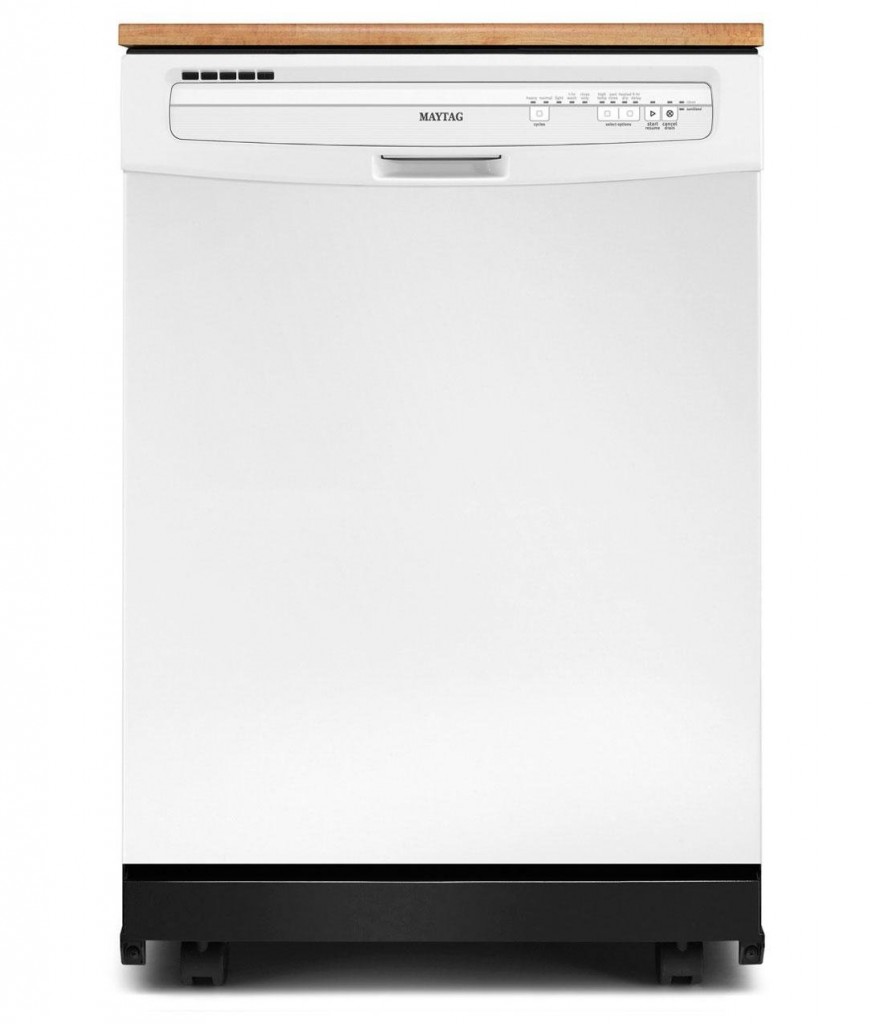 If you have a tiny kitchen without a dishwasher, Maytag MDC4809PAW must be suitable for you. It has a nice wooden countertop giving you an extra counter space. The unit does a great job cleaning dishes and it is easy to set up, load and move. Frankly speaking, the dishwasher is far from silent, but reasonably quiet. The model carries an energy star rating, which also raises the possibility of rebates from local utilities that run rebate programs.
2. Maytag MDB8959SAS JetClean Plus 24″ Stainless Steel Fully Integrated Dishwasher – Energy Star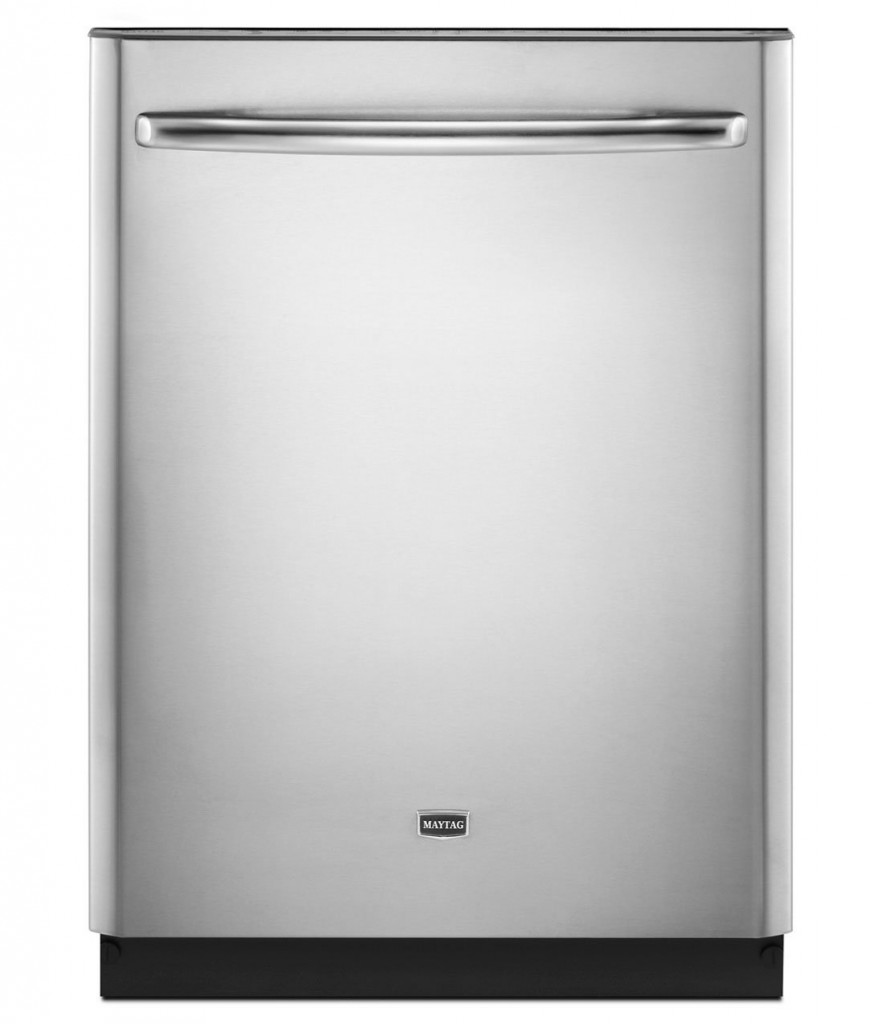 Featuring touch pad controls, the dishwasher offers seamless cycles selection with just a light press of the button. The oversize capacity plus tall tub allows you to wash more in each load and clean items like cookie sheets, pitchers and mixing bowls. In addition, the water-saving system help adjust the water consumption and the cost of electricity. JetClean plus wash system provides outstanding cleaning performance that powers away soil to make sure your dishes get their cleanest.
3. Maytag MDB7749SBM JetClean Plus 24″ Stainless Steel Full Console Dishwasher – Energy Star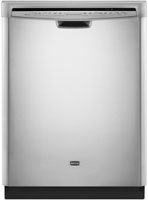 It's a fine machine. Featuring efficient operation, humane designed internal structure, it offers a happy dishwashing experience. You can take one for your small-size kitchen. The unit makes a perfect fit to most of countertop and cabinetry. What's more, its high temperature drying heater will inhibit the growth of stain-and-odor causing bacteria.
4. Maytag Jetclean Plus Series MDB8959AWW Fully Integrated Dishwasher – White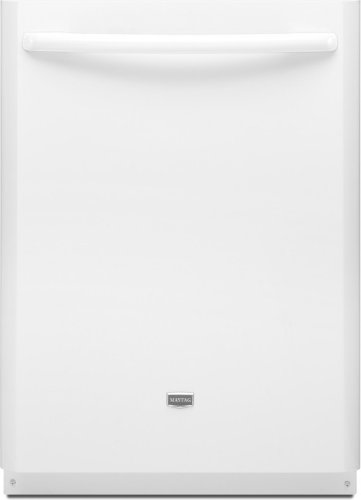 The production dimensions are 24.5*23.9*34*5 inches. The dishwasher is equipped with 100 stainless steel tub interior and retains heat and reduces sound. The silverware blast spray jets focus the water pressure which removes stuck on soils. The unit has the smooth front, fairly quiet operation, hidden controls and there are useful.
5. Maytag MDC4809PAB JetClean Plus 24″ Black Portable Full Console Dishwasher – Energy Star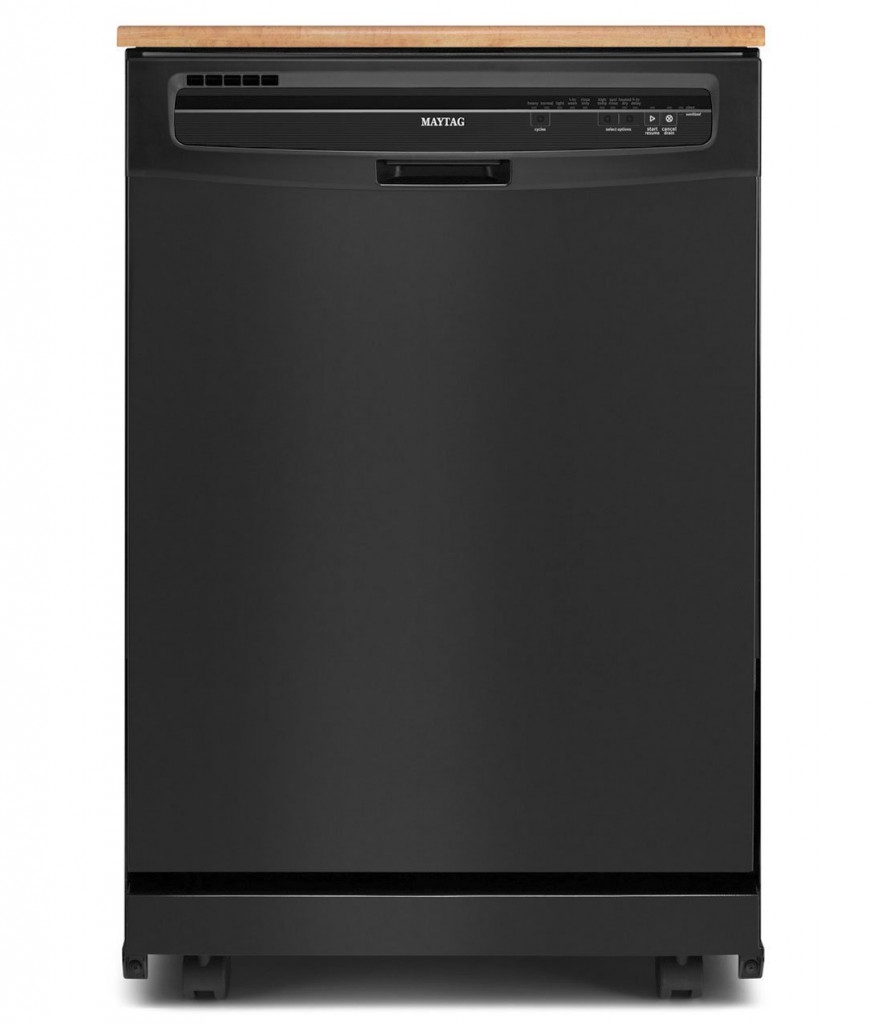 Maytag MDC4809PAB dishwasher's dimensions are 26.5*24.1*37 inches. It is black and full of modern sense. This unit is tested to twice the average dishwasher life expectancy. But it is more than dependable because it has 10 standard place settings. There's a durable 4-blade stainless steel chopper that pulverizes food to prevent specks on dishes.