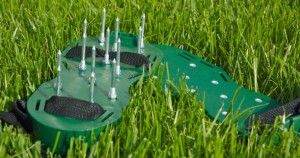 As a garden tool or machine, a lawn aerator is designed to aerate the soil so as to improve soil drainage and provide ample oxygen to worms, microfauna and microflora.
Lawn aeration includes a controlling lawn thatch and reducing soil compaction. Too much lawn thatches will deprive the lawn of much-needed oxygen. Soil compaction is not conducive for grass to root and disturbs natural rainwater irrigation. So before you aerate you should water the lawn for easy aeration.
Five best aerators:
Turf Aerator 345MD
Al-Ko Comfort 38P Combi-Care Petrol Aerator / Scarifier
MTD VG40BM Petrol Lawn Scarifier / Aerator (Special Offer)
Turf Aerator 345HD
Turf Aerator 460SDR
Turf Aerator 345MD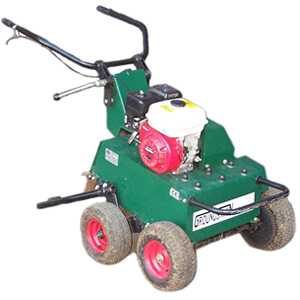 Featuring the rugged durability and low maintenance, the 345 has received high reputation and being known by more and more people over the past twenty years. 345MD (medium duty) and 345HD (heavy duty) are the two models of the 345. The 345MD is known as the most popular choice for maintaining private Bowling Greens. It is also a better choice for structured fine turf.
2.  Al-Ko Comfort 38P Combi-Care Petrol Aerator / Scarifier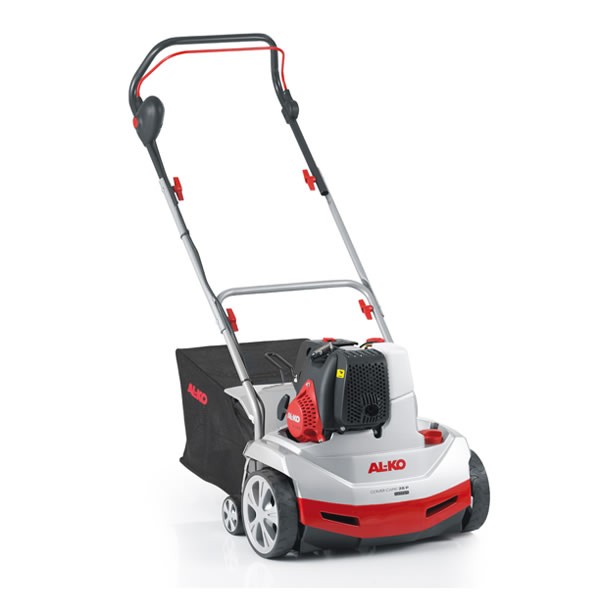 Do you want to rescue your dried out and discolored lawn that covered with the moss and thatch on its surface?  Try Al-Ko Comfort 38P. Equipped with a quiet running Al-Ko petrol engine, this superior German-manufactured aerator / scarifier can develop 1.3kW at 6100rpm. Besides, there are five pre-set working-depths for a convenient dial-selection. You even needn't to worry about the cleaning. The Al-Ko Comfort 38P features a smooth underbelly for hassle-free cleaning. Also, it has a capacious 55-litre thatch-catcher.
3.  MTD VG40BM Petrol Lawn Scarifier / Aerator (Special Offer)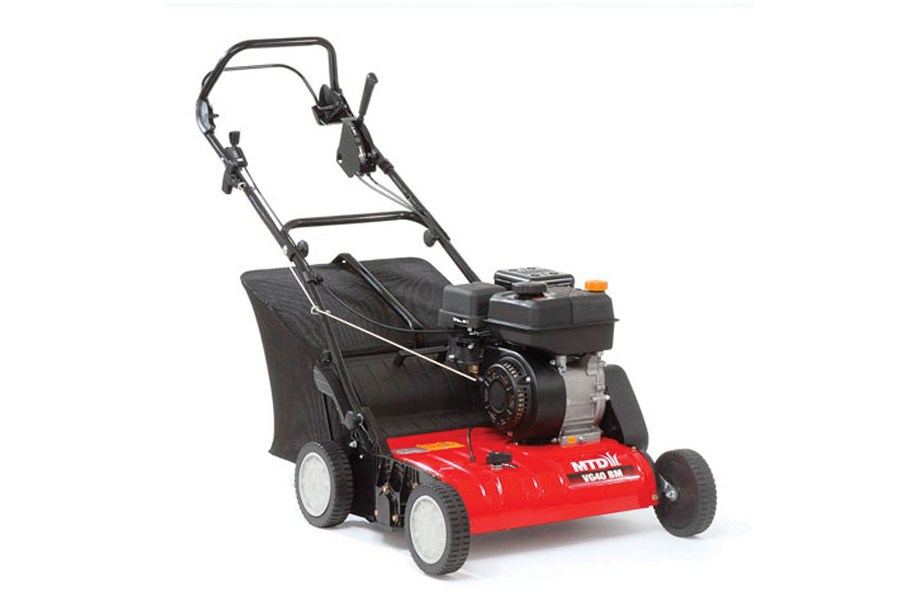 Equipped with specially developed fixed steel blades, MTD Scarifiers can remove moss and dead plants efficiently so as to maintain a green and healthy lawn. If you want your lawn has sufficient moisture and nutrients and grow healthy with a rich green color, the aerating of the ground is also needed.
 4.  Turf Aerator 345HD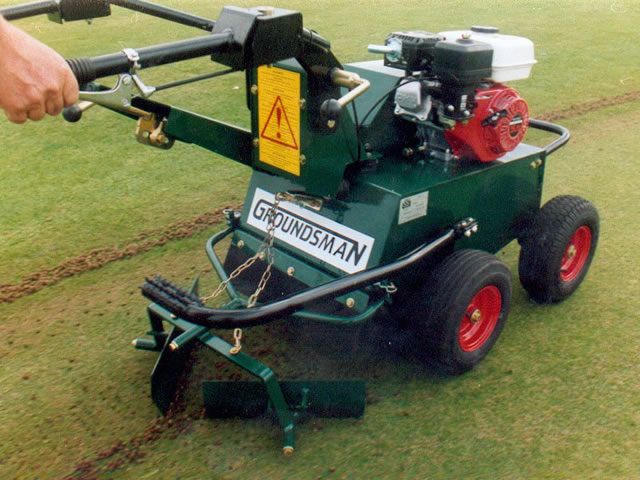 Just like the Groundsman tractor mounting aerators, the 345HD equipped with the same heavy duty aeration mechanism so it is able to work on all surfaces and condition even the sports turf or estates and gardens filled with stones and old foundations. What's more, the full range of Groundsman tine and holders (see TINES & HOLDERS) is acceptable for this machine.
 5.  Turf Aerator 460SDR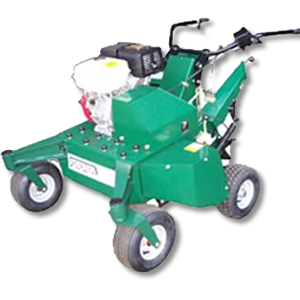 Featuring the same four crank-arm aeration mechanism and 60cm (24″) swath with the 460HD, the 460SDR is able to aerate around obstacles such as trees or flower beds or oddly shaped areas. This is the machine that can save your time and reduce operator fatigue and minimize surface damage at the same time.
Check Price on Amazon