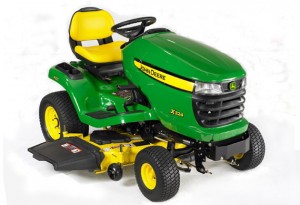 As one of the oldest American brands, John Deere was founded in 1837 and has changed regularly over the years. Now, they are one of the best known brands in the world, especially when it comes to lawn equipment and tractors. John Deere has invested in lawn equipment and tractors and regularly produced some of the top models of riding mower.
Five best John Deere riding mower
1. John Deere 100 Series 17.5 HP Automatic 42-in Riding Lawn Mower with Briggs & Stratton Engine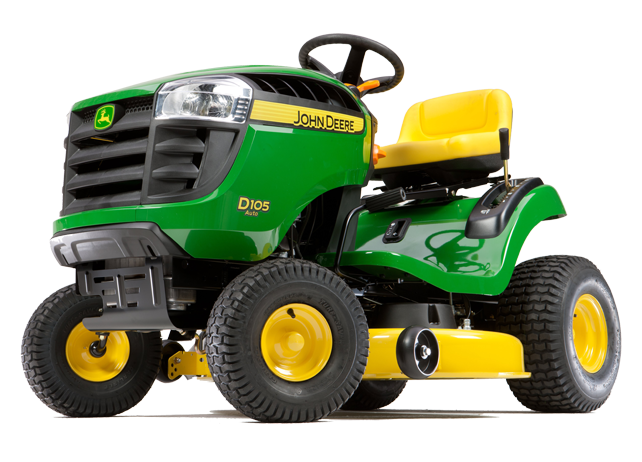 Made in the USA, this lawn tractor has an excellent quality. The seat is adjustable for almost anyone, so you will have a comfortable operation with no sore back when done mowing, and no sticky or sweaty feeling when finished. It has a very reliable start, the choke is usually unnecessary above 80 degrees.
2. John Deere D100 RIDE-ON MOWER MY2012 RUNOUT SPECIAL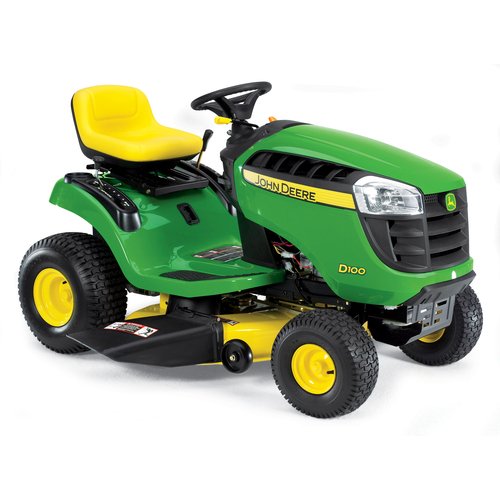 With the Reverse Implement Option (RIO), the mower enables you to continue cutting grass while going in reverse. There is a 42-in. EDGE CUTTING deck that you can add an optional mulch cover or plug onto. All models also come with The Edge™ Cutting System. It features a ¼-in. spring assisted adjustable lever for selecting the height of the blades from 1-in – 4 in.
3. John Deere D110 42 in. 19.5 HP Front-Engine Hydrostatic Riding Mower

John Deere 42 in. 19.5 HP Hydrostatic Front-Engine Riding Mower is equipped with an exclusive overhead valve design engine, providing efficient fuel economy while maintaining superior power. You can set your own pace while moving forward and reverse with the Hydrostatic transmission and 2 foot control pedals.
4. John Deere D140 48 in. 22 HP Hydrostatic Front-Engine Riding Mower

This riding mower has a 2-pedal automatic transmission so it is easy to use. 3-blade edge cutting system provides a precise cut. 48 in. Cutting swath easily cares for up to a 2 acre lawn. Its wide, step-through frame allows easy access on and off the tractor. Also, there is an hour meter helps monitor usage for proper maintenance intervals.
5. John Deere X300R 42-in Rear Discharge Deck Riding Lawn Mower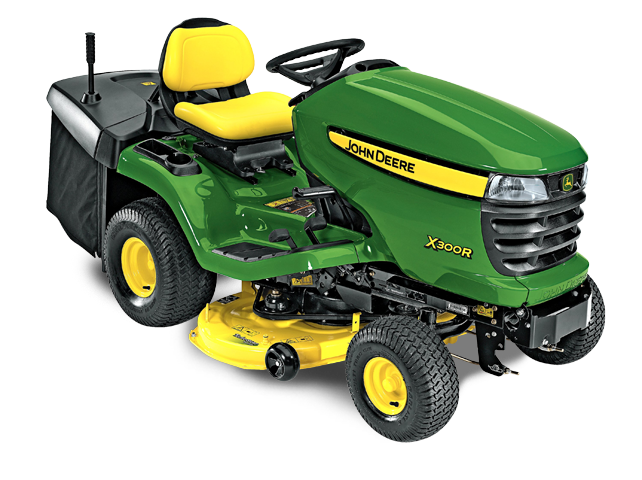 The John Deere Select Series X300R Rear-Discharge Tractor is equipped with a TurboStar 42-inch Edge Xtra rear discharge mower deck which includes a heavy-duty blower with cast-iron housing that pulls in the grass clippings and propels and packs them into the 8.5-bu (300 lite) hopper. There is a powerful 18-horsepower V-twin air-cooled Kawasaki engine with an automatic transmission with Twin Touch foot controls, providing easy maneuverability and control of ground speed.
Check Price on Amazon