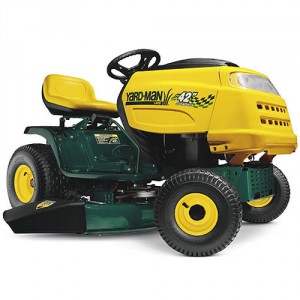 Want to get an efficient and reliable machine to cover your yard? Get a riding lawn mower. Generally, a riding lawn mower is your ideal choice if you have a lot of property to cover. Selecting a riding lawnmower that best suit you isn't a quite easy thing. You need to take its durability, maneuverability, controls and other performance into consideration. Here are several models for reference
1. Husqvarna YTH2042 20 Horse Power Riding Lawnmower

Delivering a 42 inches cutting width and backed by a nice 20 horsepower engine, this Husqvarna YTH2042 is built to get your job of small or mid sized yards done quickly. In addition to its high performance, this machine comes with additional highlights designed for comfortable use, including a comfortable adjustable seat and an ergonomic steering wheel. With a relatively compact size, this Husqvarna riding mower won't take up too much storage space.
Check Price on Amazon
2. Weed Eater WE-ONE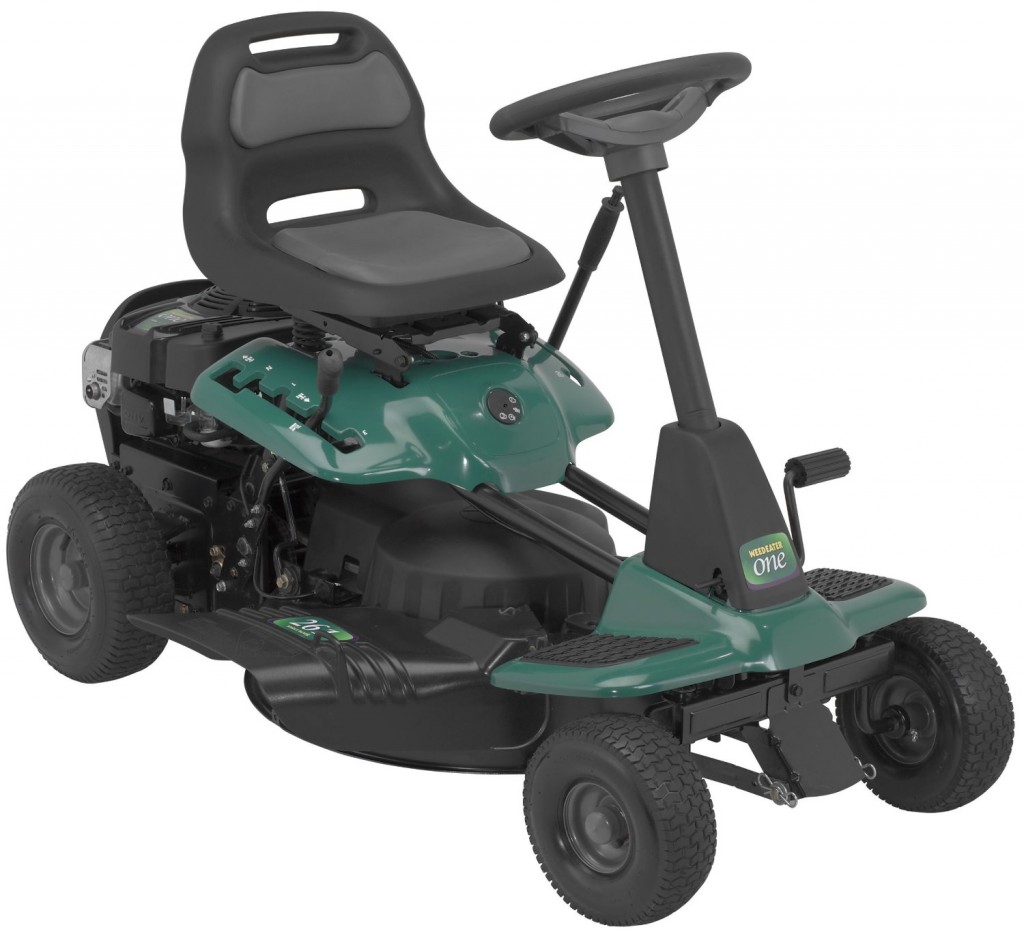 Equipped with a 190 cc engine, this Weed Eater WE-ONE delivers a great cutting performance and is ideal for those small, flat yards. It provides three forward speeds with a cruise control, allowing you to choose one that best suit you. This Weed Eater WE-ONE is a compact model so you don't have to prepare a large storage space for it.
3. Troy-Bilt Pony Lawn Tractor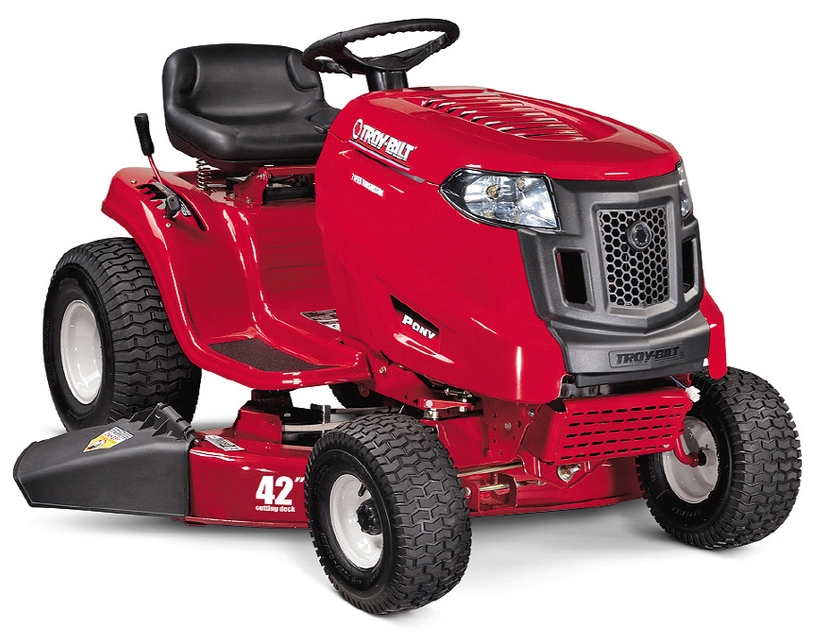 Great for small to medium sized yards, this Troy-Bilt Pony Lawn Tractor is a smaller mower while delivering nice cutting performance. Compared with many larger mowers on the market, this machine lacks the horsepower but it is capable of handling a smaller yard's job. This machine also features an 18 inches turning radius, making it run smoothly in small yards. In addition, its headlights are important for safety when work in the evening.
4. Poulan Pro PB22H46YT Riding Mower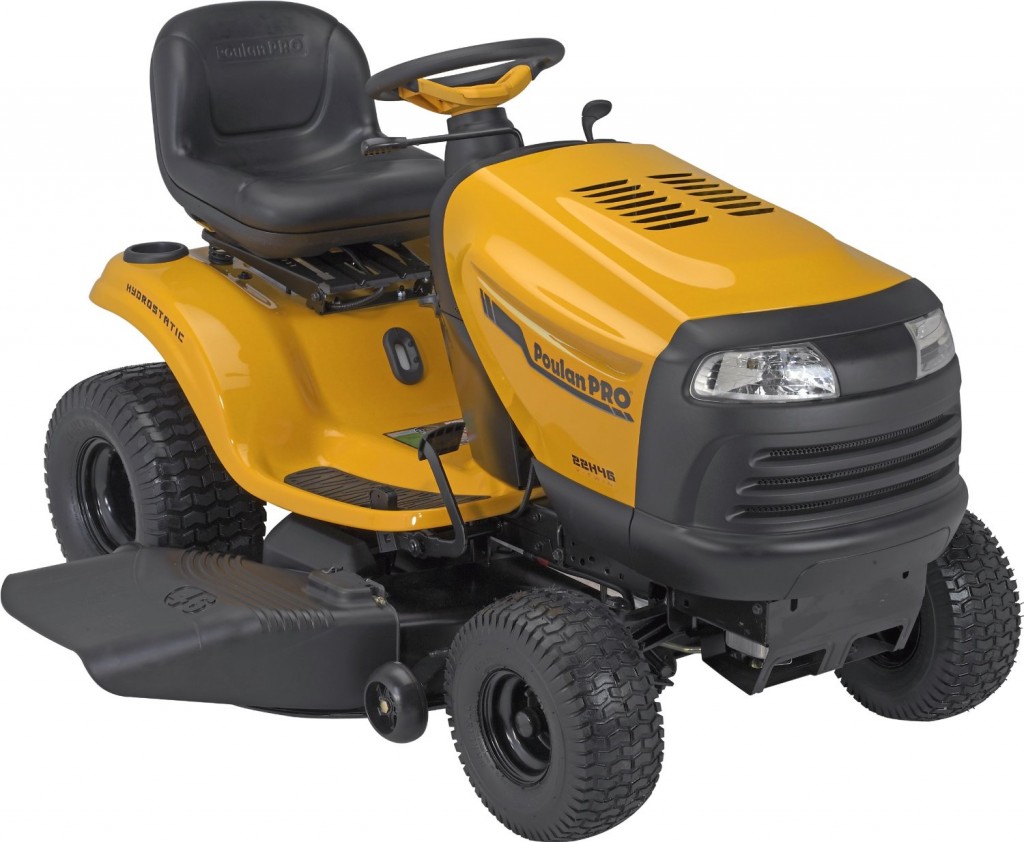 Featuring a tight 16-inch turning radius, this Poulan Pro PB22H46YT riding mower delivers great maneuverability. This machine comes with a 46-inch deck, making it great for covering medium to large lawns quickly. Its easy-to-access controls and foot pedals enhance the convenience. And the automatic transmission and low vibrations of the steering wheel ensure smooth ride. Additionally, for added safety when work in the evening, this unit also features headlights.
Check Price on Amazon
5. Snapper 150Z ZT2142 Riding Mower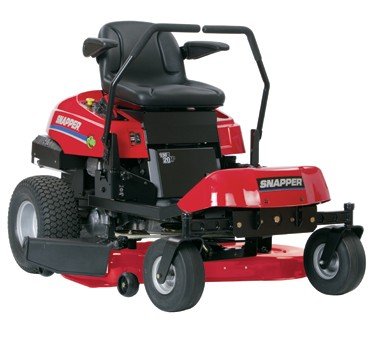 Get your job done quickly and efficiently with this zero-turn ride mower. This Snapper 150Z ZT2142 Riding Mower is a very hassle free machine since it won't leave any grass uncut when it makes its sharp turns so it won't take your time and effort to overlap your cutting paths. With a hydraulic transmission, this unit runs smoothly and perfectly in the land with moderate hills.