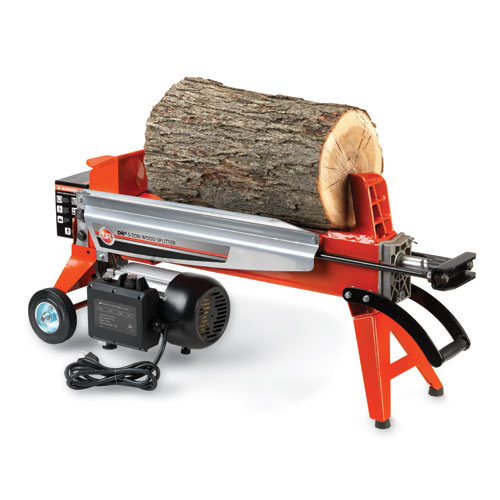 If you plan on splitting wood inside a barn or garage, then electric log splitters are your best indoor choice. There are three grades of electric log splitters: Consumer, Prosumer and Professional. Ideal for the weekend warrior, these entry-level electric log splitters allow you to split wood without the hassle of routine maintenance.

Five best Electric Log Splitter
1. Homelite 5-Ton Electric Log Splitter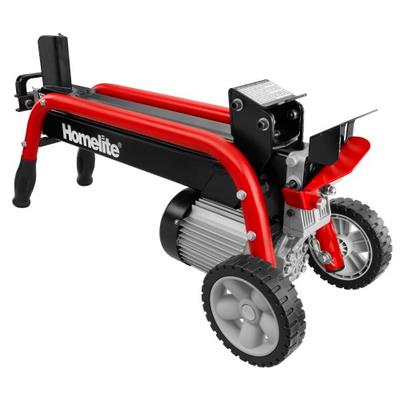 If you have a wood-burning stove or fireplace in your home, then the Homelite 5-Ton Electric Log Splitter is your perfect choice. The log splitter's 5-Tons of RAM force is able to split logs up to 20.5 in. long and 10 in. in diameter. The log splitter features an efficient design for easy transport. The log splitter quickly resets to cut another log with a 20-second cycle time.
2. Swisher 344 cc 34-Ton Electric Start Log Splitter-DISCONTINUED

Featuring a powerful Briggs & Stratton engine for power and efficiency, the Swisher 12.5 HP Electric Start log splitter offers an oversized cylinder for large logs and 34 Tons of splitting force. The heavy-duty 2-stage pump maximizes cycle time. You can use it in both horizontal and vertical splitting positions and start it easily in cold weather.
Check Price on Amazon
3. Earthquake® Electric 5 Ton Log Splitter, 2,300 PSI, CARB Compliant

Equipped with an electric motor, this powerful and versatile Earthquake® Electric 5 Ton Log Splitter will make wood splitting for your fireplace easier and less time-consuming. The Earthquake W1200 provides enough wood for the occasional campfire.
Check Price on Amazon
4. Sun Joe Logger Joe 15 AMP 5 Ton Electric Log Splitter – LJ601E

Designed for home or light/portable use, the Sun Joe Logger Joe LJ601E is a portable log splitter. Its 120 Volt/2 HP motor that features an approximate driving force of 5 Tons will easily handle your standard size firewood log (10-IN x 20-IN). There are an overload shut-off circuit and a double-handed switch system for safety.
Check Price on Amazon
5. Electric Log Splitter Large 6T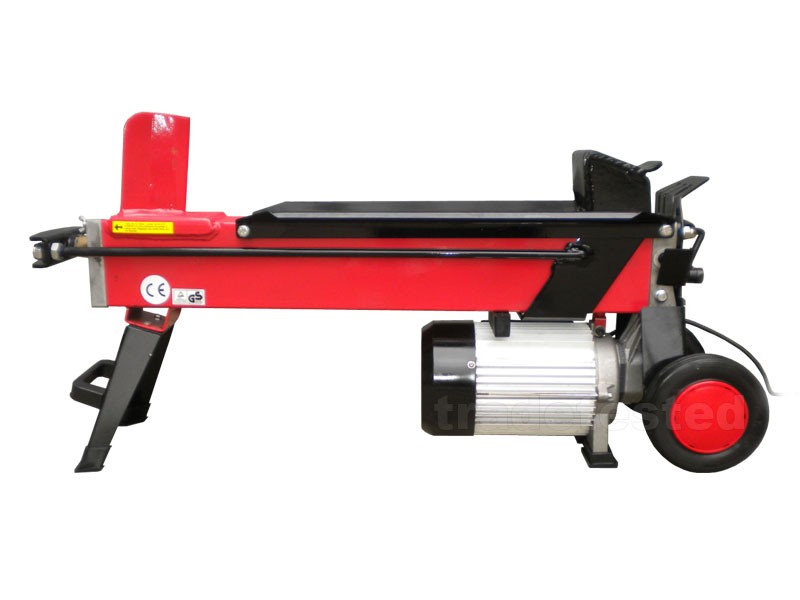 Electric log splitter can split logs up to 30cm thick and 57cm long with 6 tonnes of power, making it perfect for splitting kindling and logs for the fire. It will automatically return to the start point after each stroke. The 10 – 14 second cycle time between each split saves time, allowing the maximum amount of cutting in a short period.