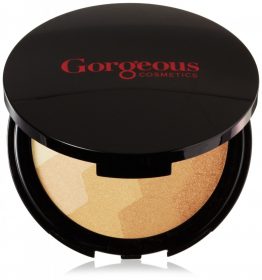 The skin is your first impression to others. If you do a good job in skin care, you will be a winner all the way. Especially during the winter or after your staying out late that is the best time to refresh and nourish your skin. Here we have selected five best Gorgeous Cosmetics for your picking up.This entry was posted in Beauty & Health, Luxury Beauty and tagged by "Keeping Your Skin Young, Healthy Forever", perfect, Perfect Liquid Foundation, Blush, Prism Power Highlighter on March 18, 2014 by longer.
1. Gorgeous Cosmetics Base Perfect Liquid Foundation

This Gorgeous Cosmetics Base Perfect Liquid Foundation is fit for all skin types from medium to full coverage. It features warm yellow undertones with a medium, neutral pigment level which is suitable with tanned skin for any hair or eye color. And the silky foundation is oil-free and long lasting. And it contains Vitamin A and E to soothe and condition the skin. What is more ,light-diffusing pigments make skin glow.
2. Gorgeous Cosmetics Cake Eyeliner, Black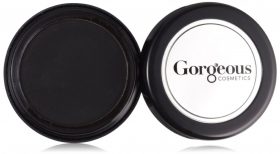 This Gorgeous Cosmetics Cake Eyeliner is rich pigmented. Traditional formula cake eyeliner provides intense, flawless results. What is more ,It features you professional results for long lasting and richly pigmented.
3. Laura Mercier Creme Cheek Colour – Rosebud (Clean Mauve) 0.08oz (2.34g)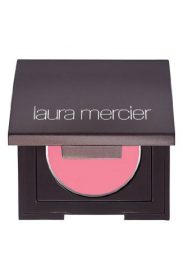 This Laura Mercier Crème Cheek Colour-Rosebud is a long-lasting, natural cheek color which is designed to provide a translucent ,buildable coverage for a soft finish. It match with Crème Cheek Color Brush. It can provide a quick and simple way to build naturally flushed-looking cheek. Plus, it also softly illustrate skin for a healthy complexion.
4. Gorgeous Cosmetics Cheek Creme Blush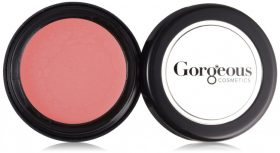 This gorgeous cosmetics Cheek Crème Blush is soft, creamy blush. It provides glowing pigments to build a subtle flush or a contoured cheekbone. And this beautifully sheer cream blush glazed the cheek with a gorgeous and natural looking hue. What is more, the unique formula make it last for hours without fading away. Attention: At the same time, don't power over.
5.Gorgeous Cosmetics Prism Powder Highlighter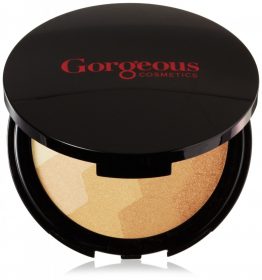 This Gorgeous Cosmetics Prism Powder Highlighter is transparent and pearlized, luminous which gives your skin a subtle ,peachy sheen. And the prism's particles are so finely milled that they reflect and diffuse the light, reducing the appearance of imperfections. You can use create catwalk cheek bones and backstage brows with sweeping delicately along cheek and brow bones.