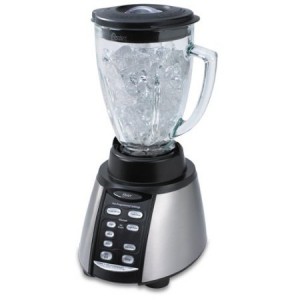 Blenders is a must-have appliance for every kitchen. With almost everyone's taste buds craving for drinks, shakes, cocktails and mocktails the demand and popularity of blenders has increased vastly.
What started off in the 1920s as a loud whirring drink mixer mostly used to make Horlicks malted milk shakes at soda fountains has now evolved into an essential equipment to mix and make several types of drinks.
1. The KitchenAid KSB560 is the best Blender in the market earning maximum recommendations besides Vita-Mix 5200, which costs almost five times as much. It is a consistent and durable performer. It aces performance tests for pureeing, crushing ice and making smoothies. It features a 56-ounce polycarbonate jar five speeds and is dishwasher-safe. It comes with a one-year warranty.
2. The 2nd best is the Kalorik BL-16909. Working at 2 speeds, it does better than most inexpensive blenders. Though there have been complaints about durability, owners confirm that it does a nice job crushing ice and making smoothies. Reviewers have said it is quieter.
3. Third comes, the Vita-Mix 5200. With a 2-horsepower motor, a durable 64-ounce BPA-free plastic jar and a seven-year warranty, this is the most powerful blender.
4. Fourth is the Blendtec Total Blender. Though a bit noisy it is almost as good as any other blender mentioned above. It is lighter and more compact. It can do more than make smoothies; it can also make ice cream, grind wheat berries and coffee beans, and make soup.
5. The fifth is the Oster Classic Beehive Blender besides making good smoothies is praised for its retro styling and overall simplicity. Reviews are mixed on it's ability to crush ice for making frozen drinks, and all agree that it's loud.
Blenders now-a-days serve several useful functions. From smoothies to soup; mocktails to puree they can make anything.