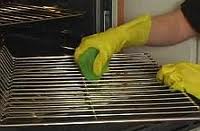 Ovens, although they seem to be a very helpful hand and a prime accessory in utility as well as the beauty of the kitchen, they can sometimes become really horrible trouble due to constant cooking within them. The deposition of food contents, the heat together act towards making the oven look and smell like trash can. Since the food cooked in oven may emit vapors due to the heat and these vapors could get deposited and seared onto the surface of the oven.
An oven cleaner is one such creation of man which could ease off the hard time spent cleaning the oven with regular cleaning agents. An oven cleaner is a specialized cleaning agent meant only to clean the tough stains which get baked on or seared onto the oven. The strength they possess could damage any other thing. But the oven cleaners too get tricky. A lot of them emit poisonous fumes on reaction with the stain and a lot them require a scraping effort after application of the cleaner. Sometimes the scent stays and food smells like the oven cleaner.
A detailed search over the industry makes these the TOP 5 OVEN CLEANERS.
 1.      Easy-Off Fume Free Max Oven Cleaner.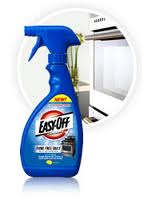 Easy Off with this product offers a fume free and non-corrosive formula that does wonders on dirty ovens. It will make cleaning the oven a much simpler task. Spray the product on the oven and Leave it overnight. Easily wipe clean the oven. Reapply if necessary for tough spots.
Check Price on Amazon
2.      Baking Soda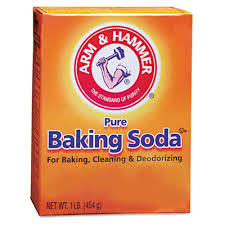 To get an oven clean with a simple compound, baking soda is the solution. It doesn't give out any harsh fumes. It can absorb grime and grease, cleaning the oven thoroughly. Sprinklea thick layer of baking soda at the oven's bottom. Let the oven be cool before this step. Spray the baking soda with water. Continue spraying baking soda as it dries out every few hours. Scrape the baking soda out of the oven. Rinse out the oven, and next time you cook food won't have an added taste of oven cleaner.
Check Price on Amazon
3.      Citrusafe Oven Cleaner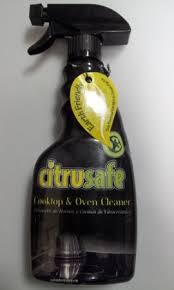 To degrease and clean tough oven surfaces, Citrusafe uses the power of citrus oils. Citrusafe is also great at wiping clean burned on, greasy, oily areas. It can work its way through some really stains. Citrusafe Oven Cleaner is specially formulated to effectively and gently clean grease spatter and hard to remove baked on food spills in all types of ovens.
Check Price on Amazon
 4.      Astonish Industries Oven and Cookware Cleaner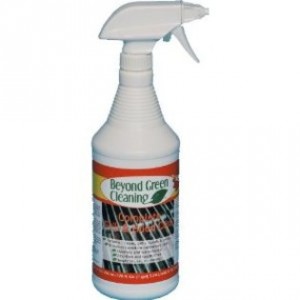 Astonish Industries Oven and Cookware cleaner has a great name for tackling rigid stains on cookwareand ovens. It's a great double-duty product that can help with the oven and the cookware to make them look spotlessly glamorous.
Check Price on Amazon
5.      Mr. Muscle Oven and Grill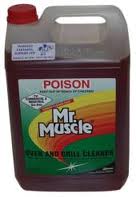 This has a reputation not only at home but also at restaurants and other commercial places. Mr. Muscle has power to remove seared in stain sand baked on food. Mr Muscle Oven Cleaner makes oven sparkle. It's a foaming product with unique formula functional only on cold ovens. By emulsifying the baked on grease, food and spills, it allows user to simply wipe it away with a damp cloth and unnecessary scraping will not be required.
Check Price on Amazon