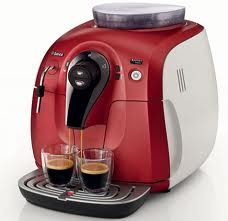 Conventional form of coffee making involves cumbersome processes making it difficult for coffee lovers to indulge in instant cup as and when they wish. The origin of coffee makers has enabled coffee lovers to relish the rich flavor of coffee on a dime. The first cup of coffee in the morning is all that it takes to give your day a perfect start. Coffee lovers can depend on these home coffee makers for instant brewing of their favorite coffee.
Choosing the best home coffee maker involves proper evaluation of different coffee makers in the market and selecting the best deal. One must consider the following factors before buying a home coffee maker:
The design and size of the coffee maker:  Coffee maker should be simple, classy and take less space in your kitchen. Huge home coffee makers can take up a lot of space and make your kitchen look shabby and small. Some coffee makers are portable and can be used both indoor and outdoor. These are not only smaller in size but also work on rechargeable batteries that come with chargers.
The capacity and cup size:  Many home coffee makers come with adapters to change the cup size. Based on one's interest, they can select small cup of coffee with brewer size of 4-5 oz or a large cup that holds 10-12 oz of coffee. Different members of the family can prepare their job by suitably adjusting the brewer size.
Brewer size and ease of use: Home coffee maker should be selected on the basis of its capacity. At home everybody would wish to relish the rich flavor of coffee. Hence it is important to consider the size of the water tank, the capacity of the maker, the size and number of cups of coffee that it can produce.
Cost of the home coffee maker:  While investing on a coffee maker on should carefully compare the price and reviews of different coffee makers in the market. A home coffee maker is a worthy investment if you are planning to use in effectively and maintain it efficiently.
Power and performance:  As most coffee makers make use of electricity, it is necessary to analyze the power consumption. Normal coffee makers use 1200-1500 watts of power, sufficient for it to produce a hot coffee. This limits your electricity usage and prepares coffee almost instantly.
Buying a home coffee maker is the easy solution for conventional coffee making techniques. Therefore they are a must add on in the kitchen of every coffee lover.
Click here to see what others are saying…