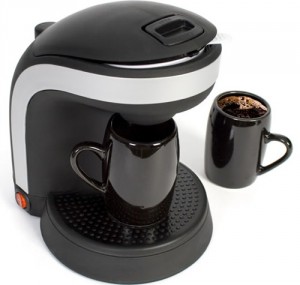 Preparing your own cup of coffee in your home with a coffee maker might be more reasonable and cost-efficient, but may not always be up to the coffee quality standards that you expected. There are few steps to be followed for a good coffee. Here are the steps How to use a coffee maker
Attach the coffee filter to the filter basket. Cheap generic filters are more likely to clog the grains so its better to use non-generic filters.
Make the measurement perfect in order to get perfect coffee. Take for instance if you take 2 tablespoons of coffee grounds it must be 6 ounces of water. It is better to check the manual of the coffee maker for the ratio between the coffee grids and the water.
Make sure that you use the measurements that are given with the coffee maker. For example many coffee makers come with a Scoop for the coffee grinds and a mug for the water measurements.
Calculate the amount of water to be used according to the coffee grounds you used. You can use the lines available on the coffee pot or you can use the side of the coffee maker. Transfer the water into the coffee maker. When you are using the coffee maker for the first time it may be tempting to the pour the water in the filter. Do not do that. Try pouring the water in the compartment behind the filter.
Don't forget to put the coffee pot back on the warming plate
Plug in the coffee maker in the electrical socket and turn it on. Some makers start brewing the coffee automatically whereas few others have a manual time setting.
Wait till the coffee is brewed completely. Some brand coffee makers have a pause button that allows users to take the coffee before it is completely brewed.
Immediately remove the paper coffee filter away.
If you remove the coffee grounds too late, your pot will become bitter due to flavors released after the brewing process.
Don't leave brewed coffee in the pot or glass. Pour it out into a mug or cup as soon as it's finished, and start sipping before the coffee starts to taste bad. If you tend to follow the above steps you can prepare a wonderful and hot aromatic coffee in Home.
Click here to see what others are saying…