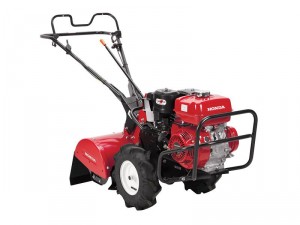 With the exclusive technology, reliable features and details, Honda tillers are smooth running and extremely quiet. Honda tillers are equipped with 4-stroke engines rather than mix oil and gas, making sure it will run clean enough to pass or exceed all CARB and EPA emission standards. Designed to produce loam grade soil quickly and easily, Honda tillers will help you break new ground or prepare your garden for the spring.
Five best Honda tillers
1. BCS 722 8 HP Honda Tiller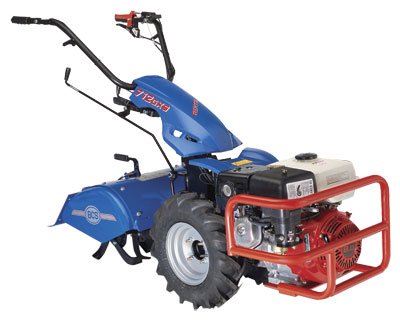 This model is built to the same specifications as the 720 and features an enhanced handlebar system, providing added anti-vibration, vertical height settings and improving shifting. The 722 is a 20" or 26" tiller that features both low gear for seedbed preparation and second gear for cultivating. It also features a fast transport speed to ride your tiller to the garden, a separate control to turn your implement on-and-off and independently of the wheels.
2. Honda Rotary Tillers ( FE 500 E-1)

This rotary tiller has received high reputation in the market. Designed for uprooting all the weeds in vegetable fields, fruit gardens and floriculture, this rotary tiller will be your helpful assistant. Weeds will absorb a great amount of nutrients, water and oxygen from the soil, leading to poor quality of the soil, so a rotary tiller is highly useful.
3. Honda F510 Cultivator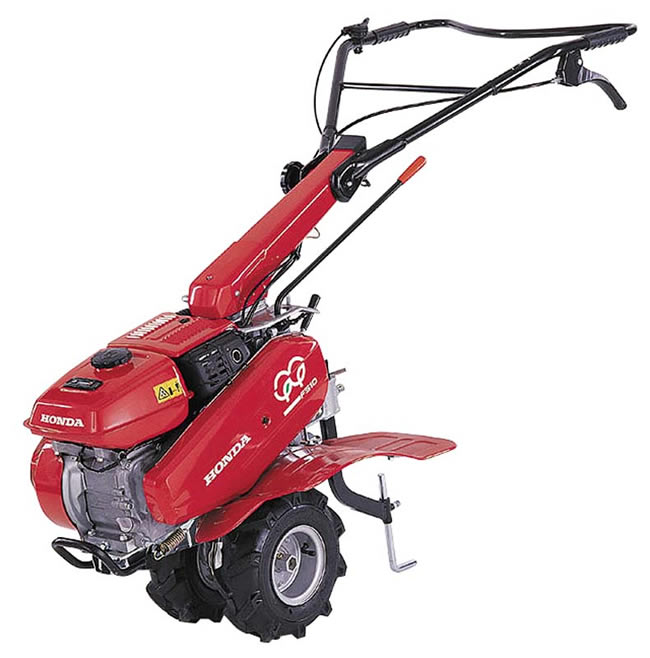 Tackling the toughest of tasks with this Honda F510. Suitable for medium tilth from to ¼ to 1 acre plots, this 5.5hp OHV tiller features three forward speeds plus reverse so it is easily controlled to match crop and soil types. Featuring four gears and a range of optional attachments, this Honda F510 is ideal for users requiring rugged performance and versatility.
4. Honda Mini Tiller — 9in. Tilling Width, 25cc Honda GX25 Engine,

Whether you are navigating existing gardens or breaking new ground, this lightweight Honda mini tiller is your perfect choice. You can remove the outer tines so it is able to reach spots only 6in. wide. Its transport wheels and engine guard are designed for easy mobility and servicing.
5. Honda FC600 Mid-Tine Tiller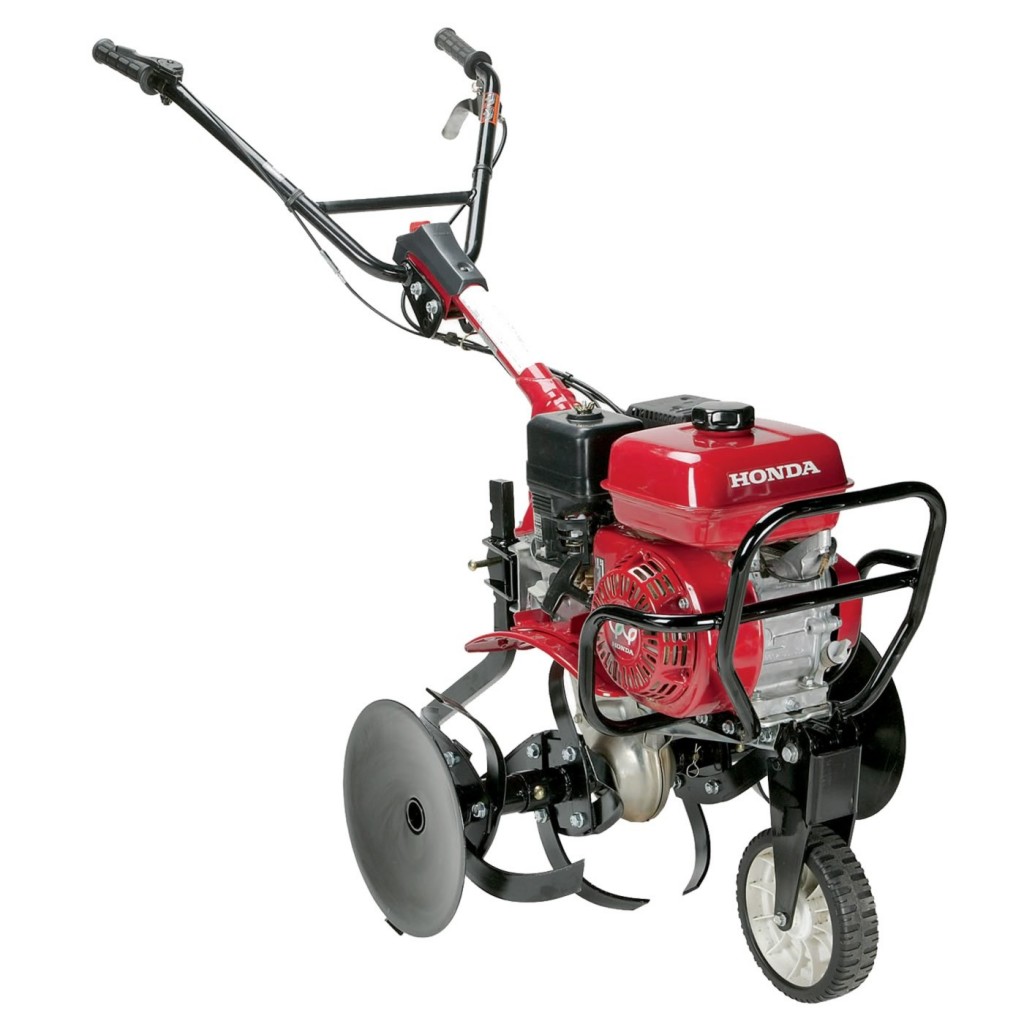 Ideal for commercial, rental and residential markets, the FC600 model features Honda's four-stroke GX160 commercial-grade engine and incorporates a one-touch transport wheel, a single-piece reinforced handlebar and simplified drag-bar operation. Besides, it is built with environmentally responsible technology to keep with Honda's tradition of environmental leadership.