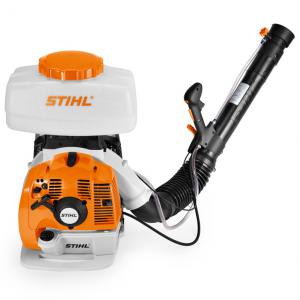 All fallen leaves, grass cuttings and general debris can't withstand their powerful blast of a STIHL Blower. The STIHL ShredderVacs pick up immense volumes of fallen leaves, cut grass or trimmings. They are able to clear debris from patios, driveways, lawns and all the hard-to-reach places around your home. Equipped with a swivel air tube in backpack units, STIHL blowers are lightweight and have exceptional balance.
Five best Stihl blowers
1. Stihl BG 56 CE blower (27.2cc)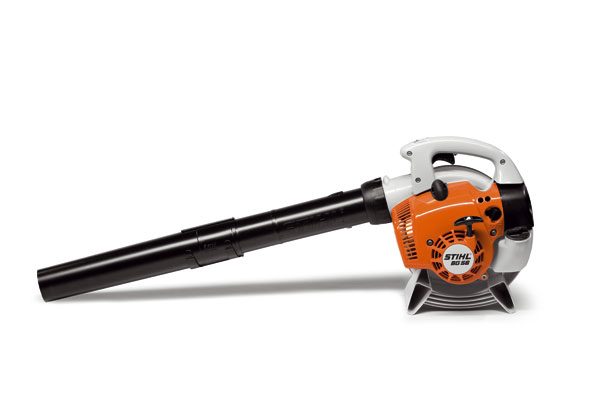 Ideal for general clean up tasks around the home and garden, this new powerful, low emissions BG 56 C-E handheld petrol leaf blower allows you to start it virtually effortless since it features STIHL ErgoStart. With a specialized stop switch and semi-automatic choke lever, the blower resets itself automatically to the run position and helps prevent accidental flooding for smooth starts.
2. Stihl BR 500 blower (64.8cc) 4-mix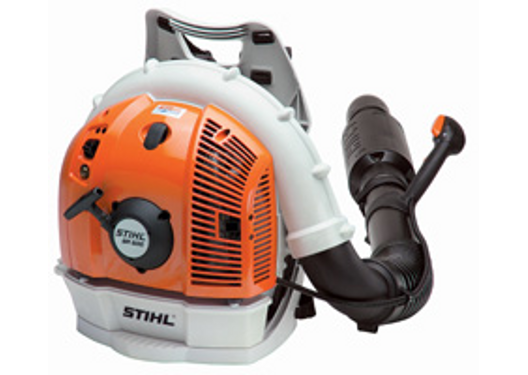 This is a professional backpack blower for cleaning large areas. It operates with low noise, making it ideal for use in low-noise areas. Its innovative 4-mix engine provides a more pleasant sound, low fuel consumption and low emissions. It also features excellent anti-vibration system and ergonomic carrying frame.
Check user reviews and latest prices on Amazon
3. The new STIHL BGA 85 cordless blower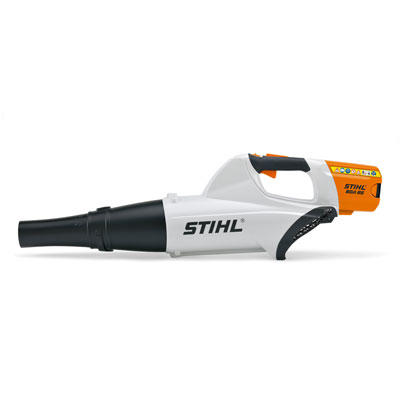 In terms of blowing power and ease of use, the new STIHL BGA 85 cordless blower meets high standards. It is able to clear leaves, cuttings, litter and lots more from any surface. Copping with large and small areas, it can work round obstacles and even takes steps in its stride. These portable, quiet, powerful machines will never let you down.
Check user reviews and latest prices on Amazon
4. Stihl BGE 71 electric blower (1.1kW)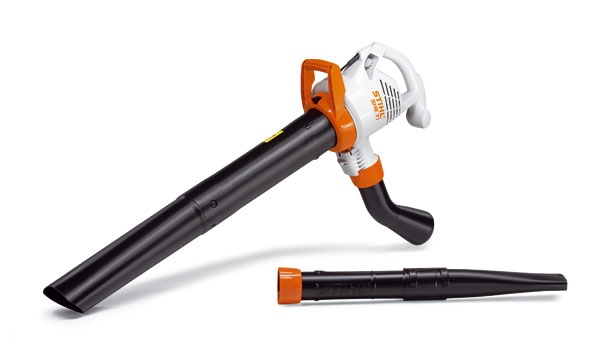 Perfect for clearing up gardens, pavements and a variety of other areas, this easy-to-use and quiet NEW STIHL BGE 71 electric blower unit features a highly effective noise reduction and powerful blower capacity. This blower unit can be converted into a vacuum unit with a catcher bag for compressing large volumes of waste when combined with the practical vacuum adaptor kit.
Check user reviews and latest prices on Amazon
5. Stihl BGA 85 battery powered blower (unit only)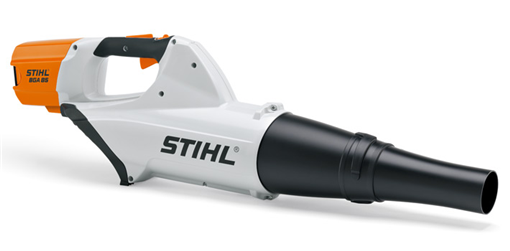 This powerful portable cordless blower is easy to operate. You just need to simply switch on the two-speed axial blower to instantly benefit from outstanding cordless blowing power. You can adjust the air stream and blowing intensity by using the convenient switch lever.
These are the top five products that consumers love on Amazon

Bestseller No. 1
ZINZ Shoulder Strap, 57" Padded Adjustable Shoulder Bag Straps Replacement for Bags with D-Ring (Black, 001)
1. ABOUT ZINZ BAG SHOULDER STRAP: ZINZ universal bag strap replacement can replace all broken straps of ANY BAG WITH D-RINGS OR EQUIVALENT HARDWARE. Especially for shoulder bag / laptop computer bag / briefcase / messenger bag / duffel bag / diaper bag / tool bag / guitar bag. Professional package, 24hrs after-sale service, 30-DAY MONEY-BACK for ZINZ Shoulder Strap
2. FIXED SHOULDER PADS: Soft breathable cloth, do not worry about pad slipping and hurt your shoulder by heavy bag; Fixed shoulder pad, KEEP THE PAD ON YOUR SHOULDER ALL THE TIME, let you walk without influence from slipping pad, 100% more comfortable
3. DUAL BALANCED BUCKLE: Double balanced clasps, let shoulder force more even, MAKE BAGS FEEL 50% LIGHTER; With non-slip design, the DUAL CLASPS ARE STABLE and will not change the length of the shoulder strap on its own due to the weight change of the bag
4. ADJUSTABLE STRAP in BOTH SIDE: Nylon material with dual balanced buckles, adjustable length from 37'' to 57'' (94 to 145 cm), suitable for people whose height is between 1.5 meters and 1.8 meters
5. TWIST-LOCK-HOOKS: High quality aluminum alloy material is more solid and hard, enough for the weight of 18kg; the hooks opening is larger than other regular straps, 360 rotation, easier to hang on D-ring or equivalent hardware
Sale
Bestseller No. 2
Bestseller No. 3
Oziral Backpack Chest Strap [2 Pack] Heavy Duty Adjustable Backpack Sternum Strap Chest Belt with 10 Pieces Zipper Pulls
【For Outdoor Activities】Keeps shoulder straps of your backpack securely in place and free your hands
【Abundant Zipper Pulls】10 pieces black zipper tags are enough for your spare or replacement; Good quality and lightweight accessories which is handy and easy to use
【Quick Release Buckle】Each strap with a quick release buckle and easy to buckle and unbuckle
【Universal Design】Adjustable length from 4" - 22", compatible with most sizes
【Extra Function】You can carry small accessories when you go out, D rings for attaching some light stuff
Bestseller No. 4
NEPAK 2 Pack Replacement Shoulder Pad Air Cushion Pad Curved for Shoulder Bags,Guitar Pad,Shoulder Strap Pad,Relieve Shoulder Pain(8 x 32 x 1.3cm)
▶Size:The Replacement Shoulder Pad is 32 cm long,8 cm wide and 1.3 cm thickness.Suitable for all kinds of straps within 65cm in diameter.
▶Soft and Relieve shoulder pressure:The shoulder pad is made of premium memory foam.Adjust with velcro, Detachable shoulder pad cover the entire shoulder.When your backpack is heavy, The replacement shoulder pad cushions the pressure of the backpack and makes your shoulder feel comfortable.
▶Moisture Wicking:By trapping air with specialized materials, this strap pad lies smoothly on the shoulder and back, moves easily on clothing or skin, and wicks away sweat to allow your shoulder to breath.
▶Fit all Kinds of Bags:Shoulder pad replacement apply to duffel bags, Backpacks, Laptop messengers, Camera bags, Guitar cases and more. Easy to adjust and support machine wash.
▶Fashion Design:The NEPAK Replacement Shoulder Pad not only features a modern look but a long-lasting design that will prove to be a wise investment throughout the years. Backed by a Limited Lifetime Warranty.
Bestseller No. 5
Echo Pack of Two C061000111 Backpack Blower Straps
Pack of 2 straps
Genuine OEM Echo Parts
Replaces old part numbers: C061000161, 22495-13010, C061000190 and C061000110
Fits various Echo Models including: PB-265LN, PB-403H, PB-403T, PB-413H, PB-413T, PB-460LN, PB-461LN, PB-500H
Please Note: Does not fit all specs of above models listed, please consult owner's manual for proper part number identification and proper installation
Last update on 2022-04-21 / Affiliate links / Images from Amazon Product Advertising API