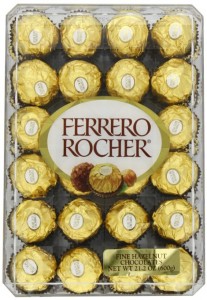 Chocolate is something which can make our mouth water even when we listen to its name. It produces a kind of sensation in us and all we want to do is grab a chocolate and let it melt slowly in our mouth. People say that chocolates can only harm us by decaying our teeth or making us grow fat but the fact is that even chocolate can help us stay fit.
Dark chocolates have cocoa as its main ingredient which has a compound named flavonoid in it which makes the blood platelets less sticky making the circulation of blood easier. It reduces blood clots, makes arteries flexible and lowers blood pressure thus reducing the chances of heart diseases.
Dove dark chocolate is the best chocolate which will help you in keeping your heart young. It is made up of chocolate liquor and cocoa butter. It has a balanced taste. It is neither bitter nor sweet and has high quality ingredients. Chocolove is also one of the best available in markets with 77% of cocoa. It is made up of Belgian and French chocolate and sometimes spices and cherries are added as flavors in it. Lindt, a Swiss chocolate, is a strong, deep and bold chocolate with slight fruity touch to it and has a very cocoa component. Bonnat chocolate is made in France with dark roasted berries and gives a complete coffee like taste and is highly exported worldwide. Last but not the least is Domori chocolate which is completely unsweetened and 100% full of cocoa. Vanilla is not at all used in these chocolates. Porcelana, a chocolate under this brand name has also won an award for its mind blowing taste.
These chocolates should have at least 75% of cocoa content and should be consumed in small quantities once in a week.