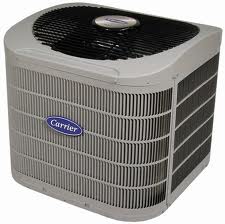 Best air conditioner for the consumers would be the Central Air Conditioner because people want actual comfort when they are at home or at work. The rating system of air conditioners is decided on the reviews and on the feedback from the users of central air conditioner. People actually pay more prices for having the best central AC in order to buy such kind of appliance of long stability and proficient working. Top five central air conditioners are here:
24000 BTU Ductless Split AC: It has the rating in the list of the best ACs. This conditioner maintains perfect heating as well as cooling of a specific area. Remote control helps in its operating system. This has also amazing inclusions like programmable timer, memory settings as well as sleep mode.
Dave Lennox Signature® Collection XC15 Air Conditioner: It is another best central air conditioner having the 17 SEER for power efficiency including high quality outdoor coil. It has R410A refrigerant which is chlorine-free, that's why it eco friendly. It has the warranty of 15 years.
Coleman Echelon 5T: It has the warranty of 10 years, which easily attracts the people. This is efficient in providing 15 SEER. It has the special designed fan which does not make noise. This is possible as there is a presence of latest technology which is called Whisper Drive. It has compressor of two-stage.
Haier HC48C1VARAC: This has the energy efficiency of 12 SEER. It has a great cooling facility for having 2900 CFM airflow. This also has cooling power of 48000 BTU/hr. Its fan motor is made of permanently lubricated. The finishing of it cupboard is done by the galvanized steel.
The Dave Lennox signature® collection xc21 air conditioner: It uses the latest technology of Silent Comfort. The great thing about this is it is really 13 times more silent than any other is. It has two-stage high quality compressor. It also has 20.50 SEER energy of efficiency and provide better humidity situation. It has the 10 years warranty.