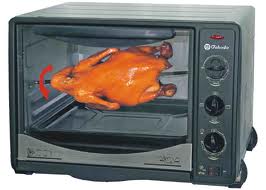 An oven is an appliance which provides a thermal environment for cooking. The currently expanding market holds a diversity of ovens. Adding to the charisma of a modular kitchen, the electric oven is a one of a kind innovation which in fact is a modification of the conventional and very huge earth oven.
WHY THE ELECTRIC OVEN?
It fulfills its primary purpose of providing a suitably heated environment for the food to cook in and yet consumes relatively smaller space and has the benefit of portability. Since it runs on electricity it is really convenient for every little foodie and cooking aspirant to bring in one and start making magic on plate.
HOW TO CHOOSE ONE?
A consumer must choose an appliance according to its energy efficiency rating. This rating tells how much energy efficient, that is, how much productive as well as energy conservator it is, this rating ranges from A+ to G, where A+ is the highest efficiency rating.
To help choose, below are the 5 BEST ELECTRIC OVENS in the market.
1. SAMSUNG DUAL COOK ELECTRIC OVEN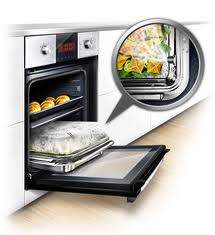 This model enables the user to split the 65 liter oven into two isolated sections. It comes with a divider which slides into the oven. This makes cooking two dishes at different temperatures at the same time possible. If in case u need the entire space for something large then simply slide out the divider. It comes with a touch display, and also a child lock to prevent little fingers messing with the controls.It comes with Steam Cleaning which uses minute water droplets to collapse any tough marks. Wiping is made easy by this.
Energy efficiency rating= A
2. ZANUSSI ELECTRIC SINGLE OVEN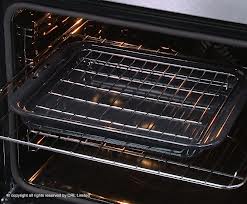 Provided with a74 liters of space, A++ rated, hence 20% more efficient than most of the        ovens, and a variable grill by which one can opt between a full size and half heating element, depending on how much food you're cooking. Pyrolytic Cleaning allows the oven to uses high temperatures to burn itself clean.
Energy efficiency rating= A++
3. AEG COMPETENCE- ELECTRIC OVEN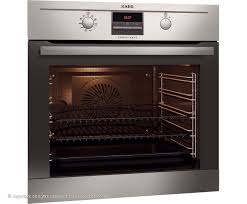 This oven is capable of holding up to 74 liters at once and with the adjustable shelving, it makes it convenient for big roasting tins as well as trays.
With AEG around 10 minutes of cooking times is reduced on an average. The fan used makes cooking even. There's a defrost setting too. It again is provided with pyrolytic cleaning feature. Wiping away the residual ash would be required.
Energy efficiency rating =A
4.  BOSCH CLASIXX ELECTRIC SINGLE OVEN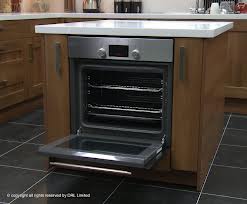 With 67 liters it gets easy to cook for a family of four, and being rated A++ for efficiency it saves 20%  moreon our energy costs. An electric timer will help cooking. It also comes with a Defrost setting.Bosch's unique 3D Hot Air Grilling uses the fan and the grill to give quick, even cooking.
Energy efficiency rating= A++
5.  BEKO ELECTRIC SINGLE OVEN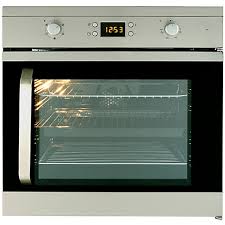 Ti has a capacity of 65 liters. Its Defrost Feature which will prep up the food in a third of the time. It's got a lovely grill too. Combined with spacious interior and a beautiful grill, the fan oven works really well to spread out evenness. It would be a choice for many in need of minimal price and features.
Energy efficiency rating =A
Check Price on Amazon