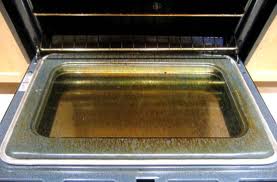 A self-cleaning oven is an oven uses high temperature to burn and clean the leftovers and stains banking in the oven. After the cleaning is done you just need to wipe off the excess food and liquid available. The self cleaning oven makes the cleaning process easier and it just need a wiping once, it does not need any chemical agent for cleaning. Self-cleaning ovens usually are equipped with more insulation than standard ovens to reduce the possibility of fire.
The self-cleaning process differs from one self cleaning oven model to the other model. The main thing you need to know is to prepare the interior of the oven first. Remove all the racks and any other baking tool from the oven. Once you remove the racks set the oven to self-cleaning mode. Wait for quite some time and once the cleaning is done just wipe off the surface with a cloth. If you are looking for insights to buy a self cleaning oven, here is the assistance you need as the below mentioned are 5 best self cleaning oven that suits all your needs.
Here are 5 best self cleaning oven for your reference.
Electrolux EPEE63CS
LG EA550SP Oven
Westinghouse POR883S
Ariston 60cm
Zanussi Electric Single Oven
Electrolux EPEE63CS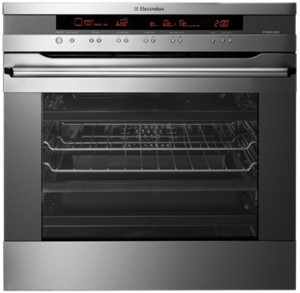 Electrolux EPEE63CS is equipped with Pyrolytic self cleaning stainless steel and with 12 oven functions. With this oven you get flexibility while cooking with speed & convenience. It uses high temperatures around 500°C to blaze away leftovers. All you have to do is wipe away the residues after its done. The fan gives you a very even temperature, letting you reduce your cooking times by around 10 minutes on average.
LG EA550SP Oven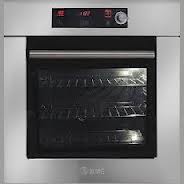 LG EA550SP Oven has a Quardaple glazed door and has 30 auto cooking menus. It has an electric timer to help you keep track of your cooking time. When you cook fish or chicken with this oven it gives a yummier taste as uses the grill and fan to cook the food. The fan offers with an even temperature, allowing you to reduce your cooking times by around 10 minutes on average.
Westinghouse POR883S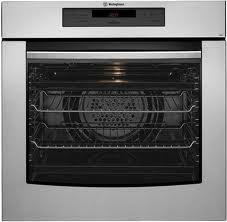 Westinghouse POR883S has a special feature of Fingerprint resistant stainless steel, "A" class energy efficiency, Anti-spatter grill insert, Full-width enamel baking tray and 2 pyrolytic cleaning programs
Ariston 60cm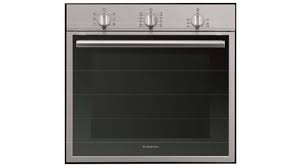 Ariston 60cm is ideal for large families and it features 4 automatic functions and 6 universal function. You can cook your favorite food faster and with less consumption of energy. You need not have to scrub away the residues the oven automatically burns the excess baking items in the oven.
Zanussi Electric Single Oven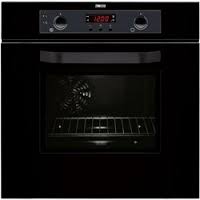 Zanussi Electric Single Oven – Dual Circuit variable grill means you can select between a full size or half element, and it depends on how much food you're cooking. It really suits to a larger household. Adjustable shelving adjusts big roasting tins and bulky baking trays.
The above listed are only 5 best self cleaning oven but you can look out online for many self cleaning ovens. Buy the one to make your cooking delicious and interesting.