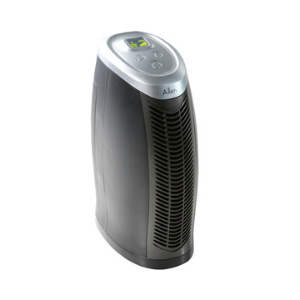 Alen Air Purifiers protect you from breathing in allergy-causing particles and other pollutants, providing a healthier indoor environment for you. As a leading manufacturer of high-quality products, Alen Corporation devotes to improve indoor air quality. Equipped with both an industry-gold HEPA filter and an activated carbon filter, Alen air purifiers provide multi-level filtration for comprehensive air cleaning.
Alen Corp provides five hybrid air purifier types that blend ionization, UV light and filtration, ensuring a healthy and ozone-free environment.

Five best Alen air purifier
1. Alen A350 – Allergen Reducing HEPA Style Air Purifier – 750 Sq. Ft.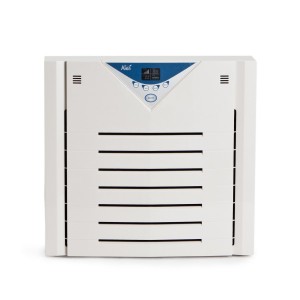 The Alen A350 Air Purifier is designed to improve your life. If you are an allergy or asthma sufferer who is looking for relief, try this one. It may help solve your problems. If you always wake up feeling drained with congestion and itchy, watery eyes, try Alen A350 Air Purifier either. It can help you wake up feeling refreshed without the congestion.
Check user reviews and latest prices on Amazon
2. Alen T300 – Sleek Design Tower Air Purifier, Powerful, Effective & A Great Value – 500 Sq. Ft.

As one of the most loved tower air purifiers of Alen, the T300 features sleek design, making it fit seamlessly into your home without taking up too much space. T300 is able to purify your air in the room and you will not prepare a large space for it.
Check user reviews and latest prices on Amazon
3. Alen T100 – HEPA Style Desktop Air Purifier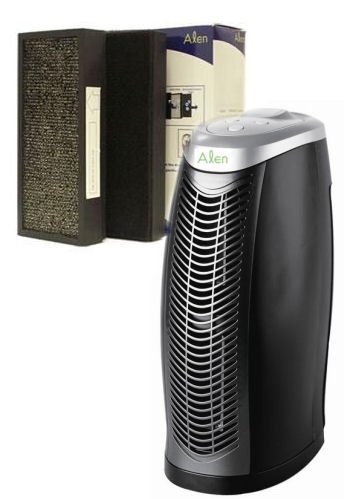 The Alen T100 air purifier is perfect for small places, such as a bathroom, small office, cubicle, laundry or dorm room. The T100 features three fan speeds and a HEPA air filter which is able to capture airborne pollen, pet dander, mold spores, dust and dust mites. What's more, a patented odor eliminating powder contained in the specialized filter, will eliminate some of the more potent odors.
Check user reviews and latest prices on Amazon
4. Alen BreatheSmart Air Purifier 2-Pack

Featuring Alen's SmartSensor Technology, the BreatheSmart cannot only detect airborne allergens and pollutants but also adjust the airflow to protect you automatically. With Alen's WhisperMax Technology, the BreatheSmart provides up to 1100 square feet of coverage, maintaining a peaceful environment for you.
Check user reviews and latest prices on Amazon
5. Alen Paralda Air Purifier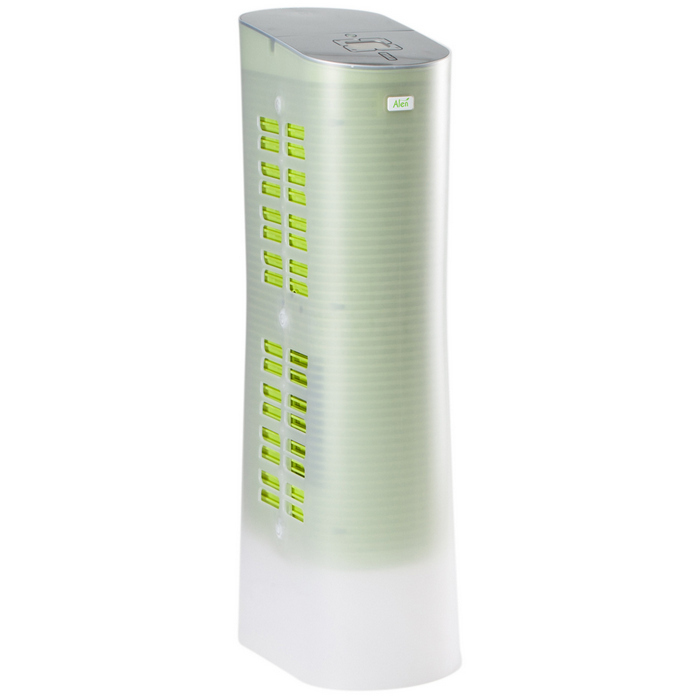 The Alen Paralda Air Purifier features an intelligent, award-winning design, offering greater efficiency and performance than other tower units on the market. Utilizing Alen's advanced HEPA style filtration technology, the Paralda is able to purify and freshen the air in your home while protecting the filter against bacteria and microbes.
Check user reviews and latest prices on Amazon
Found in 2002, Alen is one of the only manufacturers in the industry to offer a Lifetime Warranty with all of its air purifiers. The well made, space saving designs make it easy to maintain and operate.