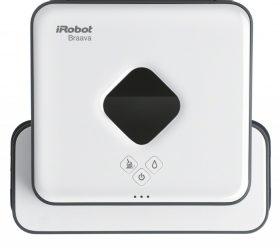 Floor mopping robots help you clean your floor without any hand labor while you enjoy life! They can perform sweeping, vacuuming, as well as mopping the hard floors with the included mopping pad. What is more, it features an ultra-thin design that allows it to clean under beds, couches, and other hard to reach places.
1. iRobot Braava 380t Floor Mopping Robot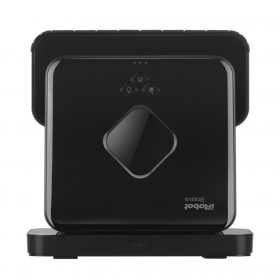 The iRobot Braava mopping robot has NorthStar Navigation System 2 which works like an indoor GPS by projecting a signal that it uses to determine, and later map, its location in your room plus extends how far Braava can clean in your home. And it also clean right along walls and edges, around chair legs and other obstacles for a complete clean because of perfect edge technology. More important, it can keep on working for up to 3 hours dry sweeping on a single charge, or up to 2 hours wet mopping.
Click here to purchase this product on Amazon
2. iRobot Braava 320 Floor Mopping Robot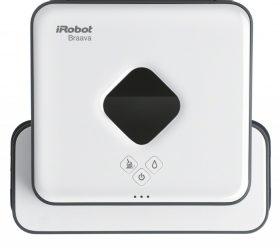 The iRobot Braava 320 mopping robot is a compact robot floor cleaner that runs up to 3 hours on a single charge with microfiber cloths or most brands of disposable cloths. The 320 mopping robot comes with North Star Navigation System that methodically clean open areas, around furniture and rugs, and along a room perimeter. In addition, it can also clean all hard wood surfaces including vinyl, hardwood and laminate.
Click here to purchase this product on Amazon
3. iClebo YCR-M05-10 Arte Smart Home/Office Vacuum Cleaner and Floor Mopping Robot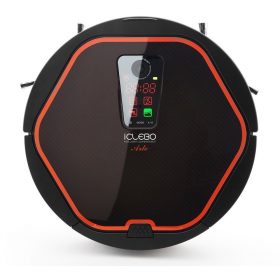 The iClebo smart mopping robot combines vacuum cleaner with floor mopping. And it provides Camera Recognition Vision Mapping & Navigation System that allows precision in analyzing space. Plus, it also comes with 15 sensor monitor iClebo to minimize collisions. At last, the iClebo YCR-M05-10 robot won 1st place award at the German Cleaning Robot Performance Test! Because of World's Best Cleaning Performance.
Click here to purchase this product on Amazon
4. Mint Automatic Hard Floor Cleaner, 4200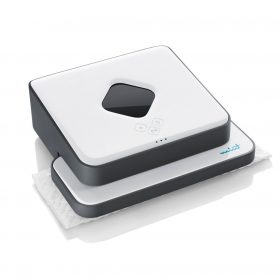 The Mint Automatic Floor Cleaner is designed exclusively for sweeping and mopping hard surface floors for you. It can pick up the dust, dirt and pet hair that constantly accumulate on floors, plus, it also gets into tight spaces, under furniture and into other areas that are hard to reach with traditional mops and sweepers because of its compact design. Importantly, it comes with NorthStar Navigation System that provides precision in analyzing space.
Click here to purchase this product on Amazon
5. Rotech Smooth Robotic Vacuum Cleaner W/remote Control (4-in-1 Series) Vacuuming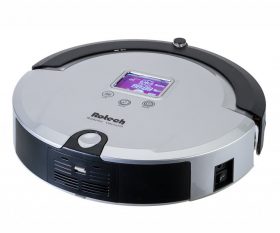 The Rotech smooth robotic cleaner features the exclusively dry mopping so that a small cloth-mop will wipe the floor for a complete cleaning, it is also Ideal for allergens and pet hair. At the same time, it comes with special build-in UV light to kill bacteria, germs, dust mites and allergens on the floor. Plus, it also provides sensor that detects stairs to avoid falling down, Automatically returns to dock for self-recharging when low on battery power.
Click here to purchase this product on Amazon