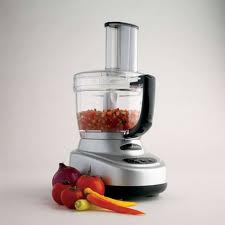 In the present scenario of modern lifestyle, food processors have become the part and parcel of life. Most of the space in the home kitchen's desk top is filled with many types of food processors for different purposes. All these home appliances help to fulfill different needs in daily routine. Each and every food processor have definite role to be played in the given kitchen space with perfection. It really makes all the works, very simple and easy to be handled. In the open market, there is good demand and supply of food processors for the esteemed customers.
Here is a list of 5 best food processors:
Philips HL1632 Juicer Mixer Grinder (White):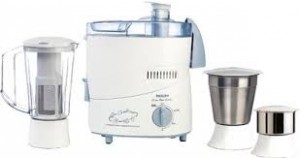 This particular home appliance helps to make juices and grind ingredients in the kitchen. This machine is powered by a 500 watts motor in order to perfectly ensure superior quality of performance. It is very useful home appliance to make fruit juices during the summer. In order to extract maximum juice, it comes with reverse spiral sieve. Its special micro mesh filter helps to separate core juice and seeds of the vegetables and fruits. There is a juice and pulp collector container, chutney jar, multipurpose jar and blender jar.
Check user reviews and latest prices on Amazon
Morphy Richards Divo 640034 Juicer Mixer Grinder (White):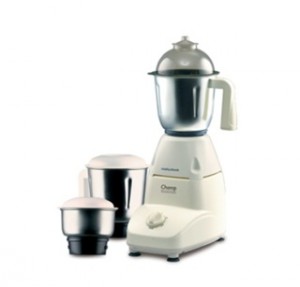 This food processor comes with 500 Watts heavy duty motor in it. This home appliance helps to make juice, mixing and grinding. It has 3-speed control for better performance and incher switch. It has shock proof body. There are five blades for multiple functions in it. It has an on line pulp collector so that pulp and core juice is separated. It also comes with overload protection.
Philips Hl 1606/03 Mixer Grinder (White):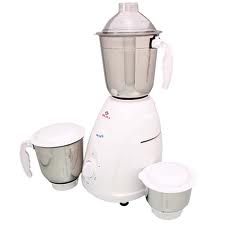 This food processor adds value to the given kitchen space. This home appliance comes with a variety of grinding and mixing options for home needs. It is well-equipped with durable grinding blades for better performance. It is really easy to clean with water. It has anti-spill mechanism. It also has a compact and it really takes very little storage space. It comes with overload protection and auto shut off.
Philips HL1659 Food Processor (White):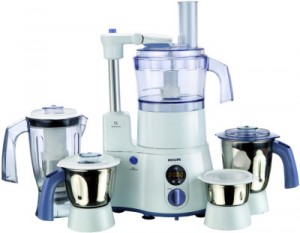 This food processor offers a variety of functions for the customers. It has 750 W powerful motor. It comes with very silent and safe operation. It has overload protection and auto-shut off facilities. It also has stylish body and vacuum feet fitted in it.
Croma Crk4085 Hand Mixer: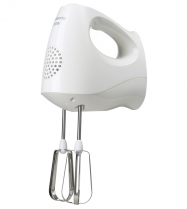 This food processor perfectly combines different types of functionality with design. It comes with great mixing capability. It has 250 watts powerful motor in it. It has 6 speed settings for better performance. It also has easy lock system.