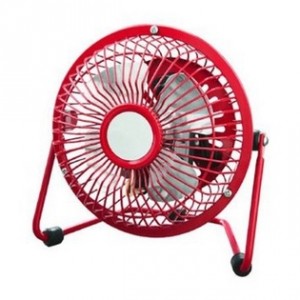 Industrial fans are machines used to generate a steady flow of air, providing and maintaining. Industrial fans can be used in combustion, exhaust systems, drying, transport, cooling, air-conditioning and many other applications. They feature a number of blades. Industrial fan's capacity for providing a certain level of air flow is determined by the number and size of the blades.
1. Lasko 2265QM 20-Inch Max Performance High Velocity Floor/Wall mount fan, Silver

Lasko's #2265QM Max Performance 20-inch high velocity floor or wall mount fan comes with the quick mount system, allowing it to convert from floor to wall use easily. It also features tubular steel construction and metal blades, delivering maximum air movement with three powerful speeds. And you just need some simple assembly. Its rubber pads are designed to protect surfaces. Comfortable carry handle is also included.
Check user reviews and latest prices on Amazon
2. Air King 9230 Industrial Grade High Velocity Pivoting Floor Fan, 30-Inch

Ideal for offices, warehouses, stores, garages and any other industrial space where powerful air circulation is required, this Air King Industrial Grade Floor Fans features a 30-Inch portable floor fan and 3-speed, 1/4 HP, 120 V, 1 phase, totally enclosed ball bearing motor. Its attached wheels are designed for easy portability. In addition, it comes with a rear mounted rotary switch and a black, 10-foot, 3-conductor SJT type power cord.
Check user reviews and latest prices on Amazon
3. MaxxAir HVFF 20 High Velocity 20-Inch Floor Fan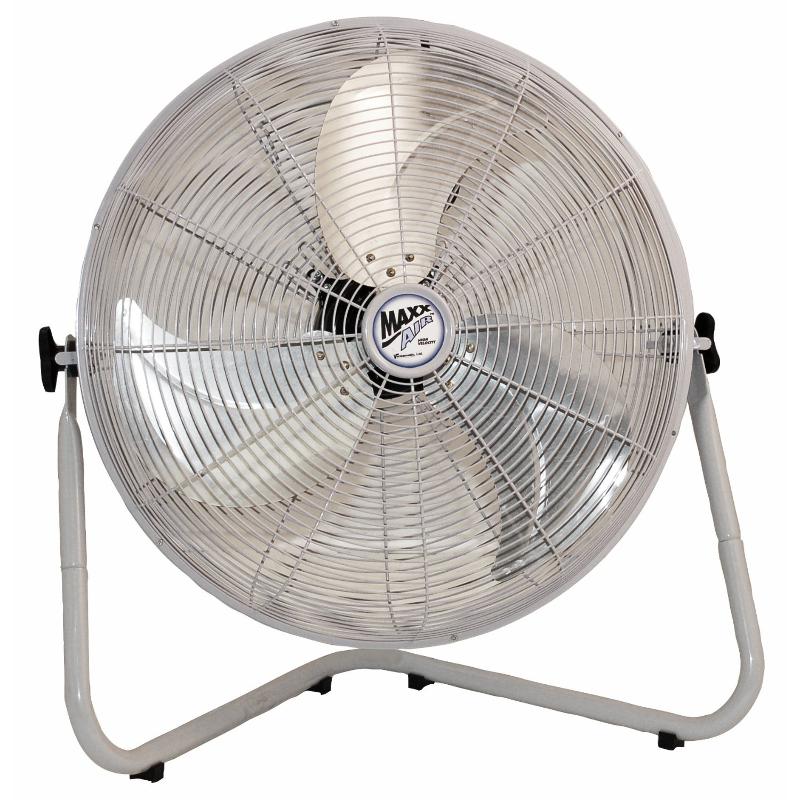 This MaxxAir 20-Inch high velocity floor fan provides extremely versatile and amazing power, making it great for use in garages, basements or home. It features an adjustable head for versatile use, a 3-speed energy efficient thermally protected PSC motor, and durable powder-coated steel construction. Besides, the maximum efficiency aluminum fan blades and a 64-Inch power cord with retainer are also included.
Check user reviews and latest prices on Amazon
4. MPro 24-Inch Large High Velocity Industrial Warehouse Fan, Rolling Drum Fan, 7700 CFM

Great for use in the garage, warehouse, jobsite and so on, this easy 2-speed (low and high) pivot high velocity industrial fan features 24-inch blades to provide excellent circulation for the room. With 2 pieces of 6-inch casters and durable metal housing, this unit is easy to get moved around. Automatic overheat protection is designed to prevent the fan from overheating.
Check user reviews and latest prices on Amazon
5. Optimus F-4123 12-Inch Industrial Grade 3-Speed High-Velocity Fan, black/chrome

This 12 Inch industrial grade high-velocity fan features three speed high-torque motor, providing powerful air circulation. Its reinforced wire grill is designed for added safety and head tilts for use as air circulator. It also features all metal construction, aluminum heavy duty 12 inch blade and OSHA approved three prong grounded plug.
Check user reviews and latest prices on Amazon