If you have limited space in your home and want a great wine rack to display your bottles, a wall mounted wine rack is a great option. Wall mount wine rack securely hold your bottles while taking up less space when compared with on the floor or on the counter top wine racks. A great gift for any wine lover.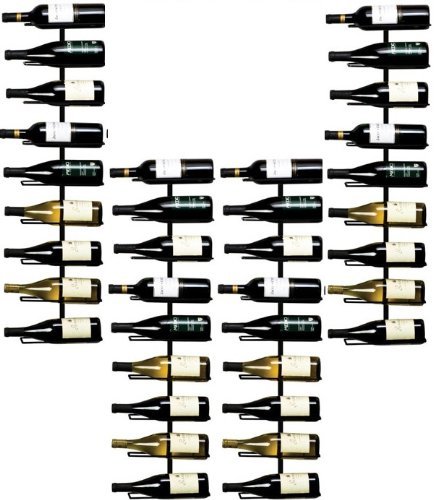 Sturdy and looks great, the True Fabrications Wall Mount Wine Rack is a perfect way to securely hold up to nine bottles of wine. Made of wrought iron, this simple black wall-mounted wine rack can be mounted vertically to a wall for space saving. The screws and mounting hardware are included making installation a breeze. This nice-looking and functional wine rack will be a great home décor piece or gift item.
Check user reviews and latest prices on Amazon
2. IMAX Towel/Wine Rack, Brown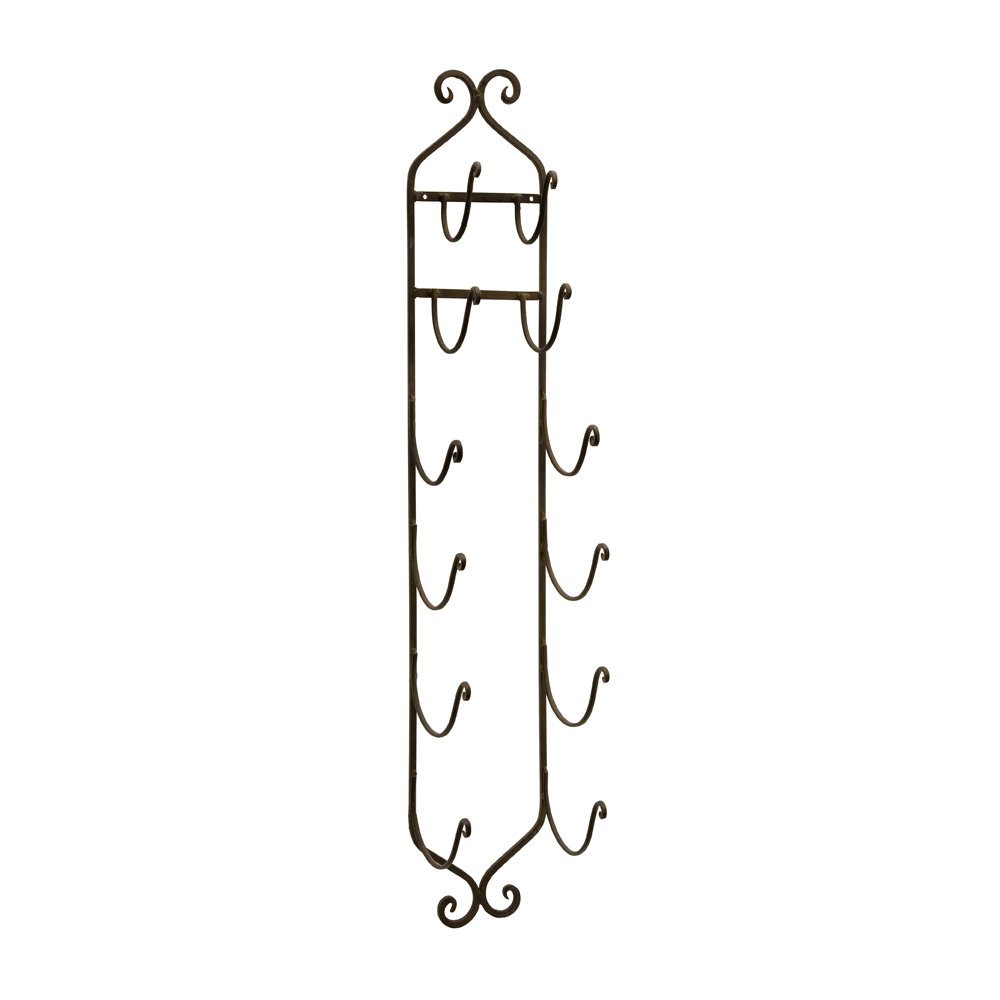 Display your towels, bottles of wine or even hats with the IMAX Towel/Wine Rack. This handcrafted cast iron rack features brown finish which is an easy match with many modern decors. It can be mounted on the wall to save space. Measuring 7 x 7.2 x 41 inches, this stylish and functional towel/wine rack is an ideal solution for a smaller bathroom. Mounting hardware is not included.
Check user reviews and latest prices on Amazon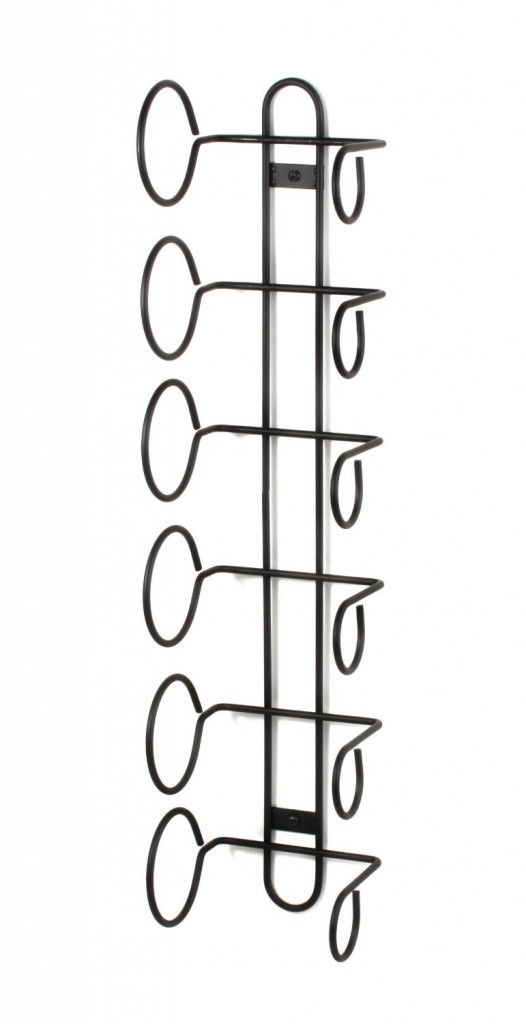 Have small space so wine racks either sit on the floor or on the counter top are not an option? You will love the Spectrum 48810 Wall Mount Wine Rack. Featuring durable steel construction with black powder coat finish, this 6 Bottle Wine Rack mounts directly to the wall for a unique way to store your favorite wine selections. Best of all, the bottles are tilted so the cork won't dry out and spoil the wine. Measures 27-inch H by 6-inch W by 5-5/8″ D.
Check user reviews and latest prices on Amazon
4. Wall-Mounted Wine Rack, 9-Bottle Capacity, Black

If you want a wall mounted wine rack, but doesn't have a whole lot of room, then you will be pleased with this Wall-Mounted Wine Rack by Oenophilia. Easy to hang and sturdy, this rack securely holds up to 9 bottles so there's no worry about the bottles falling. This simply designed metal rack also goes with almost any decor. An great option for anyone wants to have a wine rack that displayed several bottles in a small space.
Check user reviews and latest prices on Amazon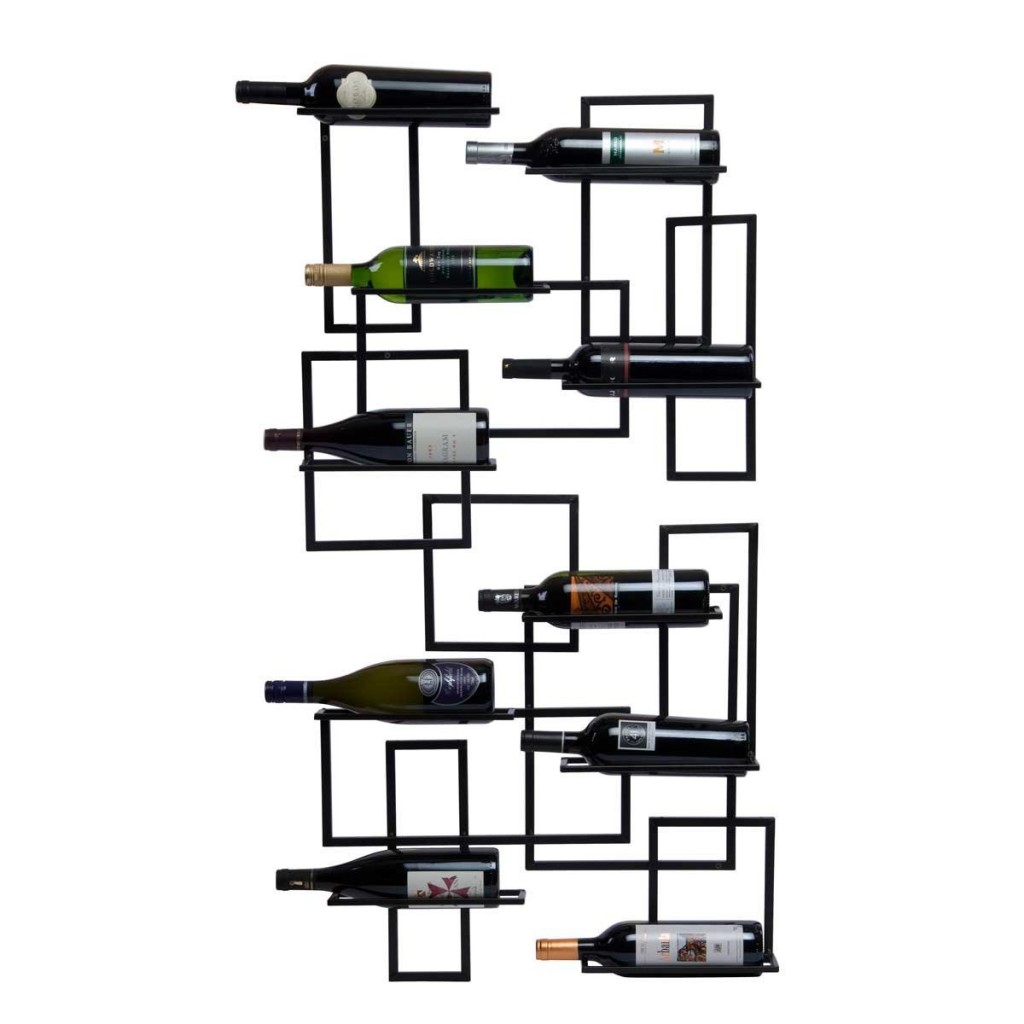 Securely hold your wine bottles while enhancing your home decor with the Oenophilia Mid Century Wall Mount Wine Rack. Made of durable metal with dark finish, this handsome wine rack arrives in two pieces to create a 10-bottle racking system together on the wall. With handsome, timeless design, this wall mount wine rack is sure to create a stunning visual display for your wine. One section measures 20-3/4 by 23-3/4, another measures 24-1/2 by 24 inches.
Check user reviews and latest prices on Amazon