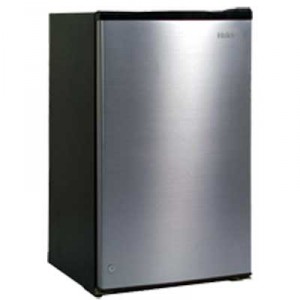 Haier is one of the renowned brands when it comes to refrigerators. It is well known for its innovative products and excellent customer service. We will guide you to choose the 5 Best Haier Refrigerator. Each one has different features to suit various needs. You can choose the best one based on your kitchen requirement.
1. HRF 708FF/SS Refrigerator :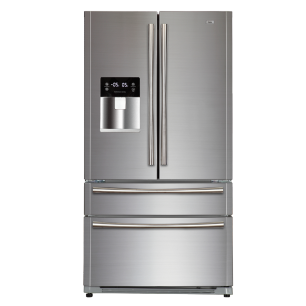 This side by side and french door refrigerator from Haier has many excellent features. It comes equipped with new water dispenser for chilled water and a fashionable 5 inch touch mirror screen. It is also eco friendly and ROHS compliant. It has a revolutionary easy access drawer system and equipped with temperature sensor. It also comes with automatic ice maker. Its multi air cooling provides three dimension cooling.
2. HRB 386 WFG Refrigerator :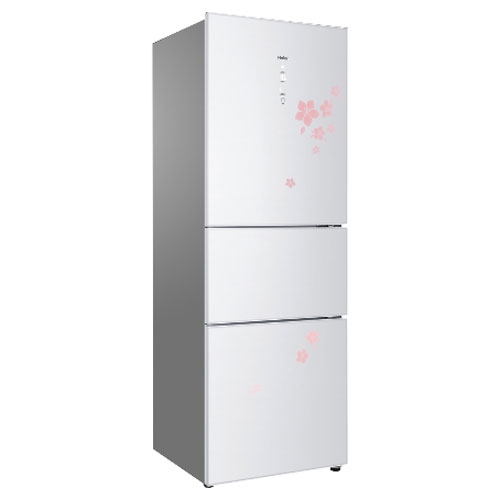 This bottom mounted refrigerator from Haier comes equipped with solar induced freshness technology. It has a convertible middle door and the temperature can be controlled from +5 to -7 degrees. There is a digital control and soft touch LED panel display for temperature control and adjustment. It saves upto 51 percent energy and has low noise operation and provides even cooling.
3. HRF 2683PF BBSDAI Refrigerator :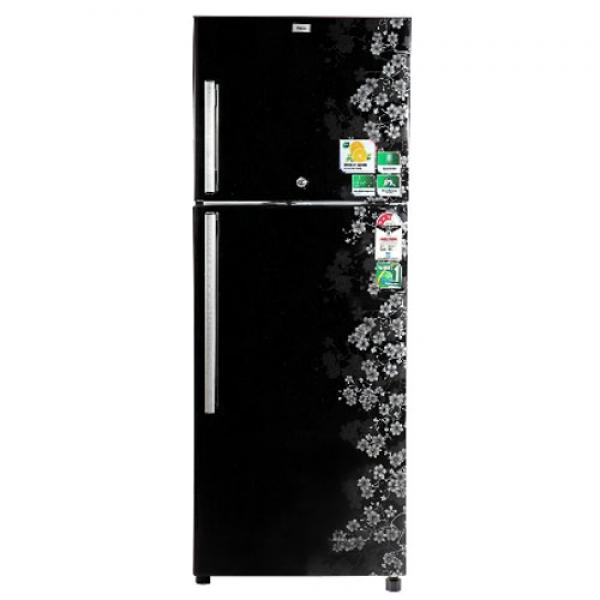 This model from Haier comes with top mount and frost free installation. It is RoHS compliant and has twin shower cooling to provide even and surround cooling. Its electro galvanized body prevents rust upto 4 times longer than ordinary refrigerator. It has toughened glass shelves which can bear extra load. Its VC fresh technology retains the nutritional value and freshness of fruits and vegetables for a long time.
4. HRD 2105 PM BLCMAI Refrigerator :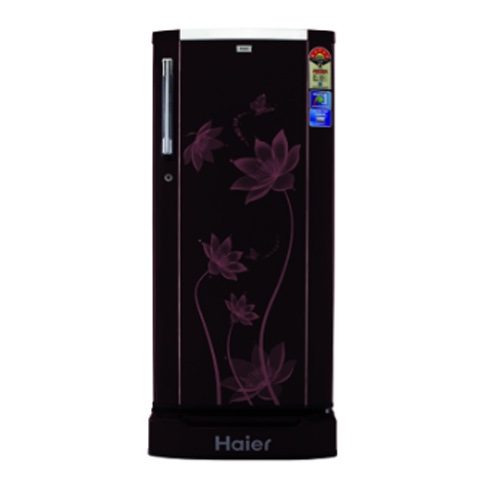 This direct cool refrigerator from Haier comes with diamond edge freezer technology which retains cooling during long power cuts. It has a 5 star Energy Saving rating and comes with inbuilt stabilizer to control voltage fluctuations. Its bright LED light provides good visibility. It has dual fruit and veg box for storing fruits and vegetables separately. It has a sturdy prism handle with chrome plating.
5. HR 126 HP Refrigerator :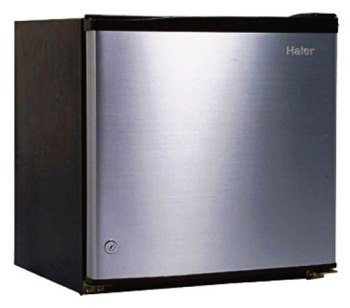 This mini bar refrigerator from Haier comes with a clean back which gives it a premium look and style. It has thicker insulation which provides better cooling retention during long hours of power cuts. It is eco friendly and operates silently consuming low energy. Its anti fungal removable gasket can be removed and cleaned.
These are the 5 Best Haier Refrigerator models. You can choose the best one suited based on your requirement.