No more the hassle of lugging around a full-size vacuum for cleaning car upholstery. With a hand-held car vacuum, you can remove the dirt and grime from your car with less effort. Convenient and easy to hold, hand-held car vacuum is a great choice for anyone who got tired of searching of a decent cleaning tool and wants to keep his car clean.
1. Carrand 94005AS AutoSpa Bagless Auto-Vac Hand-Held Vacuum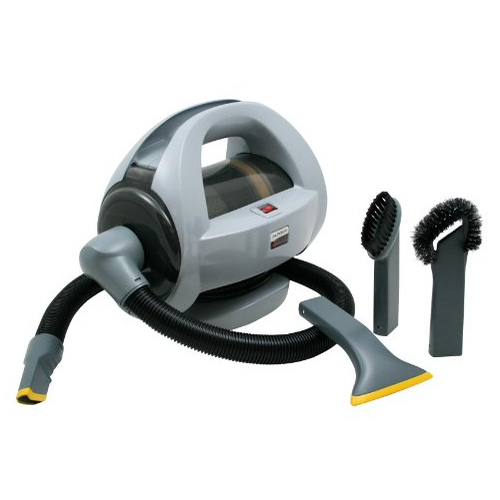 Finally, a perfect size hand-held vacuum that offers excellent power to detail any vehicle. The Carrand AutoSpa Bagless Auto-Vac features120 volt design that offers 550 watts of cleaning power. Thanks to its 360 degree pivoting elbow and 40 inch flexible vacuum hose, it can easily access to all the tight spots in your car. The vacuum comes with three specialty tool heads including a dash brush tool, a crevice tool, and a carpet and upholstery tool, allowing you to get your cleaning task done easier and faster. Reusable collection basket also included.
Check user reviews and latest prices on Amazon
2. Eureka EasyClean Corded Hand-Held Vacuum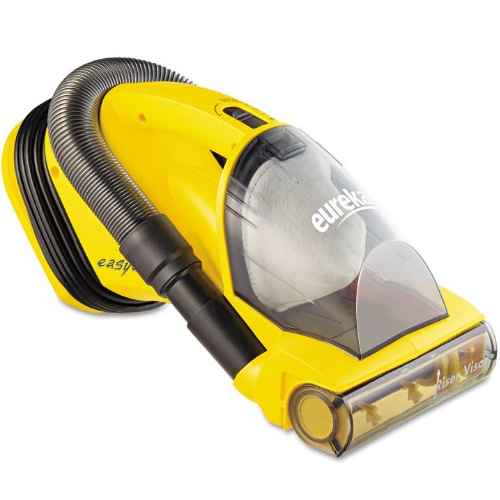 For a nice tool for quick pick-ups or cleaning smaller spaces, look no further. The Eureka EasyClean Corded Hand-Held Vacuum offers strong 5.5 amp suction with stretch hose that cleans cars, upholstery, stairs. The crevice tool on the end of the hose allows this vacuum to reach into all kinds of tight places. A 20-foot long cord provides good reach. Bagless filter and clear dust cup clean easily. Easy to use yet powerful, this little vacuum won't disappoint you.
Check user reviews and latest prices on Amazon
3. Black & Decker PAV1200W 12-Volt Cyclonic-Action Automotive Pivoting-Nose Handheld Vacuum Cleaner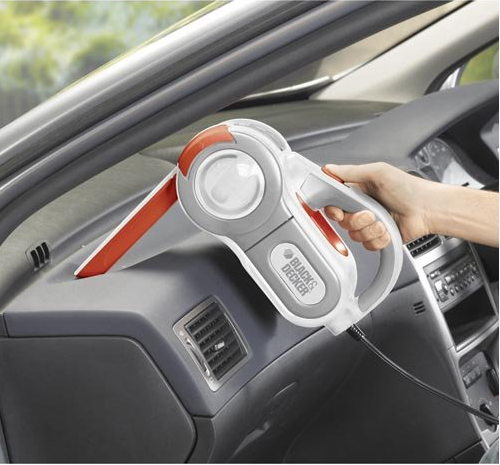 Cleaning your vehicle has never been easier than with the Black & Decker PAV1200W Automotive Pivot Vac. This vacuum can plug into 12V vehicle outlet to provide plenty of power to pick up gravel, dirt, crumbs and more. With a slim pivoting nozzle, the unit can easily access to those hard-to-reach spaces. An extended 16′ power cord allows you to reach anywhere you need to clean inside your vehicle. Best of all, it folds in half with a cord wrap tool for compact storage.
Check user reviews and latest prices on Amazon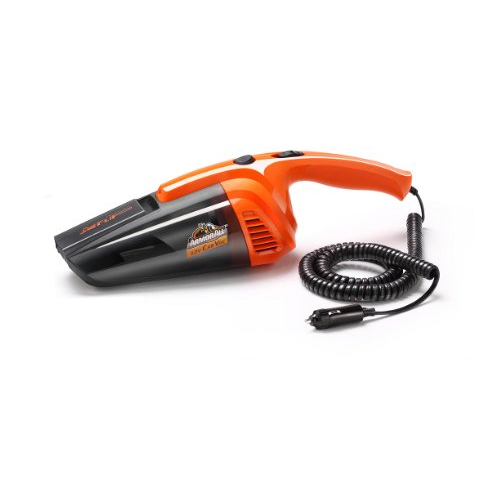 Now you can clean up dry debris and any small spill you may have in your car, truck or RV with the ArmorAll Wet/Dry 12V Vacuum Cleaner. This unit plugs directly into your 12V auxiliary power outlet and comes with folding crevice tool allowing you to clean hard to reach areas in your vehicle. Ergonomic handle and lightweight design allows for easy carrying and use. Also includes a 15-foot cord, brush for dry cleaning, squeegee for wet pick up as well as non-slip bag for storage.
Check user reviews and latest prices on Amazon
5. mAuto 3009M 12V Wet and Dry Handheld Car Vacuum Cleaner
Light and easy to hold, the mAuto 3009M 12V Handheld Car Vacuum Cleaner quickly cleans up spills, wet or dry, in your car. It plugs directly into your cigarette lighter and has a one-step removable dust box that makes disposal a breeze. The 9ft power chord ensures superior maneuverability. Comes with 3 specially designed attachments for hard to reach crevices. A great way to help your car look new.
Check user reviews and latest prices on Amazon