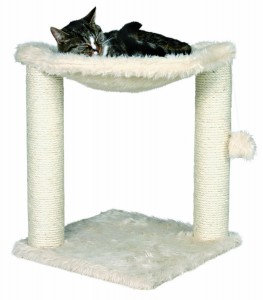 There are five best cat climbers for your picking up. They are equipped with soft fabric surface, durable construction, and space-saving design. These climbers offer an enjoyable climbing experience and funny activity for cats. I'm sure your cat will love it. No matter which one you take back. Welcome to have a look!
1. Cat's Trapeze Double Tiered Suspended Cat Climber/Lounge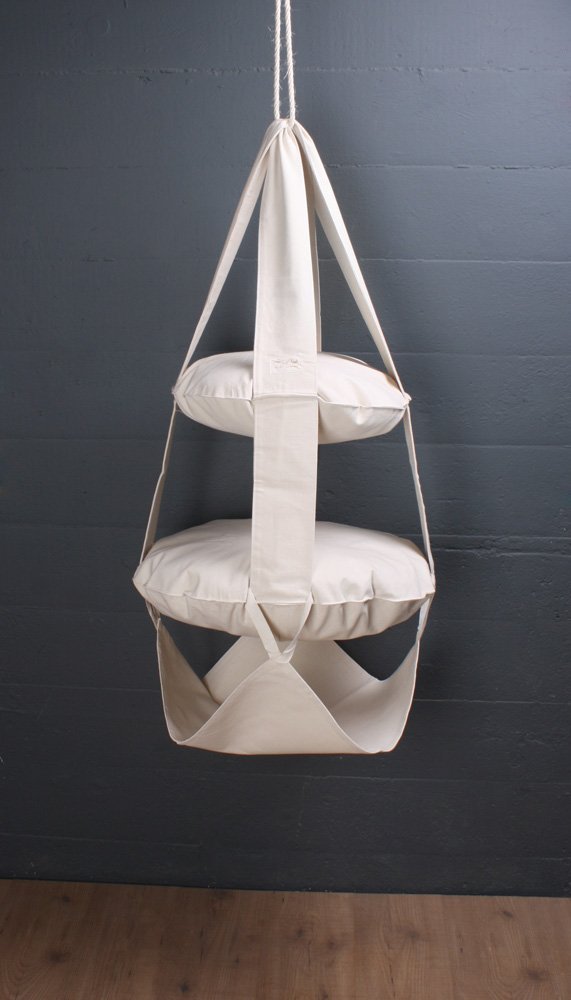 This climber is made of sturdy cotton fabric and is machine washable. You can stuff your trapeze with items such as throw pillows, old clothes or towels, or crumpled newspapers placed inside a pillowcase. More important, Do not use with senior cats or with cats that have agility or mobility issues. Plus, the product dimensions are 24*24*42 inches.
Check user reviews and latest prices on Amazon
2. SmartCat Multi-Level Cat Climber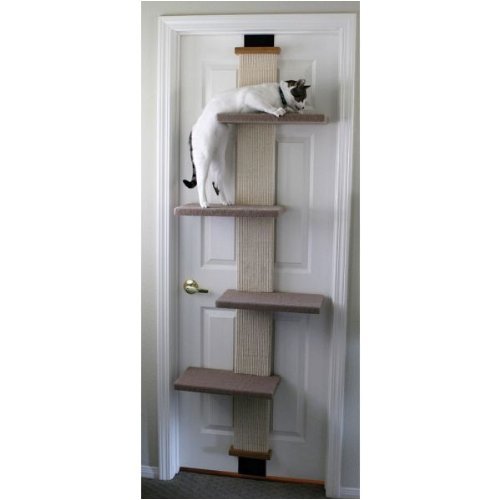 This cat climber is a great unit for scratching, climbing, sleeping, and exercising. The spring-loaded bracket system makes it easy to move from room to room. With this unit, your cat can scratch, play, sleep, and exercise safely. What's more, it is ideal for smaller homes or people who don't want to swap an end table for a traditional cat tree.
Check user reviews and latest prices on Amazon
3. The Sophia Wall Mounted Cat Tree in Black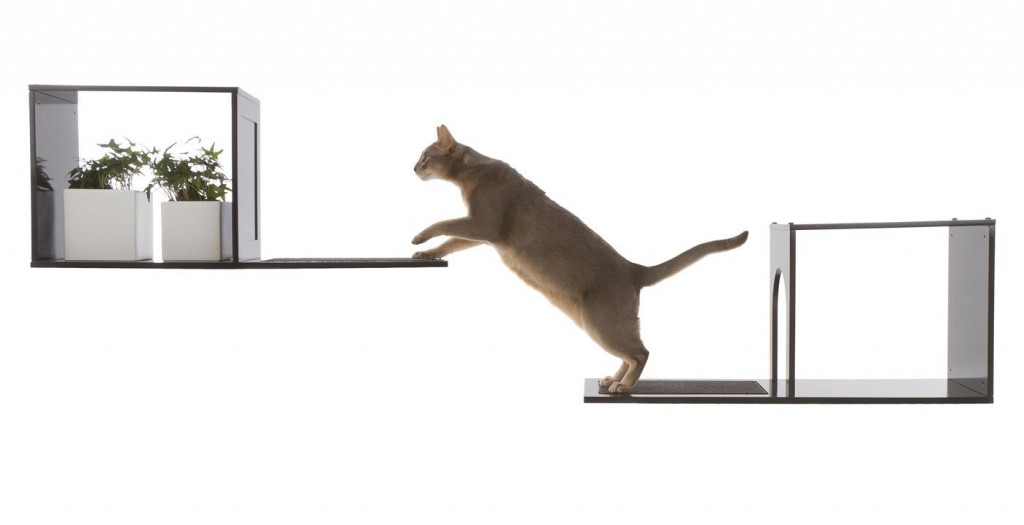 This product comes in a set of two separate shelves which can be mounted on wall in a variety of configurations. This elegant wall-mounted cat tree looks like a book shelf in your house, and satisfies your cat's natural instinct to be up high. In addition, the product dimensions are 32*10*13 inches and the item weights 18.7 pounds.
Check user reviews and latest prices on Amazon
4. Kittywalk Cozy Cat Climber, Taupe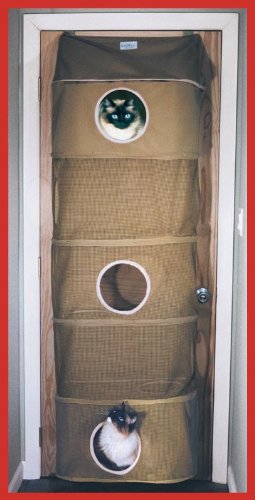 The Kittywalk Cozy Cat Climber is designed for cats and mounts to most closet doors. It is ideal for indoor use where space is limited or small house. This product features top privacy parlor with cozy washable fleecy platform pad, 5 roomy levels to climb and play, and 2 portholes on each level for easy access.
Check user reviews and latest prices on Amazon
5. Trixie Altea Cat Tree (Gray)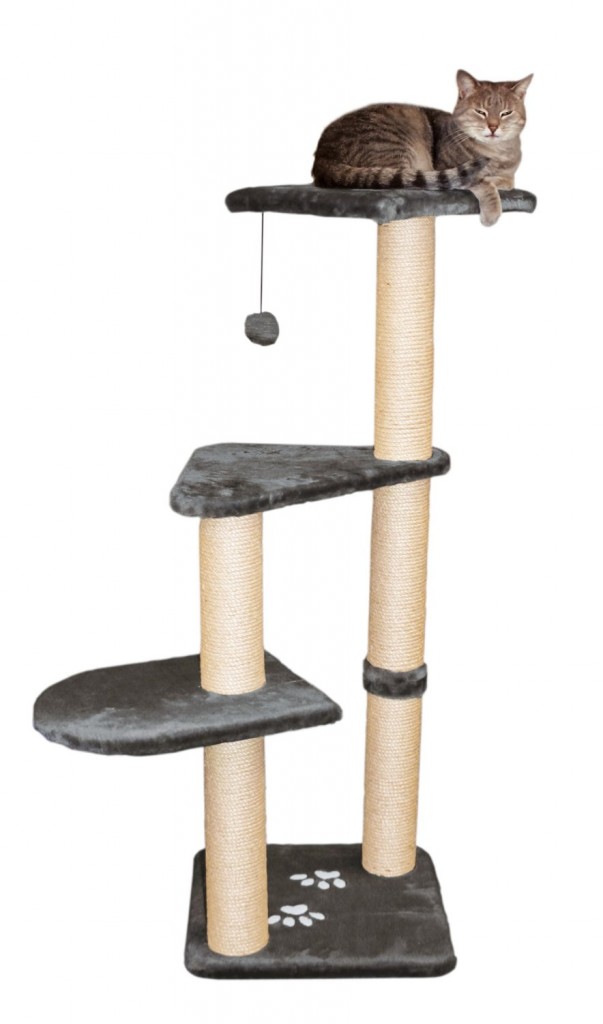 The Trixie Altea Cat Tree will provide endless opportunities for cats to play and explore and scratch or just relax. Felines can sharpen their claws on any one of the five scratching posts instead of on your furniture or carpet, giving them a healthy outlet for their scratching instincts. What's more, the product dimensions are 16*46*16 inches.
Check user reviews and latest prices on Amazon