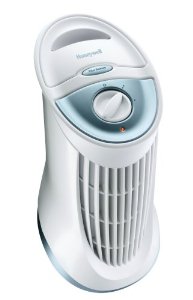 When we know that our safe indoor air quality is doing harm to your health, the air purifier comes. It eliminates harmful particles from the air, ensuring healthier and fresher indoor air to breath. If you are suffering from allergies or asthma, then an air purifier is a must to eliminate allergens like smoke, mold, pollen, bacteria, viruses, and pet dander. But how an air purifier eliminates harmful particles from the air? 
Generally, air purifiers work almost the same. They suck the contaminants around the room by using different filter systems. They mainly come equipped with filters, electrical attraction, or ozone purification. The air purification process eliminates the contaminants either through the ions spread in the room or by using filters to suck of the contaminants.
Most of the air purifiers come with a HEPA air filter which is made from very tiny glass fibers and are guaranteed to trap 99.97% of airborne particles above 0.3 microns. Even more, some air purifiers provide an optional UV light system to quickly kill bacteria and viruses. Utilizing the electromagnetic radiation, ultraviolet light is able to break the molecular bonds in bacteria and other pathogens' DNA. By this system, germs, viruses, bacteria, mold and many other micro-organisms won't be able to reproduce and grow any more. But it can't eliminate smoke, odors, allergens, or chemicals.
There is also another type of air purifier– air ionizer. An air ionizer provides you healthy indoor air quality by sending out a stream of negative ions which will be attracted to the positive airborne dust and allergen particles in the air. It does a good job clearing smoke and odors but do not work against dust, pollen or allergens. However, you should know that Ionic purifiers will emit ozone which can be hazardous to your health.
Different air purifiers have their own focus. You can choose an air purifier that can meet your needs.
Click here to see what others are saying…