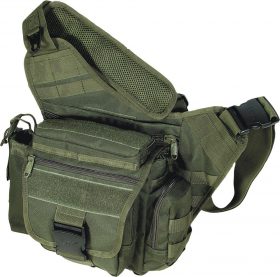 The gun storage & safes are a must for those who have gun or something important to keep. It can keep the gun safe from fire, water and the theft. Here we have selected five best gun storage &safes stands from the top 50 list for your picking up.
1. UTG Multi-functional Tactical Messenger Bag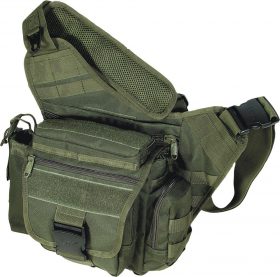 This UTG Multi-functional Tactical Messenger Bag provides a roomy main drawstring-closed compartment. And the compartment can offer generous and secure storage space for your gear. Plus , it comes with a front pocket for quick access, an interior pocket for convenient, separated storage, and a concealed back pocket with zipper closure to protect your most essential small firearms or accessories. At the same time, it can also have a fully adjustable, padded and ergonomic shoulder strap for comfortable carrying.
2. SentrySafe CB12 Large Cash Box, Black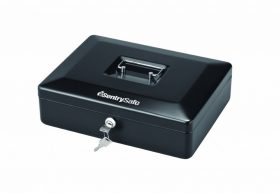 The SentrySafe CB12 Large Cash Box comes with a convenient fold-away handle, removable tray, rounded corners, durable enamel finish and Privacy key lock. It can protect your valuables, providing your peace of mind. At the same time, the SentrySafe uses rigorous testing standards to ensure your items are protected from fire, water, and theft.
3. GunVault NV200 NanoVault with Key Lock, Fits Full Size 1911 Style Pistols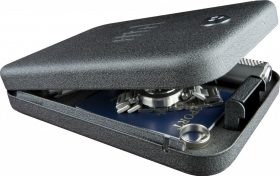 The GunVault NV200 provides these affordable handgun storage safes with an extra measure of safety and security. And it is available in two sizes with two lock options that they are perfect for home, travel or concealed-weapon permit holders. It is easy to operate key lock system. Plus, it offers 1/2″ thick memory fitting foam to Interior top and bottom lined. And it Meets TSA airline firearm guidelines.
4. Gunvault MV500-STD Microvault Pistol Gun Safe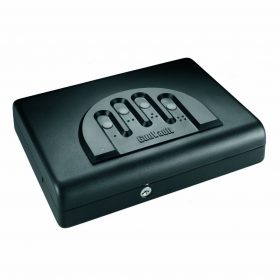 The gunvault Pistol gun safe provides soft foam on the inside to protect the pistol. The outside of the Gunvault is made of heavy-gauge steel. And it comes with high-strength lock mechanism that performs reliably time after time. Precise fittings are virtually impossible to pry open with hand tools. Plus, after you repeated invalid keypad entries, you can use a built in computer blocks access.
5. Gunvault SpeedVault SV500 gun safe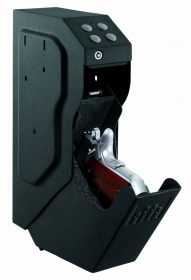 The Gunvault gun safe is constructed with 18-gauge steel. And it provides protective foam-lined interior, quick access digital keypad on the top of surface. It is consist of multiple mounting options, hardware, backup override key. Plus, the Gunvault safe offers fast activation drop down drawer which is good for quick access.