We are here introducing five best 500 to 999 watts power inverters for your picking up. All of them have durable construction, portable and compact design and USB ports for any USB applications. If you want to a 500-999 watts power inverter, you really shouldn't miss the following five best.
1.ENERGIZER 500W Power Inverter 12V DC cigarette lighter or battery clips to 120 Volt AC with 2 USB ports 2.1A shared compatible with iPad iPhone & more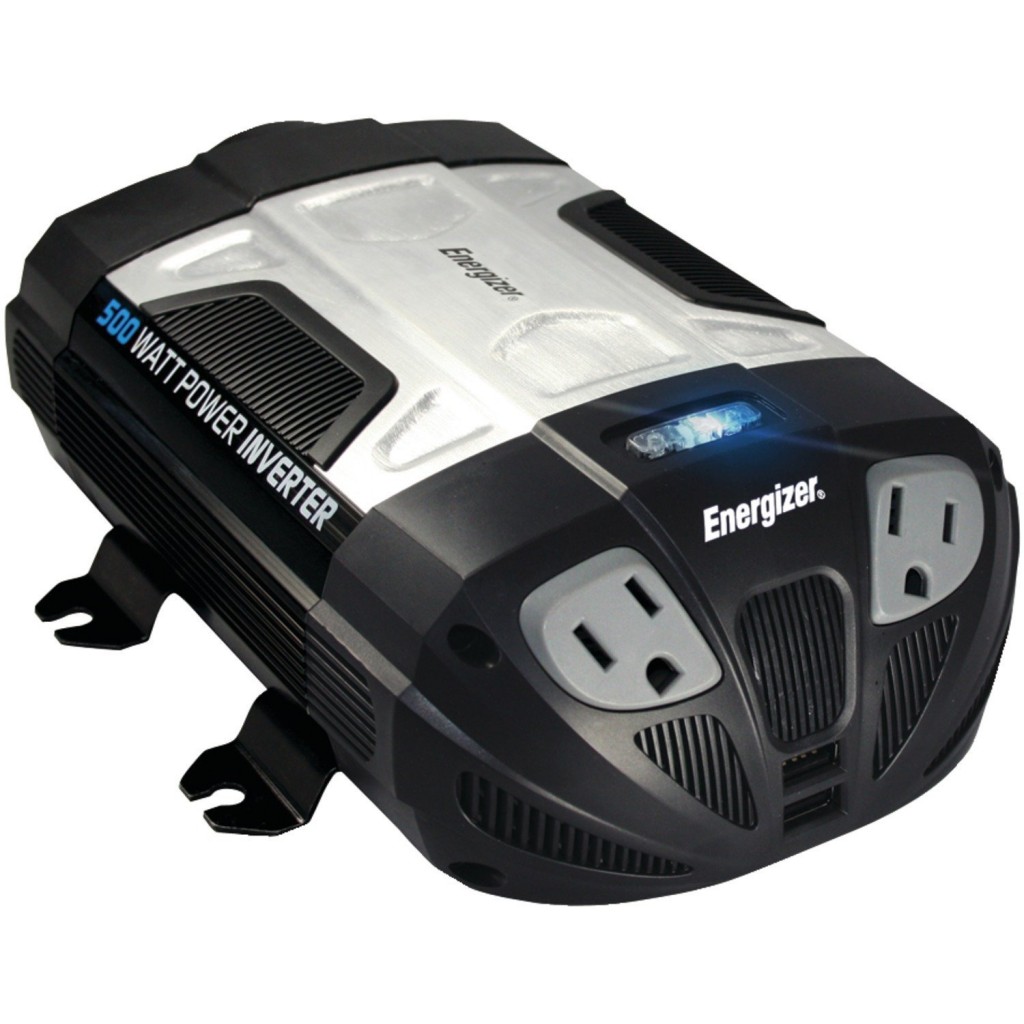 The inverter features 2 x standard North American AC outlets and 2 x USB charging ports 2.1A (shared). Ipad charging and Tablet charging are compatible from USB ports. And you can run your AC electrical devices with this inverter which plugs into your cigarette lighter or connects directly to a car battery to power laptops, cell phone chargers, small electronic devices and more. Also, the product dimensions are 9.1 x 5.4 x 2.6 inches and the item weights 2 pounds.
Check user reviews and latest prices on Amazon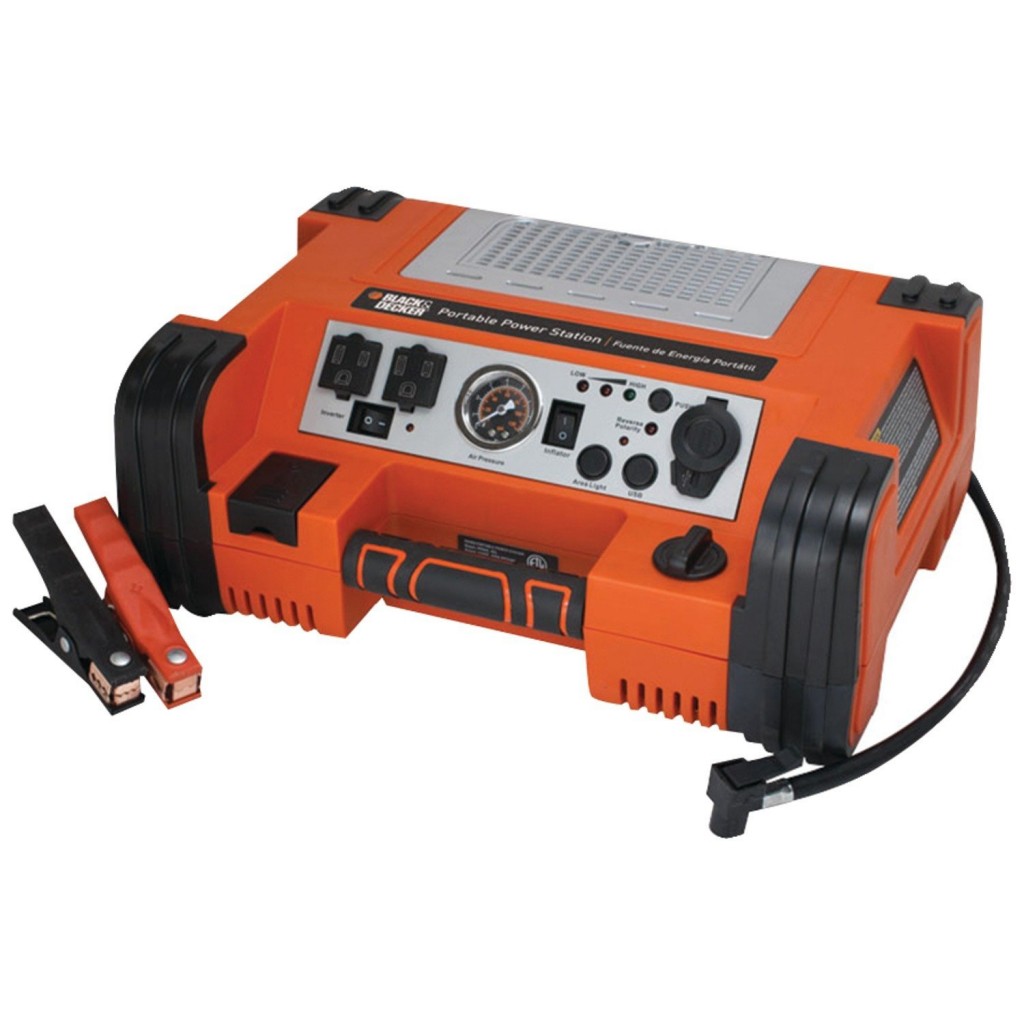 The battery is from the Black & Decker Professional Power Station and it combines a portable household power supply with a jump starter and 120 PSI compressor. The unit comes with two electrical household outlets, 12 volts outlet and a USB port provides power for a small TV to watch the pre-game show and electric grill to cook breakfast while camping. In addition, it has a high-powered LED light that will shine up to 15 hours.
Check user reviews and latest prices on Amazon
3.Cobra CPI 880 800 Watt 12 Volt DC to 120 Volt AC Power Inverter with 5 Volt USB output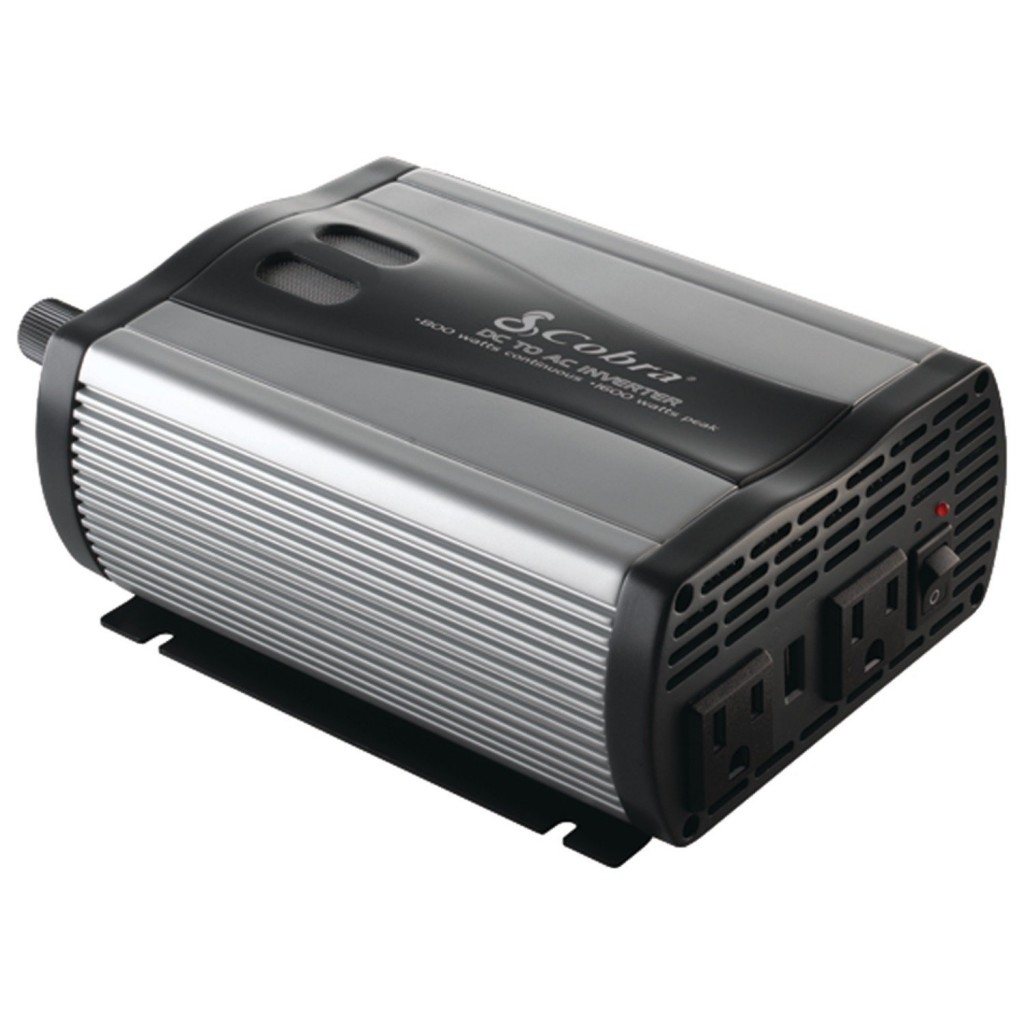 The unit features 800 Watts continuous power – 1600 Watts peak power, and 2 Grounded AC outlets for powering up to two household appliances. And its USB port can charge iPod, Blackberry, mobilephones, and many other USB devices. Other features include thermal shutdown, reverse polarity protection, over-voltage shutdown, low voltage shutdown and low voltage alarm. Plus, the product dimensions are 9 x 5.5 x 3 inches and the item weights 3.3 pounds.
Check user reviews and latest prices on Amazon
4.Pyle PSWNV720 24V DC to 12V DC Power Step Down 720 Watt Converter with PMW Technology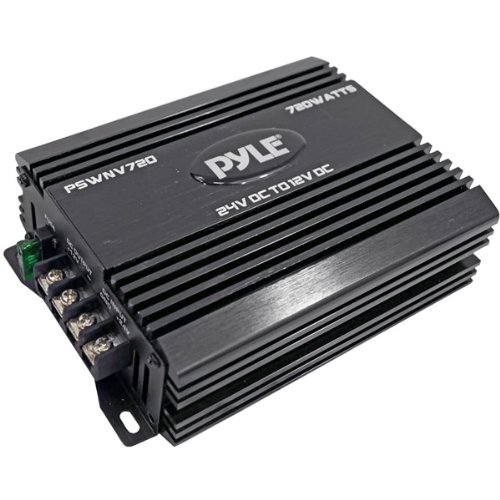 This power step down converter lets you use 12 V appliances in vehicles that normally supply 24 V of power. With it you can charge your car stereo, CB radio, fog lights, etc. in your truck, RV, or bus! Additionally, this unit is able to output360 watts continuous, and up to 720 watts peak. What's more, it's equipped with short circuit, overload, high voltage, and low voltage protectio for safety.
Check user reviews and latest prices on Amazon
5.Power Bright APS600-12 Pure Sine Power Inverter 600 Watt continuous / 1000 watt Peak 12 Volt DC To 120 Volt AC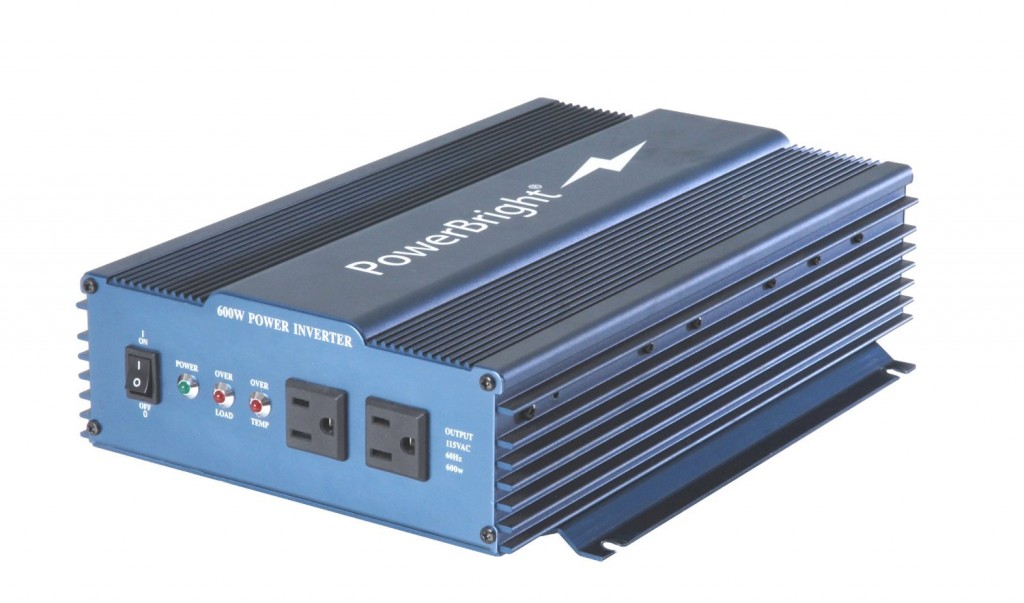 The inverter can offer premium power that is identical to or even better than power supplied by your electric company, and plug directly to a 12-Volt DC battery to power laptops, monitors, gaming consoles and other electronics and small appliances. What' more, anodized aluminum case provides durability. Plus, the product dimensions are 9.3 x 13.2 x 3.3 inches.
Check user reviews and latest prices on Amazon