Fans are invariably the best way to cool a room if you live in a place that does not get too warm during summer, and does not need air conditioning. Some people prefer having fans in addition to air conditioning simply because a good fan will further circulate the cool air in the room and make it reach all corners of the room. One can easily buy a fan from a store, but it is important to buy one that has a good repute if they are looking for a fan that will give years of service.
Kichler is a name known to manufacture some of the best fans in the market. Here are 5 best Kichler fans that money can buy
1. Kichler Lighting 300018BSS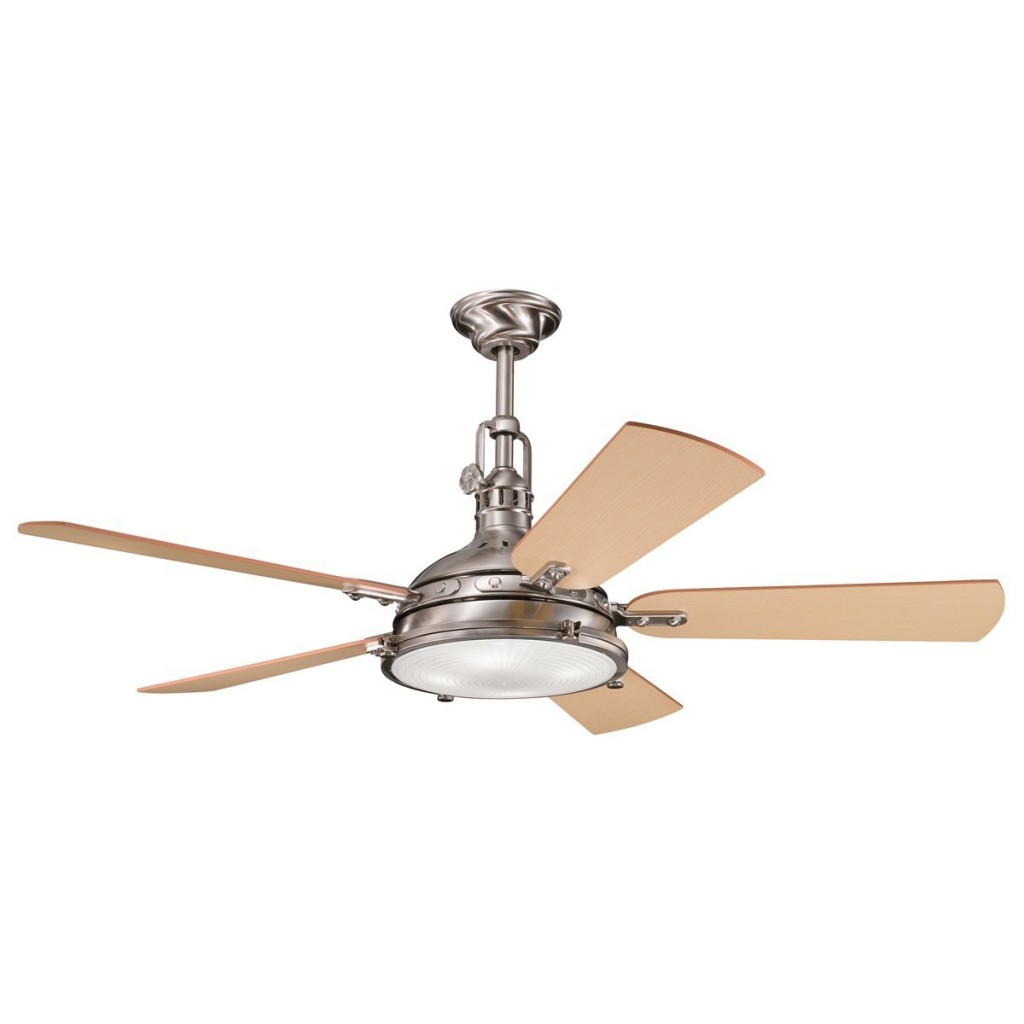 This is a three speed fan that also comes with a handy remote that allows you to change the direction from reverse to forward. It has 5 blades that go from medium oak to light oak color in reverse that adds to it a rustic charm. It also has a beautiful integrated down light that has fresnel lens. This fan is UL listed and is perfect for those who live in dry locales.
Check user reviews and latest prices on Amazon
2. Kichler Lighting 300118AP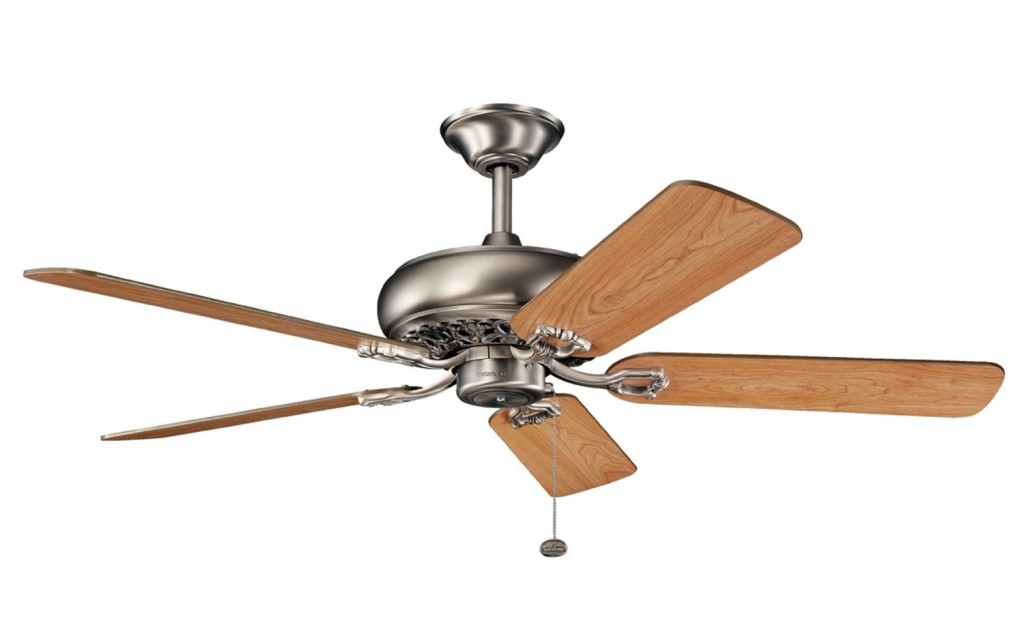 This fan will leave you mesmerized with its great looks as well as efficient cooling. It has a beautiful light kit that is compatible for Downlights but needs to be bought separately. The 52 inches blade has a 14 deg blade pitch and the downrod measures 41 inches. This fan easily circulates air to all corners of the room.
Check user reviews and latest prices on Amazon
3. Kichler Lighting 300427AP


You just cannot go wrong with this model, meant to be the most efficient models Kichler has ever made. This fan has an antique pewter finish and the blades have a beautiful light and dark cherry finish. This unpretentious 54 inch fan may look simple but on second look boasts of a beautiful finish that you will simply love. It has an air flow of 5767 Cu ft per minute, making it the best in its class. It also has a cool touch remote and is energy efficient.
Check user reviews and latest prices on Amazon
4. Kichler Lighting 300126PN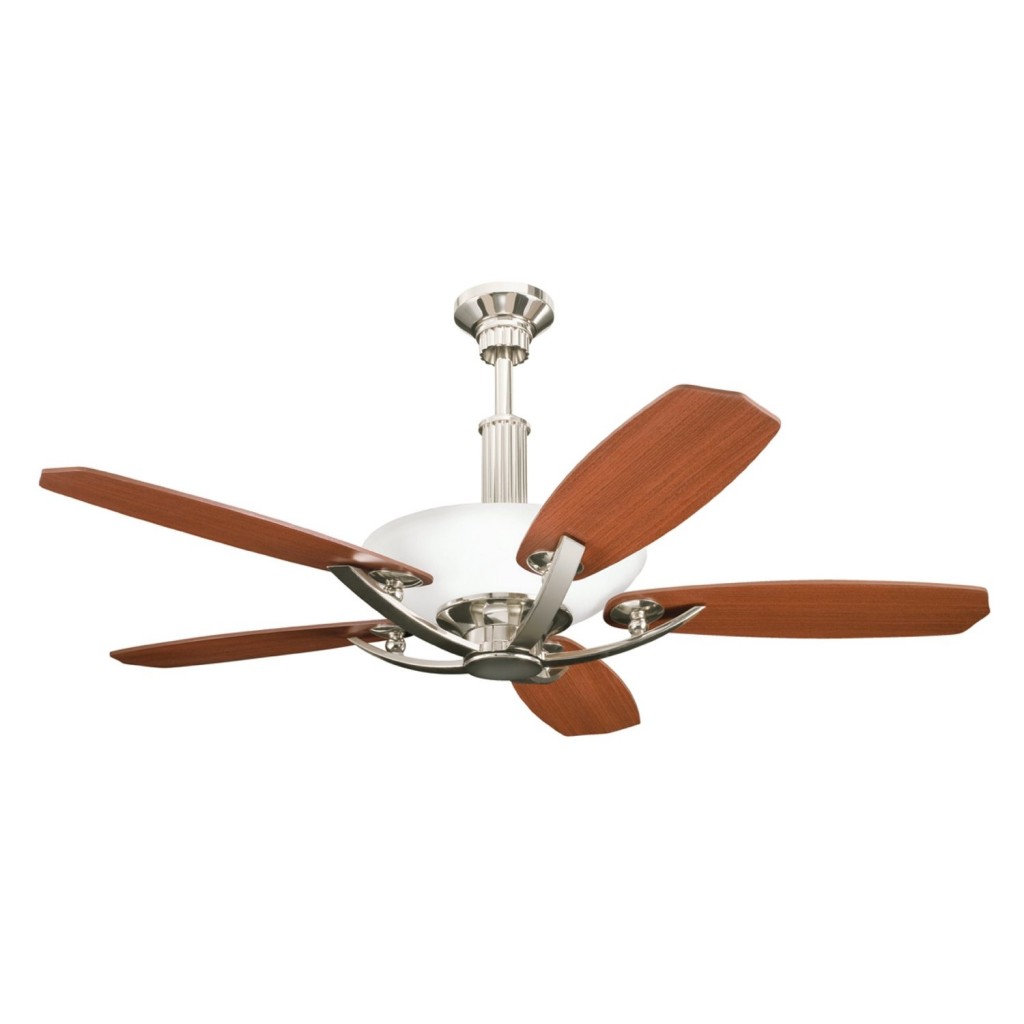 This 56 inch blade sweep fan comes with a 12 inch downrod and a light kit that also goes great with the 380108PN. The fan is sold with extra 78 inches of lead wire. This fan has a beautiful polished nickel finish that goes well with most ambience.
Check user reviews and latest prices on Amazon
5. Kichler Lighting 339017BSS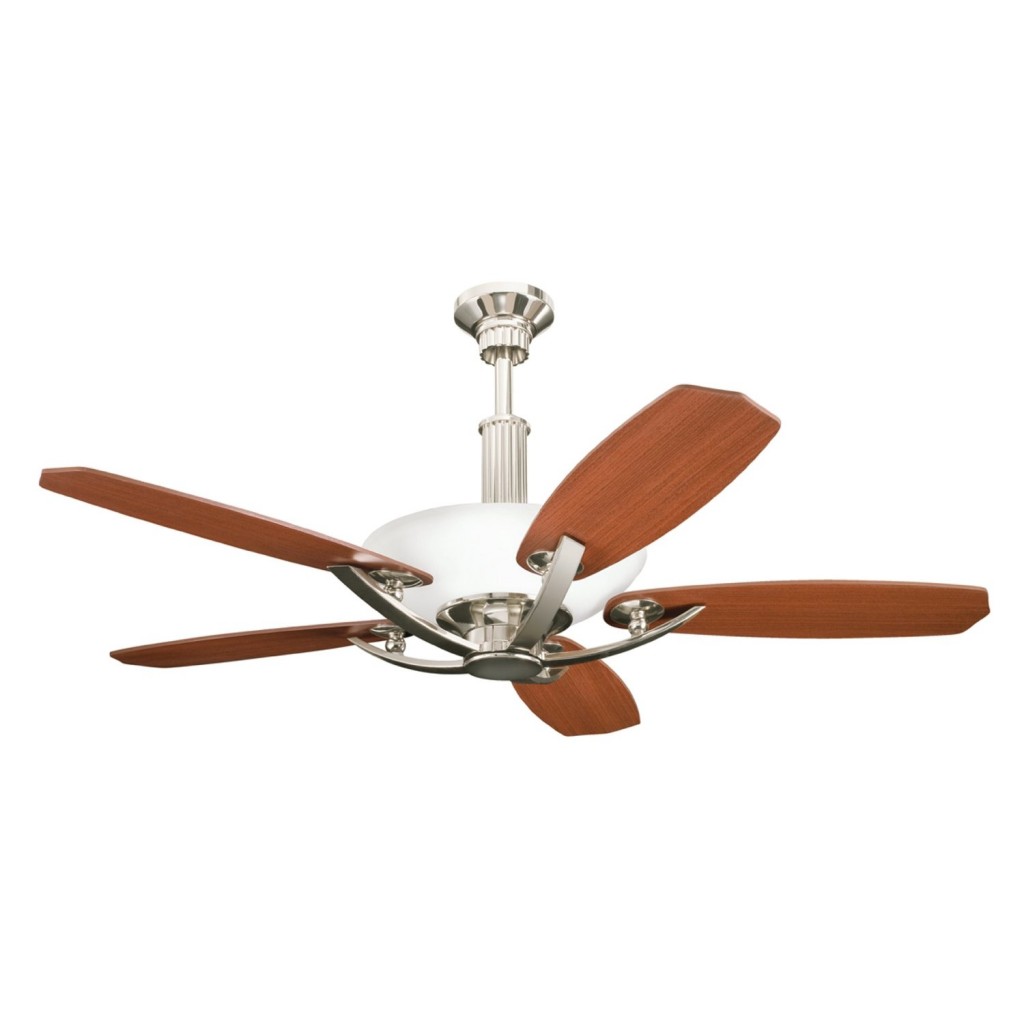 Available in many finishes like brushed stainless steel, white, tannery bronze etc this model easily makes its way into the list of 5 best Kichler ceiling fans on the market. One can choose from the different finishes based on their house's décor. It runs on 12o volts and has a flush mount switch. Its assembled height is 52 inches both in length and width and is capable of airflow of up to 86 cu ft per minute.
Check user reviews and latest prices on Amazon