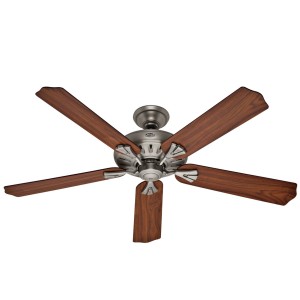 A homeowner needs to take preventive measures when he plans to install the ceiling fan in his room. There are different models of ceiling fans which circulate the air to cool the indoor ambience. If the room is very small with low roof, the risk to install a ceiling fan is always prominent. So measure the height of the room before installing the ceiling fan. The average distance from the ground floor to the ceiling fan must be 7-9 ft.
Ceiling fans have blades of different diameters. So you need to check what type of a ceiling fan is suitable to your room. On the other hand, in case the ceiling is sloppy, you will have to use a number of durable brackets to fix the fixture of the ceiling fan. Learn accurately how to install a ceiling fan.
• Before the installation of the ceiling fan, cut off the power for your safety. It is dangerous for a mechanic to fix the ceiling fan without blocking the power.
• The down-rod must be in the proper length to fix the fan in its right position.
• Wires with different colors like black, green and white are chosen by fan installers. The short circuit can take place if there is fissure in the wire. The color matching to use wires is very important.
• The fan base should be tightened using small screws. A mechanic should recheck the whole device properly to avoid technical errors.
If you install the new ceiling fan replacing the old one, remove all damaged wires and sockets from the ceiling. However, your first and foremost job is to cut off the power supply to avoid accidents. With a tester device, you need to check whether wire is live to electrocute your body. All wires must be disconnected during installation.
With a measurement tape, locate the specific spot for setting a portable junction box. A metal joist needs to be attached to the wall mountable junction box. A mechanic must have a gripe-safe and small saw to cut a hole for placing the junction box. J hooks hold the main down-rode of the fan. A small rubber made grommet is preferred by mechanics when they install the ceiling fan from the joists/j-hooks. This grommet checks the harsh vibration of rotating fan blades. The blade plates should be conjoined with the iron brackets. Small metal screws are used for the fixation of the fan blades. For concealing tangled mass of wires, a cylinder type cup is placed just in the middle of the motor of the ceiling fan. You need to oil the motor and switch housing for flexibility. Finally, check the speed of the ceiling fan. Inspect properly to detect minor faults in the ceiling fan.
Click here to see what others are saying…