The hair is your image, from the hair, people can judge what you are. How can we change our image? The answer is from the beginning of the hair. If you are looking for an affordable , powerful hairdryer that dries your hair quickly and leaves it in a more manageable way for easier styling. Here we have selected five best hair dryer stands form the top 50 list for your picking up. This entry was posted in All Beauty, Hair Care, TOOLS & ACCESSORIES, and tagged by "Five Best Hair Dryer—-Leaving Your Hair Silky, Smooth, Healthy", soft ,ionic technology, shiny, grip comfortably on March 25, 2014 by longer.
1. Revlon Rvdr5029 1875 Watt Smoothstay Ceramic Ionic Dryer, Purple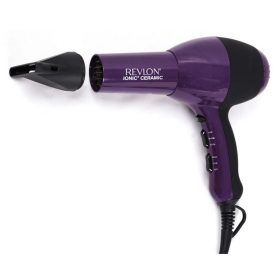 This Revlon Rvdr5029 Dryer comes with Ceramic & Ionic Technologies, 3 Heat / 2 Speed Settings, Cold Shot Button to set the style. It features ceramic technology for even heat distribution to prevent damaging hot spots. Plus, it can also reduce the size of water droplets to dry hair faster with ionic technology. What is more, the Revlon Dryer provides smooth results, extreme shine and fast drying.
2. Conair 1875 Watt Tourmaline Ceramic Hair Dryer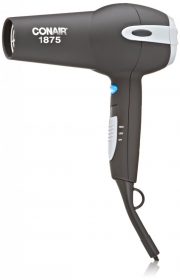 The Conair 1875 Watt Tourmaline Ceramic Hair Dryer has Soft Touch Tourmaline Ceramic ionic styling system that offers shiny, healthy-looking hair. At the same time, it can provide styling versatility and comfort. Plus, it features 3 heat and 2 speed settings ensure maximum styling control. And it has a soft surface to grip comfortably.
3. Laila Ali LADR5604 Ionic Soft Bonnet Dryer, Purple and Black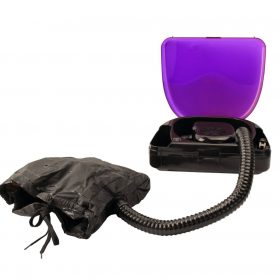 This Ionic Soft Bonnet Dryer uses ion infused airflow to dry hair quickly. And it is best to dry roller sets and braids as well as process chemical and condition treatments. Plus, it can help keep moisture to prevent breakage for shinier, healthier-looking hair styles with ionic technology. you can have the flexibility to dry and style your hair exactly the way you want with 3 heat and speed setting. And you can create loose curls and waves quickly with the purple and black adjustable soft bonnet.
4. Babylis Pro BABTT5585 Tourmaline Titanium 3000 Dryer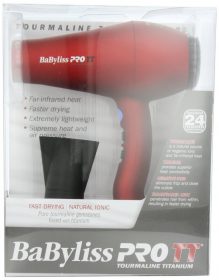 The Tourmaline Titanium Dryer is ultra light, outfits 6 heat/speed settings, an instant cool shot button. And it is easy and comfortable to handle for its ergonomically designed. What is more, it provides far-infrared heat that dries hair from the inside out at faster speeds, leaving it silky and smooth in half the time. At the same time, we come to limited 24– month warranty.
5. Infiniti Pro by Conair 3-in-1 Hair Styler

The Conair 3-in-1 Hairdryer is great for anyone who has thick hair that takes forever to dry. And it features top ionic technology and attachment that make you get the hottest looks. Plus , it is very powerful and has a very forceful air flow with 1875 watt power. It is lightweight and easy to hold. The swivel cord is a great feature, the cord does not get tangle up while switching hands or sides.