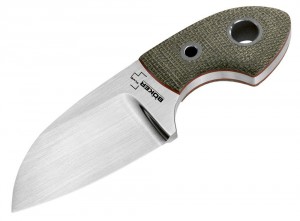 Neck knives all are equipped with small size but delicacy. There are five best neck knives which we selected from the top50 list carefully. Additionally, these five best neck knives have durable construction, hard material and fashion design. Don't hesitate to spend a second in the following introduction and make a good decision.
1. Ka-Bar BK11 Becker Necker Neck Knife


The Ka-Bar Neck knife is made of 1095 Cro-Van steel, easy-to-sharpen carbon steel that keeps its edge well. The Necker also includes a black plastic, injection-molded, glass-filled nylon sheath that's designed to work with the TDI metal belt clip. As a result, it's easy to mount the knife to a belt, boot, or tactical vest. Marked with the new Ka-Bar Becker stamp, the Necker is a true high-quality performer.
Check user reviews and latest prices on Amazon
2. Columbia River Knife And Tool's Folts Minimalist Bowie 2387 Razor Edge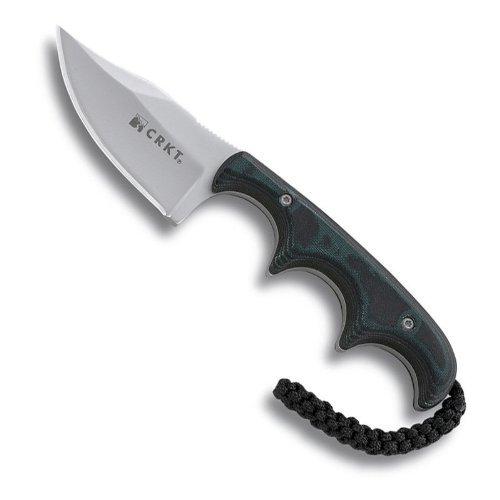 This tool features a classic hunting knife blade shape with its deep-bellied clip-point Bowie style 2.125-inch blade. The Minimalist Bowie makes a great wilderness carry, and can be used for camp chores, cooking, and even skinning and dressing in a pinch. It is also an excellent survival knife. In addition, the product dimensions are 9*6.5*3 inches.
Check user reviews and latest prices on Amazon
3. MTECH USA MT-674 Fixed Stainless Steel Blade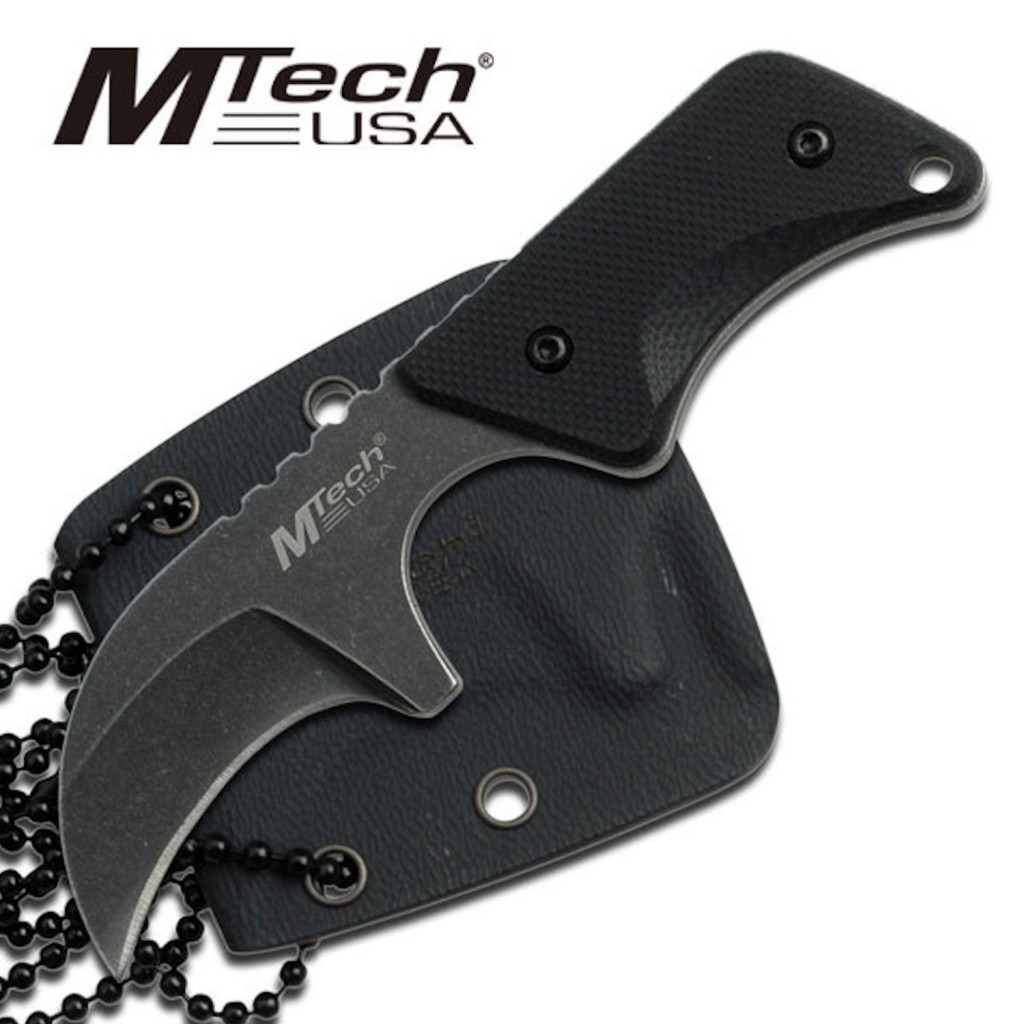 It's perfect to wear under your clothing and never feels like it's a burden. It features a G10 handle with a 1.5″ inch black stainless steel blade. If you find yourself in situation where you want to completely conceal the fact that you have a knife, instead of carrying a pocket folding knife, you can carry a neck knife that no one will ever know you have.
Check user reviews and latest prices on Amazon
4. BudK High Tech Survivor 3 Piece Neck Knife Set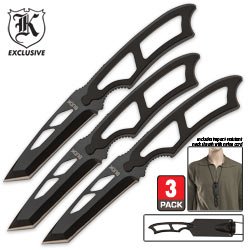 This set of three neck knives features full tang construction of black anodized AUS-6 stainless steel. It has razor sharp 3-1/8 inch blades and ABS handles nylon neck cords for lightweight transport. Additionally, the impact resistant sheaths hold the knife firmly in place. What's more, the product weights 2 pounds.
Check user reviews and latest prices on Amazon
5. Boker Plus Gnome Knife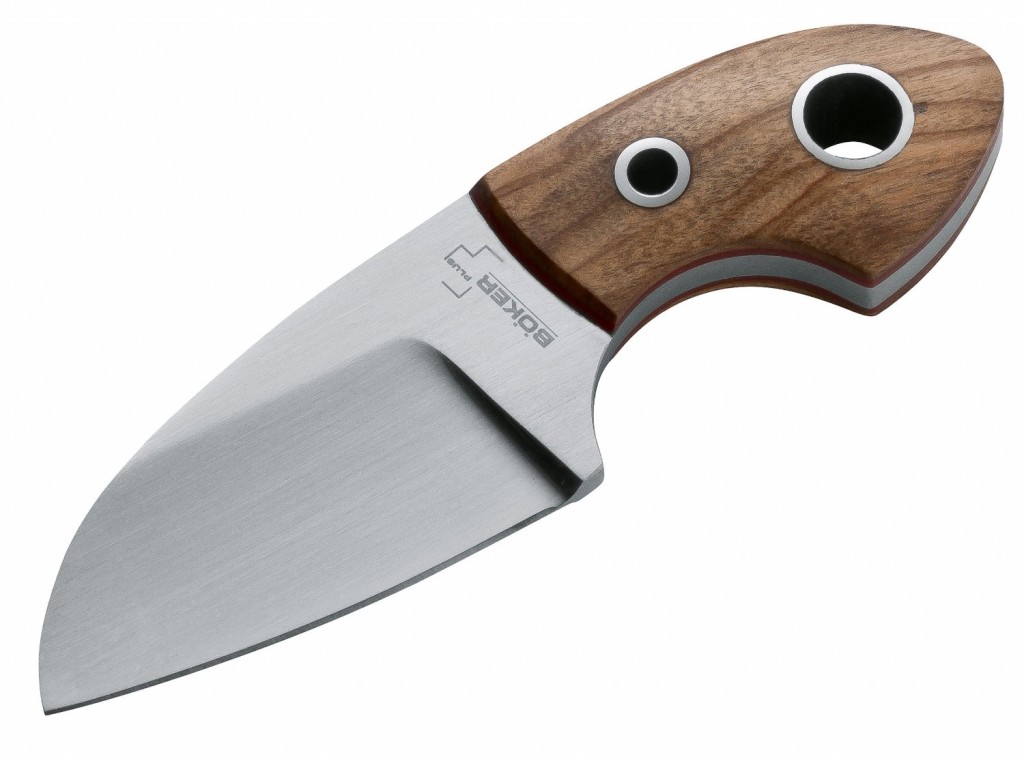 The new knife is a Boker Plus exclusive that will captivate you with its ultra compact design and carry comfort. The contoured green canvas Micarta scales provide a secure and comfortable grip, even with a knife of this compact size, and present an attractive contrast with the bright red fiber layers. Blade steel is 12C27.
Check user reviews and latest prices on Amazon