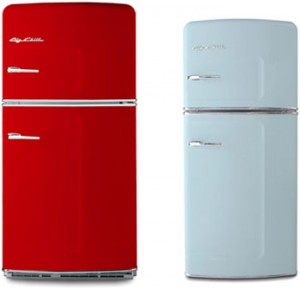 The retro look is catching on in fashion and society very fast. Classic looks are becoming popular in fashion and style. Even automobiles with the retro look are becoming very popular. Home appliances can't be far behind in this trend. A lot of home appliance manufacturers are styling their products to look like they did back in the 50s. 
They only look classic on the outside. On the inside they are modern. They have all the modern designs and innovations in technology on the inside. Take a look at the 5 best retro refrigerator that we've picked for you.
1.Big Chill Regular Size
One company that manufactures retro refrigerators is Big Chill. They are state of the art on the inside. They have all the features of modern refrigerators. They have automatic moisture control to avoid freezer burn. They have door options that can swing both to the right and to the left. They are frost free too. They are also built with separate freezer and refrigerator doors.
2. Northstar Model 1959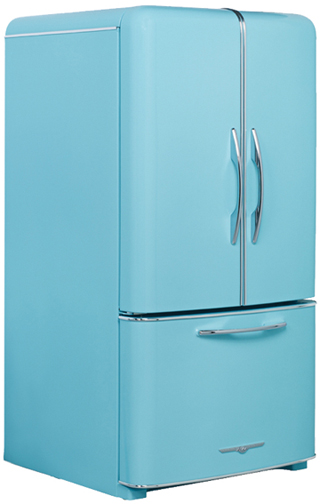 If you want the classic looks of a retro refrigerator and the modern conveniences of a modern refrigerator, this is the refrigerator you should look at. It has two French doors with classic metal handles. It has all the modern conveniences such as adjustable glass shelves. Even the shelves in the door are adjustable. The glide out pantry drawer is a big convenience. Additional gadgets such as a separate ice maker and a water filter and dispenser makes it a very attractive and functional refrigerator.
3. CocaCola Mini Refrigerator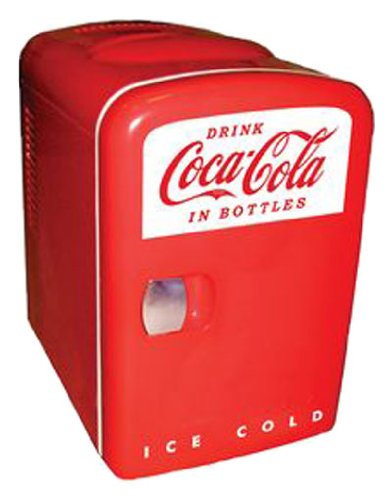 This is one cool looking portable refrigerator that can be used anywhere. It is perfect for your bar, your dorm room or even your office. It is very retro looking and can keep food fresh for hours. It can even keep your cans cold. This refrigerator runs on both AC and DC current. This means you can plug it into your car.
Check user reviews and latest prices on Amazon
4. SMEG Refrigerator Freezer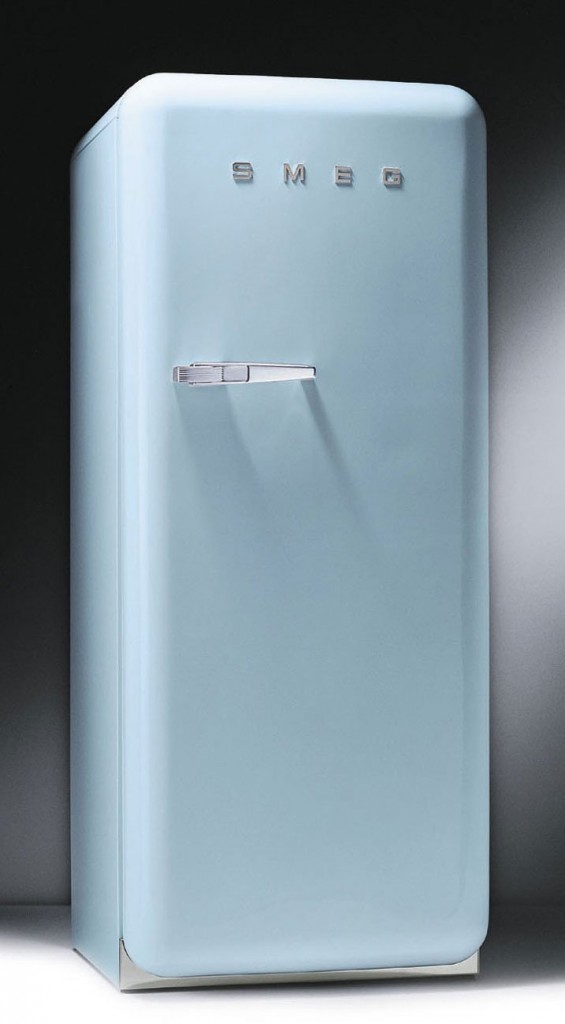 For those looking for Italian style this is one retro refrigerator that you should really look at. These refrigerators are made in Italy. They have the 50's Italian retro look. That is on the outside. Inside they have all the modern technologies that go into making a modern refrigerator. They come fully assembled. They are also available in right hinged and left hinged versions. They have adjustable shelves made of glass. These shelves are spill proof. They have an inner freezer door.
Check user reviews and latest prices on Amazon
5. Northstar Model 1945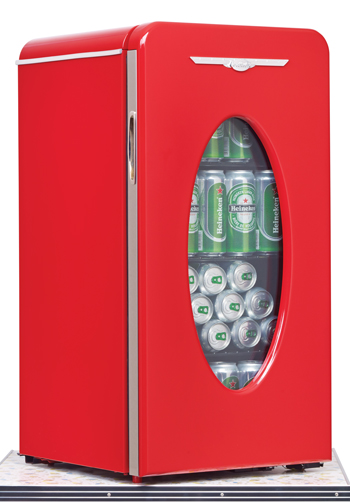 If you don't want to spend too much money and want to indulge in nostalgia, this is the best option. It has a capacity of 120 cans and is perfect for your home bar. It has interior lighting. The wire shelves are adjustable. This allows you to store food on one shelf and beverages on another.
Retro looks are really in today, but fashions change. This doesn't mean you should settle for old technology. This list of 5 best retro refrigeratorhas been picked to give you refrigerators with cutting edge technology.