For anyone who loves camping, hiking, fishing and more, collapsible camping lantern is a perfect device to keep in their backpack or gear box. It is lightweight, portable and can be collapsed to a compact size, allowing you to take it to anywhere you go. A must have for those outdoor enthusiasts. Also perfect for emergency uses.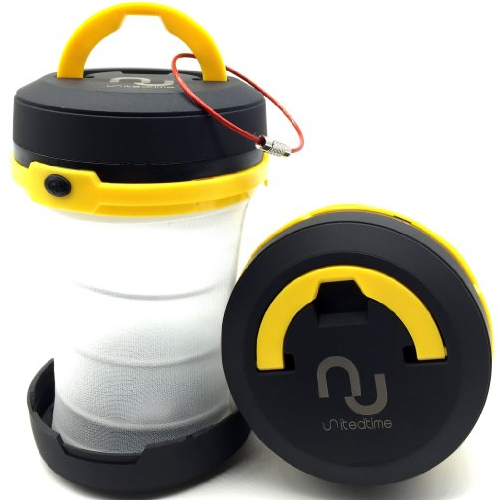 Your search for the lightest and most portable collapsible Led lantern ends here. At only 4 ounces, 2 inches tall when collapsed and 3.5 inches diameter, the TaoTronics Collapsible Led Lantern can be put into your pocket, purse or backpack. There are two levels of lighting. Simply press the power button to choose between low and high level lighting per your need. For emergencies, just press the button three times to enter flash signal mode. The lantern features durable ABS material with rubber oil sprayed on the surface so it is water resistant and can be used in rugged conditions.
Check user reviews and latest prices on Amazon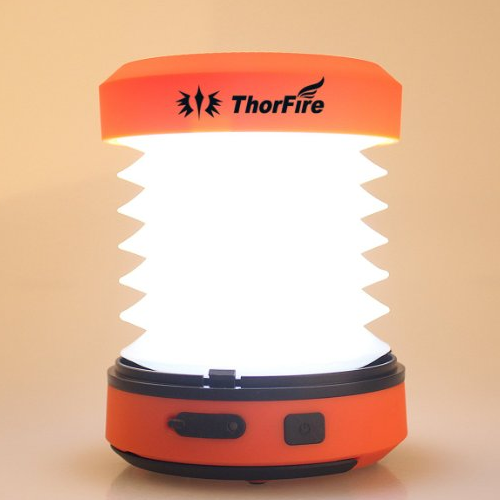 If you are an outdoor enthusiast, you will love the ThorFire LED Camping Lantern. With lightweight and collapsible design, this camping lantern is very easy to carry. You can expand it to use it as a LED lantern or fold it as a flashlight. It can output 2 brightness levels(High and Low) by pressing the power button. Can be charged via Micro USB power adapter, power banks or even hand cranking. Perfect for traveling, camping, hiking, picnic and more.
Check user reviews and latest prices on Amazon
3. Ivation Hand crank LED Camping Lantern Collapsible & Rainproof, USB Flashlight torch Mini Lamp with hanging handle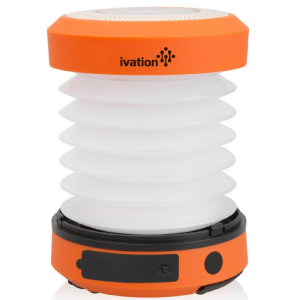 Portable, lightweight and functional, Ivation Hand crank LED Camping Lantern is perfect for camping, hiking or for an emergency situation. It can be expended to use as a lantern or folded to use as a flashlight. There are 2 lighting modes as a LED flashlight, and 2 lighting modes as a LED lantern. Soft rubber button and finishing makes it rainproof. You will also love its ability to emergency recharge with just cranking.
Check user reviews and latest prices on Amazon
4. Xtreme Bright Hiking & Camping Lantern, Fully Collapsible with LED Light – 100% Lifetime Guarantee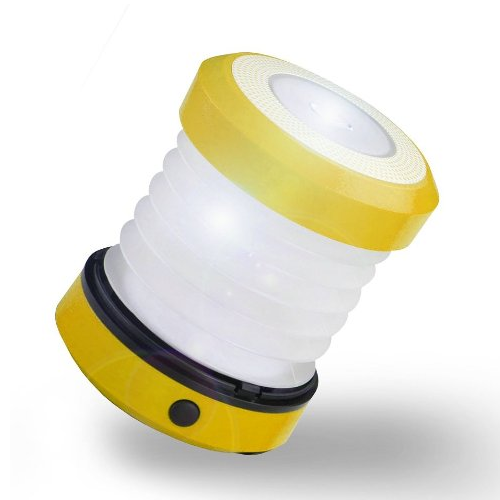 Enhance your outdoor experience with the Xtreme Bright Hiking & Camping Lantern. This camping lantern collapses down to 2-inch tall and weighs only 3 ounces, making it the perfect outdoor light. It doubles as a powerful, handy flashlight when collapsed. Water resistant, durable and reliable. Fits easily into your backpack, boat, RV or fishing gear box. Runs on 3, AA batteries for longer lasting life.
Check user reviews and latest prices on Amazon
5. Suaoki Led Camping Lantern Lights Rechargeable Battery (Powered By Solar Panel and USB Charging)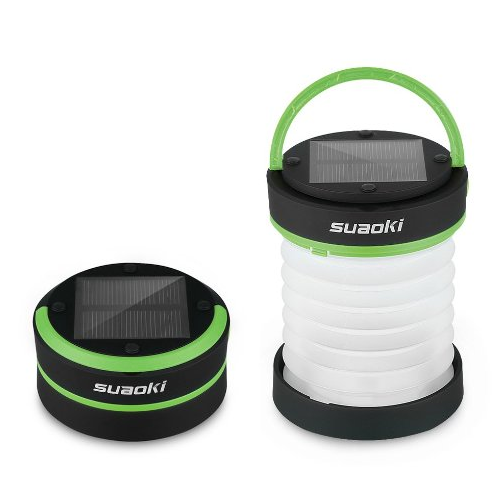 For a perfect camping lantern, look no further. The Suaoki Led Camping Lantern can be charged directly from the sun and via the micro USB port. There are three lighting modes: high, low or SOS blinking for any outdoor recreation or emergency. With its convenient design and light modes, you can also use it as a high powered flashlight when it is compressed. Perfect for outdoor activities such as camping, traveling or fishing.
Check user reviews and latest prices on Amazon