Travel shoe bag is the perfect travel accessories for anyone looking to protect their shoes and organize their luggage. Shoe bag keeps the shoes separate from the rest of the clothes, helpful especially when the shoes are muddy or blacking. It also makes scuffed shoe a thing of the past when you travel. Must have for travel.
1. Shoe Bag – Stretchable Shoe Sleeves by goBags – Set of 2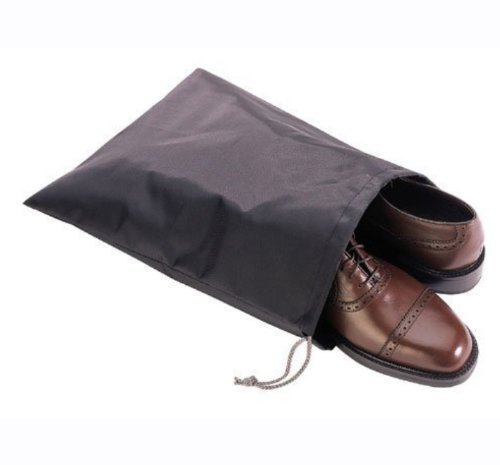 Need shoe bags to protect your shoes and organize your luggage? You won't be disappointed with goBags. Stretchable Shoe Sleeves by goBags feature a wide open mouth and cinch tight closure with quick release button slider. With the stretch fabric, these bags can pack different shaped shoe such as platforms, golf shoes or hiking boots in one bag when you travel. These are light weight to secure your items in place, yet flexible enough for accommodation.
Check user reviews and latest prices on Amazon
2. Lewis N. Clark Travel Shoe Covers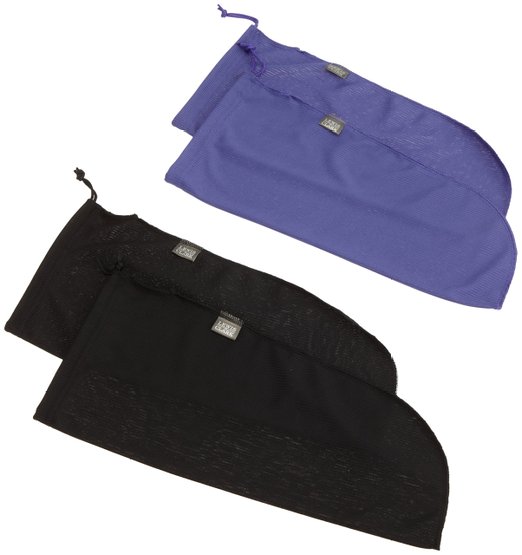 Pack your shoes with covers to prevent other items from getting dusty with the Lewis N. Clark Travel Shoe Covers. Each cover is large enough to fit two ladies' size shoes or one men's size shoe. The fabric is durable and works well for the purpose of holding shoes and also for keeping shoes away from clothes during travel. Soft, well made and easy to wash, these shoe cover won't let you down.
Check user reviews and latest prices on Amazon
3. eBags Shoe Bag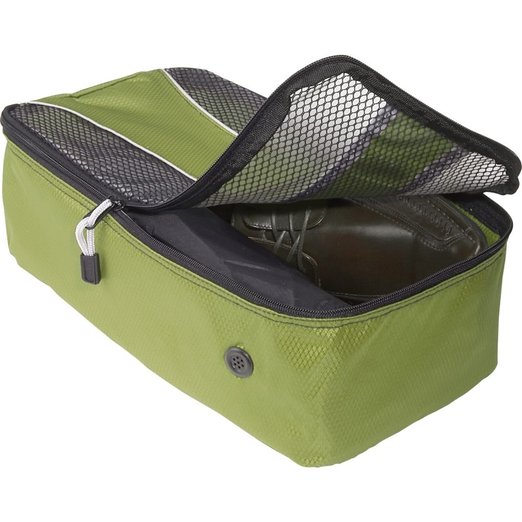 If you are looking for a better solution to keep your shoes and clean clothes separate when packing, then you will be pleased with the eBags Shoe Bag. Perfect for all types of shoes, this shoe bag features YKK zippers with corded double zipper pulls making openingclosing simple and fast. The PVC-laminated mesh top keeps dirt debris contained. It also features dual vented grommets for needed air-flow.
Check user reviews and latest prices on Amazon
4. Eagle Creek Pack It Shoe Sac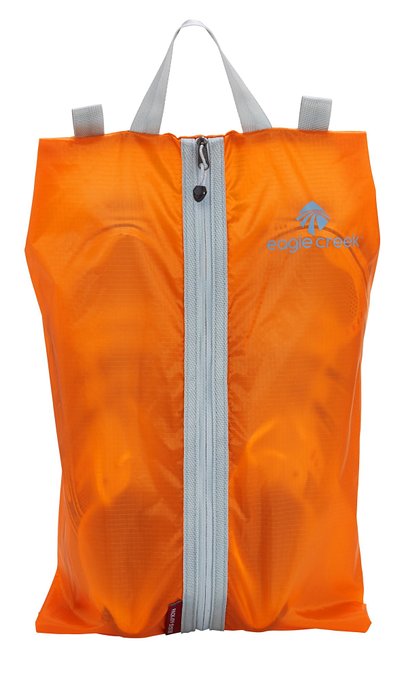 No more dirty clothing with the Eagle Creek Pack It Shoe Sac. The Pack-it Shoe Sac from Eagle Creek is designed to protect your clothes from your dirty shoes. The shoe sac features LinkSeal Mesh to provide dirt resistance and visibility. It also features a quick-grab handle for easy carrying. It can fit 2 pairs of smaller shoes like loafers, sandals, or sneakers. A mush have for anyone who loves traveling.
Check user reviews and latest prices on Amazon
5. Miamica Shoe Bag You Can Never Have Too Many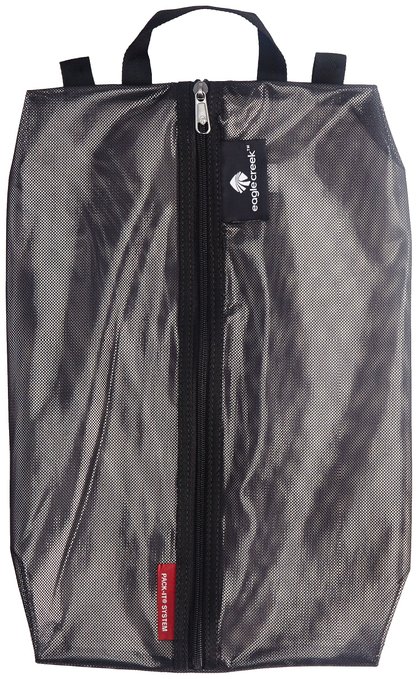 Pack your shoes in a fashionable way with the Miamica Shoe Bag. This shoe bag is great to store everything from sneakers to heels. It comes with a divider inside to prevent scuffs and scratches. The bag also provides a great way to protect your shoes, while keeping the rest of your luggage dirt-free. Great for use in the gym or whenever you travel. Sturdy, easy to use and easy to clean, this shoe bag will be your shoes best friend when you are on the go.
Check user reviews and latest prices on Amazon