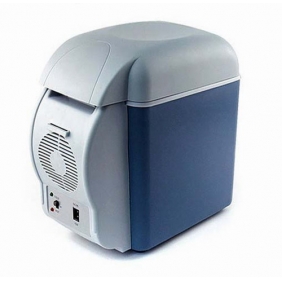 A car refrigerator can be put in a car, truck or van, providing the cool beverage in the hot summer days for you. If you are always on the go or prefer outside activities, then a car refrigerator is your perfect choice. It features a relatively compact size and lightweight, allowing you to drink cool beverages whenever and wherever you want. Disadvantages of a car refrigerator are that it has a small capacity and environmental temperature may affect the refrigeration temperature.
1. Koolatron Compact Kooler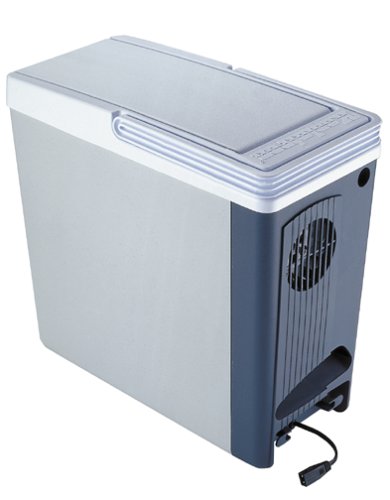 This Koolatron Compact Kooler is designed to o fit in the narrow spaces behind the seats of many cars, trucks, or vans. Its cooling system plugs into your vehicle's 12-volt cigarette lighter. It is able to keep contents 40 degrees F cooler than the outside temperature. It features a swinging, foldaway handle to portage easily. Besides, it weighs only 9 pounds and has a capacity of storing 23 12-ounce soft drinks. A convenient cord wrap and a unique storage spot are also included.
Buy on Amazon.com
2. Black & Decker TC212B Travel Cooler & Warmer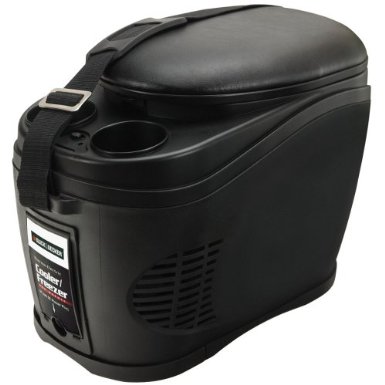 With 12 can/2.3 gallon capacities, this Black & Decker TC212B Travel Cooler & Warmer features Thermo-Electric System which is able to cool down to 40°F below ambient temperature and heats up to approximately 120°F. It plugs directly into vehicle's or boat's 12 volt DC outlet or any other 12 volt power supply. And the low voltage auto cut-off is designed to prevent coolers from draining the vehicle battery.
3. Whynter 45-qt. Portable Fridge / Freezer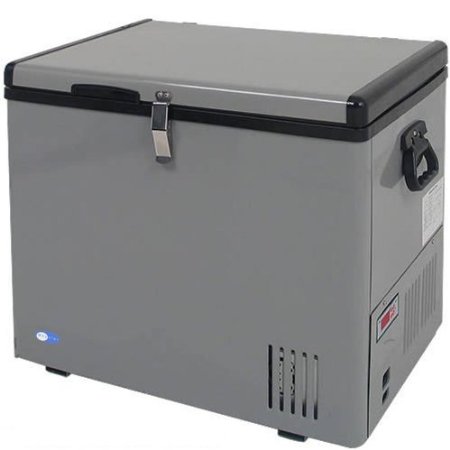 Featuring innovative design and excellent quality, this Whynter 45-qt. Portable Fridge / Freezer is perfect for RVs, boats, campsites, fishing trips. You can carry it anywhere you want since it is compact and light enough only if there are a standard household 110 Volt outlet or a 12 Volt power source. Even more, it is able to cool between -8°F to 50°F to meet all your freezing requirements.
Buy on Amazon.com
4. Boelter Brands NFL Portable Party Fridge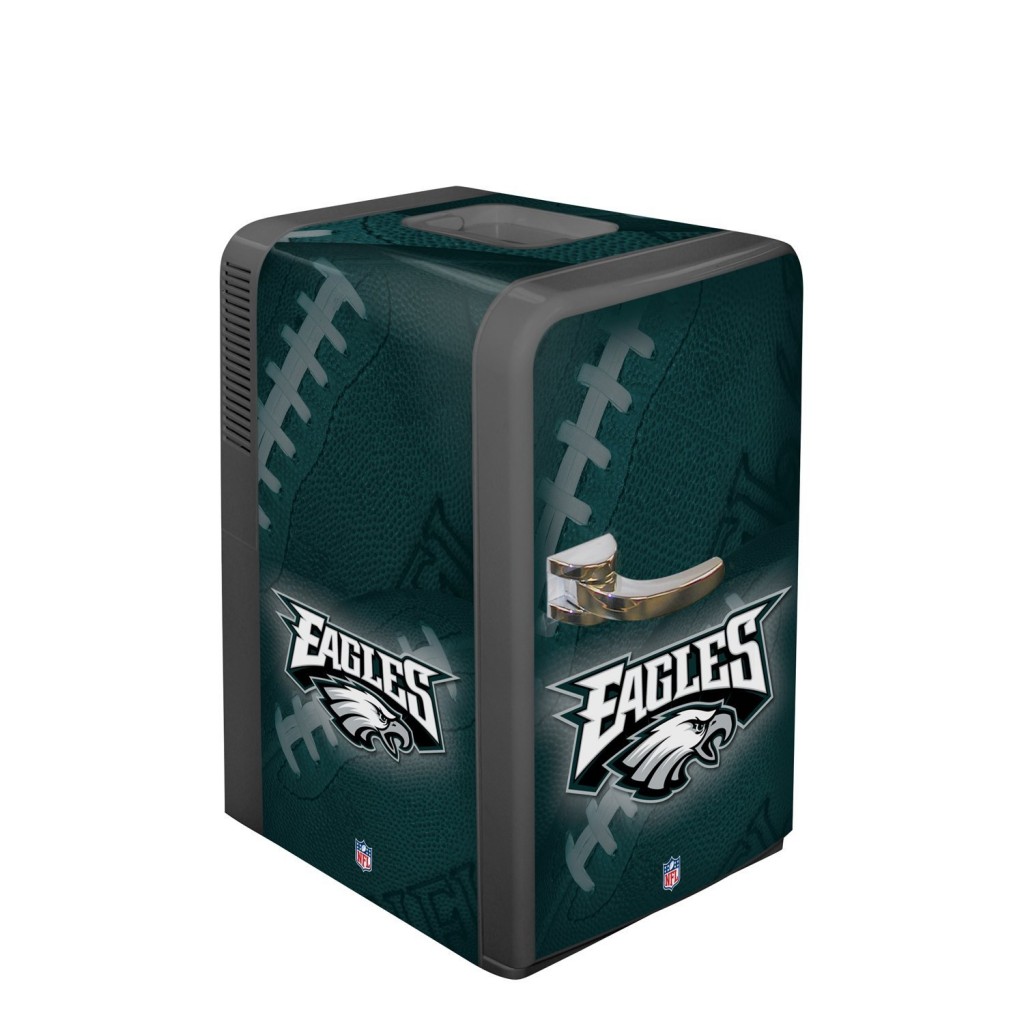 Enjoy either cold or hot beverages on the road with this Boelter Brands NFL Portable Party Fridge. This unit can be powered through your vehicle's 12-volt DC outlet and you even can take the EL2577 to a picnic or sporting event since it features an attached shoulder strap. It can cool items range from 35 to 40 degrees F below room temperature and heats up to 140 Degrees.
Buy on Amazon.com
5. 4 Liter AC/DC Portable Mini Fridge Cooler Warmer (White)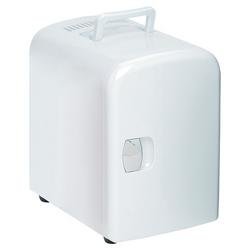 Ideal for those people who like to go camping or any other open-air activities, this 4 Liter AC/DC Portable Mini Fridge Cooler Warmer cools your drinks to 32 degrees below ambient temperature. It operates on DC 12V (cigarette lighter in car, boat), or AC-110V or 220V. What's more, it operates with no messy condensation, noisy motors and liquid refrigerants.
Buy on Amazon.com