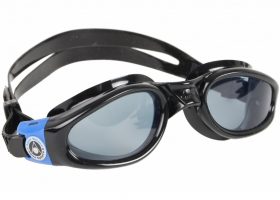 Whether you do a triathlon, swimming in the open water, or training, the goggle plays a key role in the process. The goggle can protect your eyes from damage. at the same time, it can help you swim better. Here we have selected five best goggles from the top 50 list for your picking up.
1. Aqua Sphere KAYENNE GOGGLE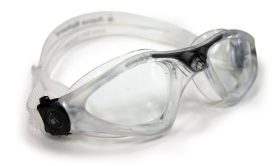 The Aqua Sphere Kayenne goggles have a slim frame that keeps the goggles close to the face for superior performance. And the Kayenne is designed to provide the greatest visibility indoors or in low light with clear lenses. Plus, it features an oversized, ultra-durable Plexisol lens for 4-point expanded, 180-degree visibility. There is a hydrodynamic microframe that is made of hypoallergenic Softeril. Lastly, these watertight goggles are comfortable, easy to use, and ergonomic.
Click here to purchase this product on Amazon
2. Speedo Junior Hydrospex Swim Goggle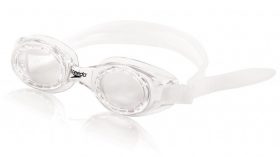 The Speedo Junior Hydrospex Swim Goggle provides a one-piece flexible PVC frame that is designed for watertight comfort. And there are anti-fog lens and split silicone head traps with a side clip for an adjustable fit. And this is a small version of the popular Hydrospex goggle. This flexible PVC frame and lenses can provide long-wearing comfort. The swimming goggle accommodate youths and adults requiring a narrower fit
Click here to purchase this product on Amazon
3. Aqua Sphere Kaiman Swim Goggle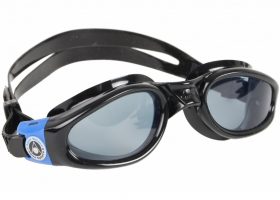 This Aqua Sphere Kaiman Swim Goggle is two-piece goggle that features a watertight seal and 180-degree, wide-angle visibility. It is very quick and easy to wear with strap adjustment. Plus, this goggle is made of soft, comfortable, and hypoallergenic softer material. The Kaiman also provides 100% UVA and UVB protection and features a scratch-resistant and anti-fog coating. Plus, there are two sizes for your choices. One is large for adults. The other is small for smaller faces and kids
Click here to purchase this product on Amazon
4. TYR Nest Pro Goggle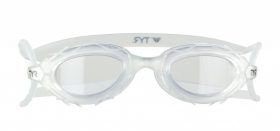 The Tyr Nest Pro Goggle is equipped with embedded anti-fog, these goggles retain clarity without the need for traditional anti-fog spray application and re-application. And it features a unibody design to fit various facial types. Plus, it offers the structural elements of the Nest Pro's frame that creates a unique grid-like effect. The Nest Pro Goggle is preferred for athletes because of maximum vision and giving extra comfortable fit over the eye. The Nest Pro goggles are perfect for triathlons, open water, and training.
Click here to purchase this product on Amazon
5. TYR Swimple Youth Goggle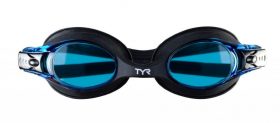 The TYR Swimple Youth Goggle provides an adjust release button allowing for no-fuss head strap adjustment. And there are polycarbonate lenses that can be anti-fog and UV protected. Plus, it features a water-tight seal with Soft, hypoallergenic silicone gasket. TYR youth goggles are so easy to use that your kids will be able to get the perfect fit all by themselves.
Click here to purchase this product on Amazon