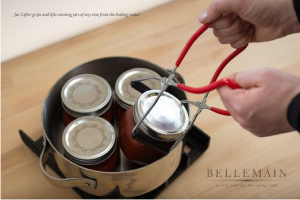 Canning is an economical way to preserve fresh quality foods at home while retaining their important vitamins and nutrients. If you want to capture summer fruits and vegetables at their prime to provide enjoyment throughout the year, home canning kit is a great help. Offering all the essential tools for easy canning, home canning kit makes a great addition to any kitchen.
1.Norpro 6 Piece Canning Set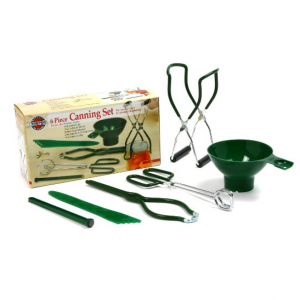 If you've never canned before and needed something to make the process much easier, don't hesitate to buy the Norpro 6 Piece Canning Set. This canning set includes six essential tools for canning and dehydrating. The vinyl coated tongs safely remove hot jars and lids. Magnetic lid lifter removes canning lids from hot water. Also includes a vinyl coated jar wrench, vinyl coated jar lifter, extra wide mouth funnel and a bubble popper/measurer. Curious about home canning? This set a great place to start.
Check user reviews and latest prices on Amazon
2.Back to Basics 286 5-Piece Home Canning Kit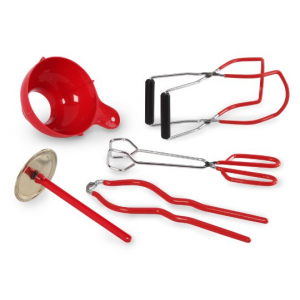 Home canning has never been easier than with the Back to Basics 5-Piece Home Canning Kit. This home-canning kit includes 5 essential tools with stay-cool handles. The jar lifter and magnetic lid lifter make it easy to remove jars and lids from boiling water. Canning funnel directs ingredients into the jar easily and quickly. Also includes kitchen tongs and jar wrench to remove sticky lids effortlessly.
Check user reviews and latest prices on Amazon
3.Bellemain 6 Piece Canning Tool Set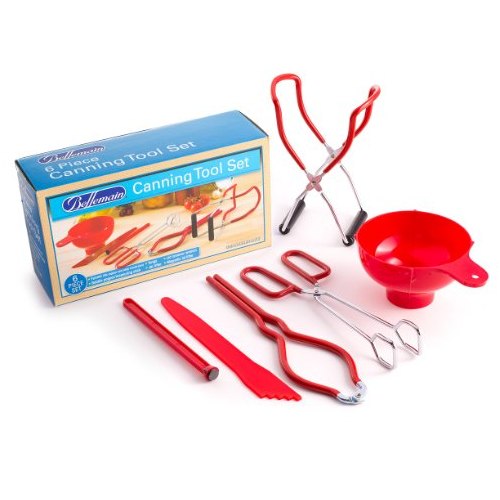 Your research for an easier, safer and more convenient way for canning ends here. The Bellemain 6 Piece Canning Tool Set is handy helpers for every step, from sterilizing to filling to sealing. The wide mouth funnel fits both standard and wide mouth jars. Jar lifter allows you to safely lift canning jars of any size from the boiling water. Magnetic lid lifter for hands free lid lifting. Set also includes tongs, bubble popper/measuring stick and lid remover wrench. The handle of these tools has vinyl coatings for better grip. Dishwasher safe.
Check user reviews and latest prices on Amazon
4.Presto 09995 7 Function Canning Kit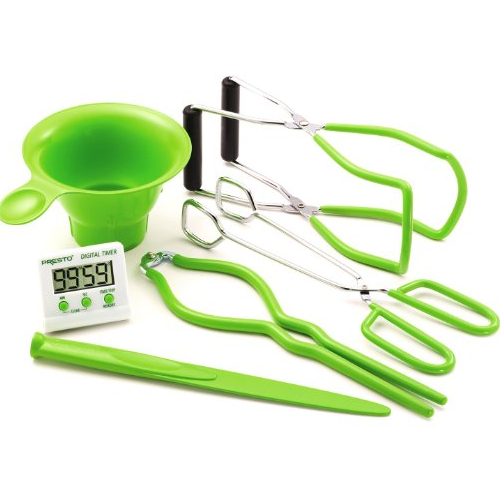 Looking for a complete set of canning tools at a great price? The Presto 7 Function Canning Kit is a great choice. Set includes a digital timer, canning funnel, combination bubble remover/lid lifter, jar lifter, jar wrench and kitchen tongs. The easy to use digital timer is used to measure processing times. Funnel for filling regular and wide mouth canning jars. A perfect kit for all occasions, like banquets, dinners, parties, upscale catering, and home.
Check user reviews and latest prices on Amazon
5.Norpro 2478367600456 7-Piece Home Canning Set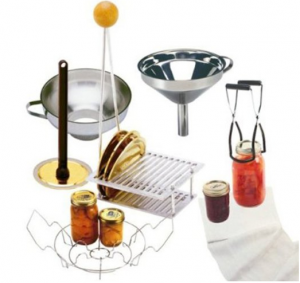 All the essential tools needed for getting started are included in the Norpro 7-Piece Home Canning Set. The set has a steel canning rack that holds 7 pint- or quart-size jars and a sterilizing rack to hold12 lids. There are also 2 stainless-steel funnels, magnetic lid wand, jar lifter, and cheesecloth. Funnels and canning rack are dishwasher safe for easy cleaning. Hand-wash all other pieces. You will love this great set of basic canning supplies for easy home canning.
Check user reviews and latest prices on Amazon