Hate to use a backpack to carry all the essentials for your ride? Maybe you should try a bicycle saddle bag. Perfect for wallets, keys, tools, tire levers, patch kits or other small items, bicycle saddle bag takes the pressure off your shoulder and is very easy to attach to bike. A much more comfortable way then using a backpack.
1. BV Bicycle Strap-On Saddle Bag / Seat Bag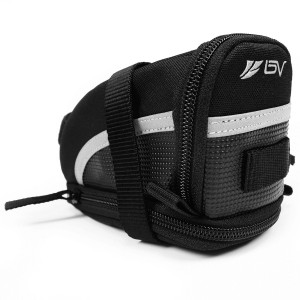 Make it easy to carry everything you need for a rode ride with the BV Bicycle Strap-On Saddle Bag / Seat Bag. The bag comes with velcro straps that quickly attach to the seat and seat post. The taillight hangers are designed for additional safety lights and attaching larger tools. This strap-on bag also comes with 3M ScotchliteTM reflective trimming for enhanced visibility and safety in low light and at night. Medium and large saddle bags are expandable for added capacity.
Check user reviews and latest prices on Amazon
2. Topeak Aero Wedge Pack with Buckle (Medium)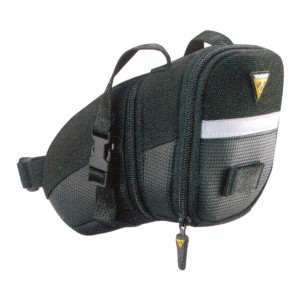 For a convenient gear-toting solution, you don't need to look any further. The Topeak Aero Wedge Pack with Buckle clips instantly to the back of your bike's saddle and seat post for easy carrying your spare tube, tools, keys, cell phone and more. The pack is constructed of rugged 1,200-denier Cordura material with DuPont coating for weather resistance. Also features 3M reflective strip and rear light attachment for added visibility and safety.
Check user reviews and latest prices on Amazon
3. Avenir Bigmouth Velcro Seat Bag (Medium- 55/73 Cubic Inches)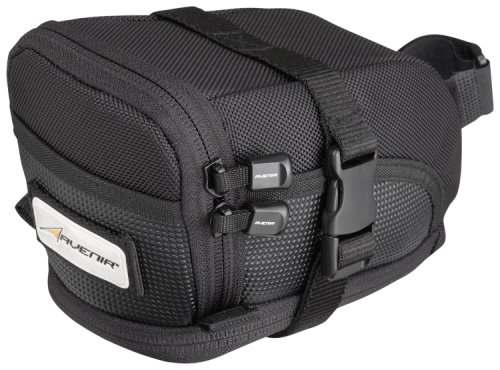 Tote all of those small essentials on your next ride with the Avenir Bigmouth Velcro Seat Bag. This seat bag features a wide, full-zip mouth opening for easy access. The velcro seat post attachment and over-the-rail straps allow you to affix it to your bike in moments. Zippered compartment expands for added storage. Constructed of rugged, 1682-denier nylon material, the bag is built to withstand the elements. Also features reflective light-mounting tab for added safety.
Check user reviews and latest prices on Amazon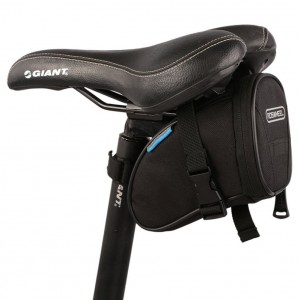 Sturdy, well made and easy to install, the Roswheel Outdoor Cycling Bike Bicycle Saddle Bag is a convenient storage solution for your spare tube, lever, multi-tool, and other small accessories. Thanks to the proprietary quick-release mounting system, mounting and removing the equipped bags, tools, lights and accessories is fast and easy. The zippered pocket makes it easy to take out of items. Easy to attach to saddle or remove with Velcro strip. Suitable for all types of saddles/seats. You will love this great little bag.
Check user reviews and latest prices on Amazon
5. Lezyne Micro Caddy Saddle Bag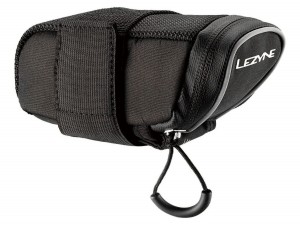 Finally a small, yet capable saddle bag that can fit all of the essentials for your road ride flat repair needs. This compact, aero shaped saddle bag easily attaches to the seat rails with the QR mounting system. Pockets keep all accessories in place. The water resistant zippers and reflective piping make it great for all weather. If you need enough room for the essentials and hate those house-sized bags, don't hesitate to buy this one.
Check user reviews and latest prices on Amazon