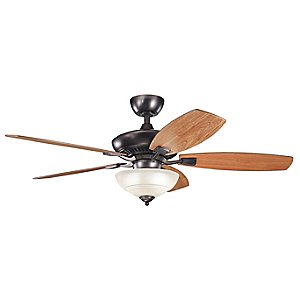 If you are looking for a way to add some style as well as ensure good ventilation in your lodge or cabin, a rustic style ceiling fan is certainly an option worth considering. This type of ceiling fans keep in with the ambience of your country- side getaway and certainly do add some charm to the already comfortable and cozy décor. We present to you a round- up of the 5 best rustic ceiling fans to help you make the best choice!
1. Mesa Vista Rustic Ceiling Fan with Antler Fan Light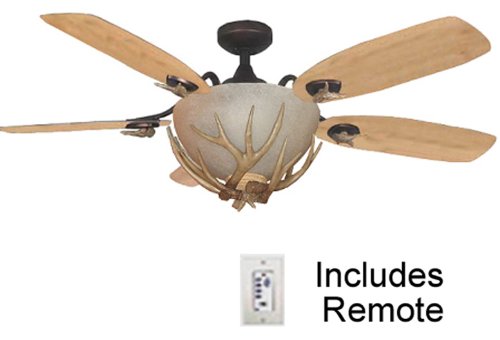 While on the more expensive side, this fan can be installed easily on low ceilings, high ceilings as well as angled ceilings. This fan can also be customized for 3 different set- ups ranging from three blades to five blades. The fan blades are made of Oak and lodge Pine. Adjustable speeds, a remote control offer convenience in operating the fan and an exotic antler- style light give your cabin an authentic, rustic look! Moreover, you can easily dim the light with the remote control so that you need not have to budge away from your cozy sofa near the fireplace!
Check user reviews and latest prices on Amazon
2. Casablanca Four Seasons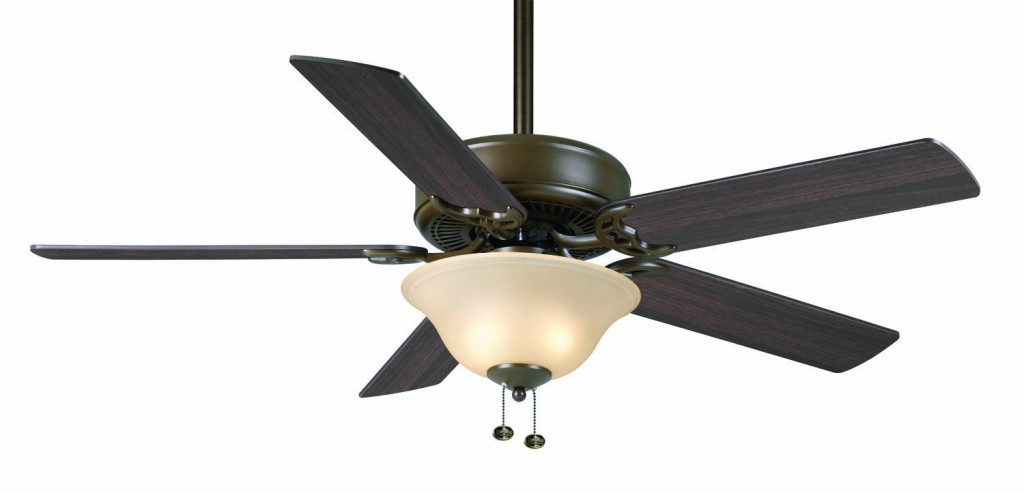 The features of this fan include 52 inch blades, a pull chain for regulating the fan and a moisture resistant motor. This fan is ideal for fitting indoor as well as outdoors and offers excellent circulation of air. This is not only one of the most affordable but is also an energy efficient fan.
Check user reviews and latest prices on Amazon
3. Westinghouse Bethany with Crème Agate Globe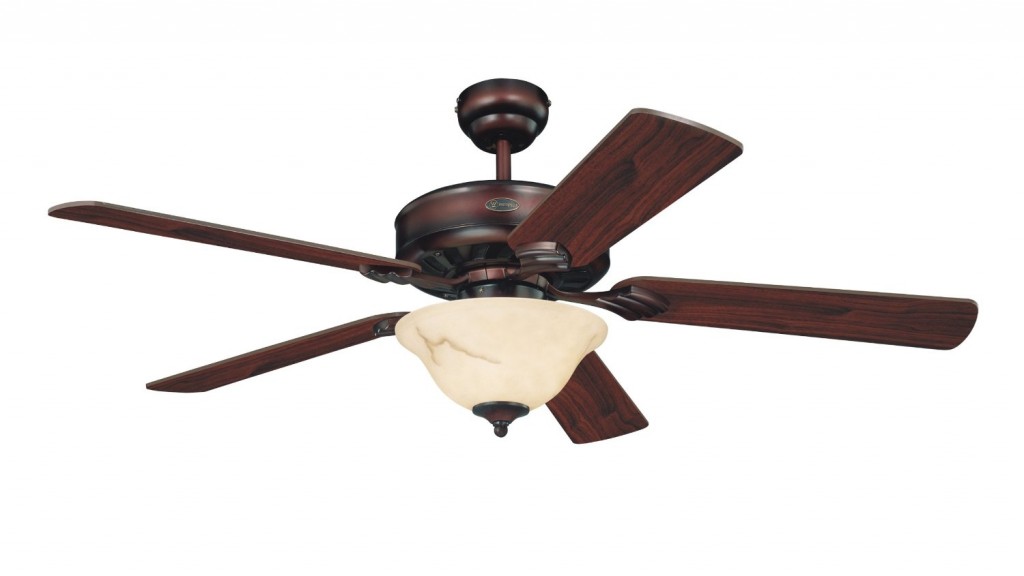 This 52 inch fan has a classy bronze finish. Its unique reversible switch ensures that your cabin is breezy is summer and warm during winter. You can adjust to counter clockwise motion during summer and clockwise motion during winters. The blades come in a reversible rich walnut and mahogany combination to match the interiors of your lodge or cabin. A powerful motor and silent working combined with its elegant looks make the Westinghouse Bethany one of the 5 best rustic ceiling fans.
Check user reviews and latest prices on Amazon
4. Hunter HR 28642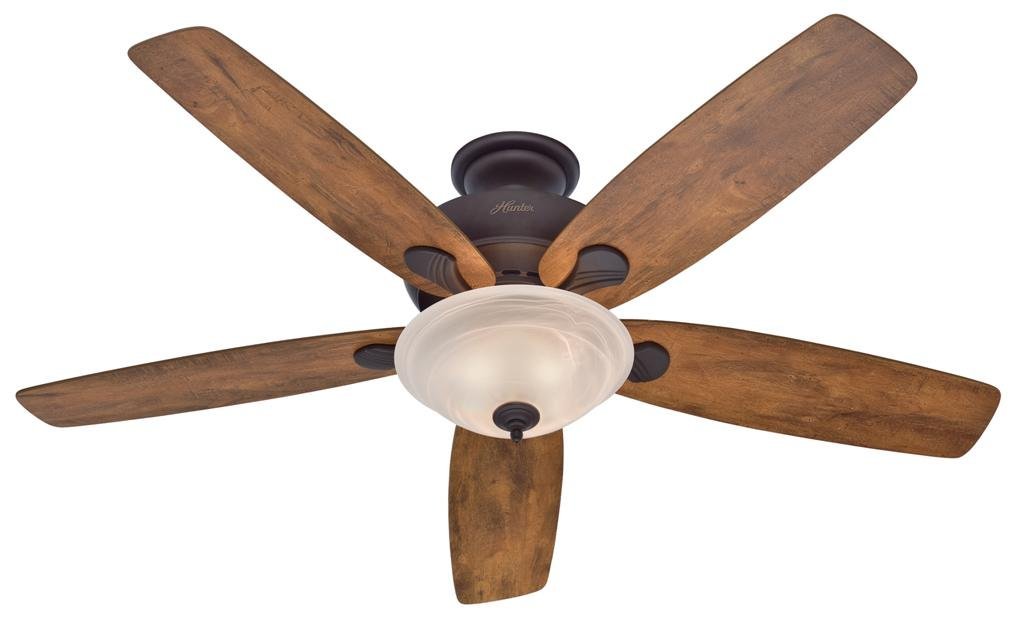 This fan comes with sixty inch blades and its durable build and silent but powerful Whisperwind motor offer top- class performance at a very affordable price. Its bronze finish and Cherry shaded blades add a truly comforting and rustic charm to the décor. This fan comes with three- way setup options and a reversible switch making ideal for use during winter as well. The lighting fixture offers adequate lighting. In addition, this fan is definitely a power saver.
Check user reviews and latest prices on Amazon
5. Kichler Canfield


This classy and elegant fan is a mid range rustic ceiling fan and packs in some fantastic features with its stylish looks. It is one of the most energy efficient on this list of five best rustic ceiling fans. It has a pull chain to allow the user to adjust the fan functions like lighting and speed. The five blades are reversible and come in a combination of American walnut and a Distressed Black Finish.
Check user reviews and latest prices on Amazon